Vintage Cellars Cellar Press 128, 2012
This article first appeared in Vintage Cellars Cella Press 125
Tyson Stelzer
New Zealand
It's easy to forget just how cold it can get in New Zealand. With a few exceptions, most of its wine lands lie south of Melbourne. Central Otago, the most southerly winegrowing region on the planet, sits well south of Tasmania. Long, cool ripening seasons, the stability of maritime influence in most parts and generous ultraviolet light make for wines of intense fruit character.
New Zealand's geology is as dramatic and diverse below the surface as it is above, from the former river bed of Hawke's Bay's Gimblett Gravels, to the high, ancient, alluvial river terraces of Martinborough, the 'greywacke' river stones of Marlborough and the precarious mountainside terraces of Central Otago, creating wines every bit as dramatic.
New Zealand Sauvignon Blanc 2012
2012 brings great news for sauvignon blanc lovers, a season where quality triumphed over quantity in Marlborough. Summer never came, and Marlborough saw less summer sun than it has in eighty years. Easter arrived, and with it the sun, heralding the sunniest April since 1994, saving the vintage and making for intense and vibrant fruit flavours at the riper end of the spectrum.
The combination of low yields, an extended growing season and warm autumn days with cool nights made for characteristic and flavoursome sauvignon with crisp acidity. Volumes were ultimately down more than twenty percent, so expect to see less cheap bulk wines this year – and more of what Marlborough does best!
Tasmania
There's probably no forefront of Australian viticulture more compelling than Tasmania right now. It goes without saying that Australia's most southerly wine growing state is its coolest, but the obvious conclusions end here. Tasmania's vineyards are concentrated in its north-east, south-east and east coast, and – surprisingly – the north-east ranks as the coolest of all.
Tasmania's wet, humid north is a stark contrast to its dry south, but the Southern Ocean is never far from any vineyard. The moderating effect of Tasmania's maritime climate has softened the extremes of drought and heatwave during recent vintages.
While Tasmania boasts no official subregions, the diversity of the geology of Australia's smallest and hilliest state makes for wine styles as distinct and varied as any other.
Yarra Valley
The diverse microclimates, soils, aspects and altitudes of the Yarra lend it to an arsenal of wine styles spanning everything from delicate bubbles to deeply concentrated shiraz. While warmer, lower sites of the region are suited toward full-bodied reds, winemakers are increasingly looking to the cool slopes of the Upper Yarra for chardonnay and pinot noir.
The Yarra is essentially a cool and hilly region of sweeping expanses, set against a picture-perfect backdrop of blue-tinted mountains. Aspect plays a strong role in a region dotted with hillside vineyards, with south-facing slopes beginning to rise in prominence as seasons become warmer and cool climate wine styles increasingly come into vogue.
Barossa
There's more to the Barossa than appears on the surface. While Barossa Valley and Eden Valley have long been acknowledged as subregions of the Barossa, an initiative is at work to further hone the regional identity of this diverse region.
The Barossa Grounds subcommittee has been established to identify subregions of the Barossa. At least a dozen different subregions have been put forward, with annual tastings conducted over the past four years in the hope of identifying unique characters in shiraz grown in each area. This remains a work in progress, the key question being whether subregions should be distinguished on the basis of soil, microclimate, altitude or existing town boundaries.
McLaren Vale
McLaren Vale's vines span the coastal plains south of Adelaide, on one side literally just metres from the ocean, and on the other, hugging the boundary of the Adelaide Hills. The stabilising influence of cool sea breezes has proven to be a blessing for McLaren Vale in the wake of the extreme conditions of some recent vintages.
McLaren Vale is privileged to a diverse geology perhaps older than 750 million years. So quickly does the geology change that even attempts by winemakers of the region to identify nineteen unofficial subregions cannot account for the full detail of variation. Every vineyard, it seems, is unique.
Coonawarra
Coonawarra is perhaps Australia's most famous vineyard soil, but you'd never pick it from the surface of this seamless expanse of dead-flat vineyards. It's what lies beneath that matters. Like a deep sponge, limestone regulates the vine, quickly sucking away excess rainfall, but retaining moisture deep below the surface to provide refreshment, even in the midst of recent heatwave vintages.
Overlaying Coonawarra's limestone is its famous "terra rossa", an iron-rich, rusty-red soil which locals claim to be the best in the state. Although eighty kilometres from the coast, there's nothing but flat plains between Coonawarra and the sea, ensuring that the moderating influence of the southern ocean is pronounced.
Clare Valley
Ironically, the Clare Valley is no valley, rather an elevated plateau of sub-valleys carved into the hills by meandering creeks. The earth rises in the midst of a dull, flat landscape of wheat fields, transformed into picturesque rolling hills and quaint gullies. Cool elevations between 320 and 570m are crucial in defining the finesse of one of South Australia's most northerly fine wine regions. Cool evenings bless Clare riesling with crunchy acidity and distinctive varietal character, while warm days enable the region to ripen full-bodied and deeply-coloured cabernet and shiraz, even in its highest vineyards.
Margaret River
Margaret River is the envy of every Australian winegrower right now, laying claim to an unbroken record of six sensational vintages (and counting). When it comes to weather during vintage, it's as if the West is an idyllic country all of its own.
Lapped by ocean on three sides, Margaret River is privileged to the calming influence of the Indian Ocean. When rain does strike, it's quickly drained away, thanks to highly permeable, gravelly soils. Formed directly from underlying granite rock, these soils are responsible for the graphite-like finesse of the tannins that define the regions finest cabernets.
Spain
It's a reflection of Spain's arid climate that the country with the most land under vine in the world ranks number three in wine production. From the light, dry whites of the cool Galicia region in Spain's Atlantic north-west to the heavy reds of its Mediterranean south and the fortified wines of its south-west, Spain encompasses a vast regional diversity. Home to some of Europe's most southerly vineyards, Spain is able to sustain viticulture thanks to its elevation, with land rising steeply from the coast around much of the country, culminating in a vast central plateau.
Italy
Unlike practically any other country, vines are cultivated virtually everywhere in Italy, from the cool Alps bordering Switzerland in its north, to the warm islands adjacent North Africa in the south. Viticulture is essentially a hillside affair in Italy, with valleys typically presenting soils too rich for quality-focused wines.
Altitude is a more reliable guide to climate than latitude in Italy, since further south does not always equate to higher temperatures. In the north, the climate is very much continental, with pronounced extremes, and in central and southern Italy it is more tempered, characteristically Mediterranean.
France
Producing more fine wine than any other country, France is privileged to a position that encapsulates the full spectrum of wine growing conditions. In the south, a Mediterranean climate nurtures grapes to full ripeness, while in the west, the Atlantic Gulf Stream ripens cabernet in Bordeaux. In the continental inland of France, cool nights nurture the finesse of Burgundy and Alsace while Champagne created a wine style of its own to suit its bitterly cold conditions.
The country that invented the notion of terroir is in the process of reinventing it, with a renewed focus on expressing every detail of its most worthy sites.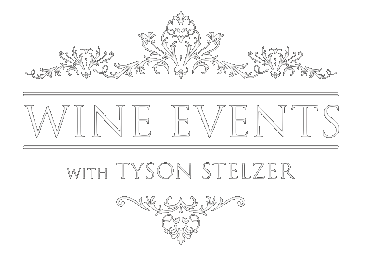 We'd love to add you to our list of friends so you're first to receive updates on all our upcoming dinners, tastings, tours, articles and books.