This article first appeared in Style Magazine, February 2012
Tyson Stelzer
The washed-out 2011 vintage produces some surprises.                                                           
The email came just an hour after the ABC ran a story toward the end of vintage 2011 entitled "Grapes left to rot in worst vintage for many growers". The response came from Jeffrey Grosset, the Clare Valley's most celebrated riesling maker. "This is certainly not correct for all growers," he said. "Our riesling is all harvested and the juice quality suggests great potential, perhaps the best in thirty years."
The 2011 vintage will forever be etched in our memories. As Brisbane fought floods, grape growers from the South Burnett to Tasmania battled a drought-smashing season that was said to be the second-wettest in history.
Rain during vintage can produce swollen, rotten grapes and insipid wines, but there are some tricks that diligent growers can use to plan ahead and save the crop. "Green harvesting" is the practice of cutting off excess fruit some months prior to vintage, producing more balanced yields that can ripen before the rain sets in. "Shoot thinning" reduces leaf growth, increasing air circulation in the vine canopy and reducing the risk of disease.
Intensive practices like these enabled many growers in the Clare Valley to harvest a classic riesling vintage last year. In the midst of such inclement weather, I couldn't help but wonder if Grosset's assessment might have been somewhat optimistic. But the wines that have emerged since have proven otherwise. If there's one season that proves that vintages can't be judged simply on weather reports, it was 2011.
And not only in Clare. Diligent growers across south-eastern Australia have produced 2011 white wines of delicacy and finesse. Reds proved to be more challenging in many regions but the cool, lighter style of the season made this a standout vintage for elegant and refreshing rosés.
The Hunter Valley thanked its lucky stars and remained in a perfect rain shadow throughout vintage, while Western Australia was in a world of its own and enjoyed precisely the opposite conditions: hot, dry and early.
It's the tough seasons that truly define the great estates and the finest 2011 whites and rosés are worth discovering.
Tyson's Picks
O'Leary Walker Watervale Riesling 2011, $17.50
The bargain of the Clare Valley has nailed this vintage with confidence and vitality.
Port Phillip Estate Salasso Rosé 2011, $22
This cool vintage has elevated one of the finest rosés to new heights of cracked pink pepper and textural style.
Skillogalee Clare Valley Gewürztraminer 2011, $22.50
One of this country's finest gewürtzs, with the definition, structure and minerality often lacking in this variety.
Grosset Polish Hill Riesling 2011, $49
The definition of pristine; a wine of profound delicacy, focused definition, textural presence and epic persistence.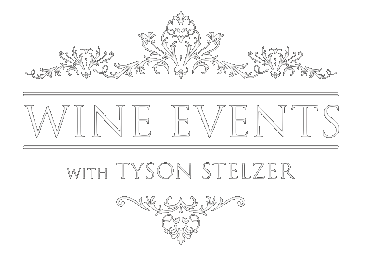 We'd love to add you to our list of friends so you're first to receive updates on all our upcoming dinners, tastings, tours, articles and books.