Weddings, parties, anything
This article first appeared in Style Magazine, July 2010
Tyson Stelzer
Planning a big event? A few tips will keep the wine flowing, explains Tyson Stelzer.
It's a scenario that comes up all the time: "Would you organise the wine for our party? We'd like to spend as little as possible."
When you're entertaining hundreds at your wedding reception, engagement party or 'zero' birthday, wine is a vital part of the mix. But how do you avoid embarrassment if you don't have thousands to spend? Here are some party tricks to help you get it right without blowing the budget.
You don't have to fork out a fortune to put great wines on the table. But when you're buying at the bottom end it's more important than ever to be discerning. Let's be honest, most wines lurking under $10 are ghastly abominations.
There are stunners to be found if you buy carefully. Kick of the proceedings with sparkling white (Wolf Blass Red Label, $7) and sparkling pink (Jacob's Creek, $10 – don't fear, it's not sweet!). Sauvignon Blanc is mandatory, but New Zealand isn't. Go for Oxford Landing ($6) or Yalumba Y-Series ($8). Chardonnay is optional, and your best bets are Hardy's Nottage Hill ($9) and Deen DeBortoli ($10).
For reds, hook up Mike Press for as much Shiraz and Cabernet as you need (www.mikepresswines.com.au, $10). Or look for Jacob's Creek Shiraz Cabernet or Grenache Shiraz ($8), McPherson Shiraz ($10), McWilliams Inheritance Shiraz Merlot ($6) or McWilliam's Hanwood Cabernet ($10). Your Pinot alternative is Windy Peak ($11). Always have some sweet wine on hand, and your best choice is Brown Brothers Orange Muscat & Flora ($10).
Your best haunts for party spending are Dan Murphy's and First Choice, and you'll get a big discount buying in bulk (which I've factored into the prices here). Go to the independent stores for your fine wine buying, but they can't compete at these prices.
How much to buy? Half a bottle per person is your starting point, with equal quantities of sparkling, white and red. Increase the volume if it's a sit-down meal and buy more red if it's winter or a night function and more white for a sunny afternoon. If you're serving bubbles on arrival or for toasts, work on seven glasses per bottle. Round everything up to six-bottle cases – leftovers won't go to waste.
The right glasses are vital and, again, you don't need to break the bank to get it right. Forget the plastic disposables – they're bad for the wine and the environment. You'll find real glasses in six packs for around $1 per stem in department stores and Ikea.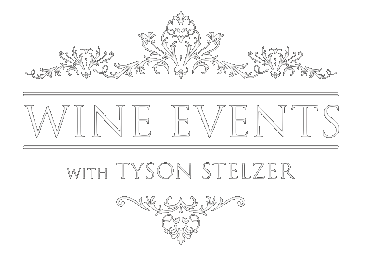 We'd love to add you to our list of friends so you're first to receive updates on all our upcoming dinners, tastings, tours, articles and books.