White Australia; Multicultural summer drinking from the great south land
This article first appeared in Cork and Cheese, 2009
Tyson Stelzer
To understand the full diversity of Australian wine, consider just how distinct its regions are. If Margaret River in the west were Bordeaux, where would the Hunter Valley be? Have a guess. Eastern France, perhaps, or Switzerland? Or even as far as Italy? No, further still. If you guessed Austria, Hungary, Romania or the Ukraine then you're still not there. The Hunter Valley would be seven countries away, all the way over in Russia. The Barossa Valley? On the shores of The Black Sea. The Yarra Valley would be in Turkey and Tasmania would be – wait for it – on the border between Lebanon and Syria.
To talk about a single Australian wine style for summer drinking is about as appropriate as defining one wine style that spans Bordeaux to Lebanon and everything in between. It simply doesn't exist. Margaret River Sauvignon Blanc Semillon, Hunter Valley Semillon, Barossa Valley Rosé and Tasmanian Riesling are worlds apart. And that's why sweeping generalisations never really do Australian wine justice.
You may have heard the disaster stories of record heatwaves, devastating drought and horrific bushfires that have threatened Australian vintages in recent years. At least, they have in isolated pockets. Meanwhile, Margaret River has recorded a string of outstanding seasons, as has the Hunter Valley. And many producers in the warmer regions of South Australia and Victoria have managed to dodge the challenges of recent years. Some of the wines that I have tasted from the midst of record heatwave seasons are, remarkably, the equal of some of the best vintages of history. There has never been a better time to be drinking Australian wine.
The white wine blend of the west is Sauvignon Blanc Semillon. Winds whip up from the southern ocean and cool the south-west corner of the continent, blessing its wines from with a cool minerality and a herbal edge. Best enjoyed in their fresh, lively youth, these are value-for-money, apéritif-styles and they make ideal partners to a summer seafood lunch. Buy the youngest vintage on the shelves, give it a medium chill and then kick back.
Hunter Valley Semillon is an entirely different kettle of fish (and a happy match with one, too!). It's much warmer in the Hunter, north of Sydney on the east coast, but here the secret to zesty, edgy Semillon lies in picking it early. Sometimes so early that harvest can edge into the previous year! In most parts of Australia, vintage falls between February and April, but Hunter Semillon tends to best displays its zesty lemon and cut grass flavours when it's picked in January. For no good reason, Semillon seems to be out of favour in the market at the moment, which makes it an absolute bargain. Great Hunter Semillons are a delight in their precocious youth and they morph into complex, toasty marvels in the cellar. In their latter guise they have the intensity to handle rich chicken and fish dishes.
Riesling is another under-recognised Aussie great that can be stunning just months off the vine and then develop into something very special over a decade or longer. From the cool, lime-juice styles of the Eden Valley with their driving minerality, to the lemon-accented, floral wines of the Clare Valley and the taut, structured styles of Great Southern in the West, Australia's dry Rieslings are among the great bargains of the wine world. Cooler regions, such as Tasmania, are showing that they are well-suited to medium-sweet and dessert-style Rieslings. Australian consumers are yet to fully catch on to Riesling, but the variety remains the darling of the wine trade and everyone in the know!
The reverse is true of Sauvignon Blanc, which consumers have embraced at frenetic pace. Australian Sauvignon tends to show more constraint than the more extroverted styles of Marlborough in New Zealand. Tasmania makes cool, structured Sauvignon, while the Adelaide Hills in South Australia is the home of delicate, citrus-accented styles. There is also an encouraging move to complexity, texture and integration in this variety, as more makers experiment with the use of small proportions of barrel fermentation in the blend.
Australian Chardonnay has gone through a complete about-face in the past five years. Remember those big, broad travesties, dripping in honeyed melon favour and far too much oak? They're almost and extinct species now, thank goodness! Aussie Chardy has been on a Biggest-Loser-style fitness regime and it's now tighter and more lithe than ever. Good news for summer drinking!
Most regions in Australian have a decent go at Chardonnay (it's the one variety that can grow anywhere, after all!) and, not surprisingly, the spectrum of styles is as diverse as its geographical footprint. Margaret River strikes a perfect balance of concentrated power and zesty acidity, while the Adelaide Hills produces more restrained, citrus-accented wines. Victoria's Yarra Valley produces the full gamut, from the warmer valley floor sites to the elegance of the cool, high locations in the hills. Beechworth is the home of Chardonnay of profound depth and complexity. A key source of Chardonnay for sparkling wine base, Tasmania produces table wines with almost Chablis-like structure.
Aussie summer drinking needn't be constrained to white wines. There's been a rosé resurgence in recent years, opening up the market to a plethora of pink delights. The days of the sweet, raspberry cordial flavoured rosé are numbered, as makers follow a decided trend toward reducing sweetness. Australian rosé follows the full spectrum of styles. At one extreme are the full-flavoured strawberry-like wines made from Grenache and Shiraz in the warmer regions of the Barossa Valley and McLaren Vale. At the other end of the flavour spectrum are the delicate, floral Pinot Noir rosés from Victoria's cooler sites. In between, Australia crafts rosé from virtually any red grape you could name, from the savoury styles of Sangiovese, the leafy Cabernet and the structured Nebbiolo.
There are very few Australian rosés that benefit from age, so buy the new vintage and make the most of its youthful freshness right away. Pull it out of the fridge half an hour before you intend to drink it; too cold, and it will lose its perfume and flavour.
It may be natural to group Australian wines together because they all hail from the same great south land. But don't forget just how big that land really is. If Australia overlapped Europe it would span a whopping thirty-six countries! On this scale, each of Australia's wine regions could be regarded as separate countries in their own right. And this probably isn't a bad way to think about it. After all, Margaret River is as diverse from Tasmania as Bordeaux is from Lebanon.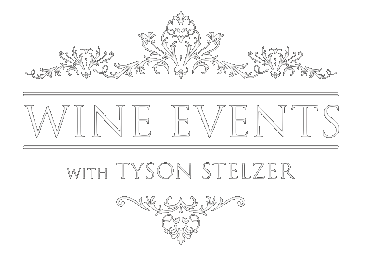 We'd love to add you to our list of friends so you're first to receive updates on all our upcoming dinners, tastings, tours, articles and books.