Whites and Reds in the land of the All Blacks
First published in Selector Magazine, Harvest 2010
October 30, 2009, 2am. Alarms are sounding all over Marlborough. The livelihood of New Zealand's premier wine region is under attack. Winemakers are on their phones. Panic is in their voices. Not an hour later, an air raid descends. Helicopters. More helicopters. 150. From as far as Auckland in the north and Invercargill in the south. Swooping over vineyards. Hovering, waiting. Then on to another vineyard. And another. There's no relief until sunrise. And then, as quickly as they came, they are gone.
Like an opening scene in a war movie, this is a regular picture in Marlborough and across New Zealand's wine lands. The enemy here is frost, burning tender shoots in spring; crippling vines in autumn. Helicopters are the saviours, fanning warm air from above and rescuing entire crops.
Wither Hills Viticulturist, Rex Butt, is always in the middle of it. Standing atop his jeep on a hill overlooking the vines, he has a full view of seventy frost lights indicating the temperature from weather stations dotted across the vineyard. He's on the radio controlling eight helicopters at once. "It's a dangerous exercise," he says. "With so many helicopters in the airspace there are issues with air traffic control. We're worried there will be an accident one day."
And it's expensive. Up to $3500. Per helicopter. Per hour. Every time there's a frost. And every time there might be a frost. Multiply that across two months of spring and two months of autumn. Welcome to the white-knuckle ride that is grape growing in the most southerly winegrowing country on the planet.
New Zealand is so close to Australia that we might be tempted to think of it as another state of ours. But it's far from it – as the Kiwis are quick to remind us. As wine growing goes, it's another world over there. And if there's one thing that distinguishes that world it's the cold. There's hardly a vineyard on the south island that doesn't enjoy a view of snow peaks. When it comes to understanding the taste, texture and style of New Zealand wines, it's the cold more than anything else that sets them apart. Bracing acidity, icy minerality and breathtaking freshness. Think Lord of the Rings snow scenes.
In the middle of those scenes, between white powder slopes, lies the adventure playground of Central Otago. Stash the skis, moor your jet boat and hang up your safety harness because there's plenty of wine action to be carved up here. Vines in Central Otago are closer to the south pole than any others on the planet and vineyards cling to hillsides like giant solar panels to catch the sun and escape deadly frosts.
This is Pinot Noir country, and it's here that you'll discover some of the most intense, flavoursome Pinots in the world. Bitterly cold nights infuse a freshness into the wines while hot summer afternoons provide richness; it is this contrast of temperatures that is responsible for flavour concentration. Pinot vines take some years to establish themselves before they produce truly great wines, so it's no surprise that it's the old guard who set the pace in this relatively young wine region. Felton Road, Mt Difficulty and Rippon are names to look out for. In years to come, expect other vineyards to aspire to similar lofty alpine heights.
Pinot Gris has been regarded as the white grape of Central Otago, producing finely structured wines with intense flavours of pear and spice. However, in recent years it's been eclipsed by the rising star of Riesling. In a medium sweet style, Central Otago Riesling's ice pick of frozen lemon juice is controlled by honeyed sweetness, placing it firmly in a Germanic style. With a climate closer to that of Germany than any other in New Zealand, expect to see more of this style of Riesling in the future.
North Canterbury, above Christchurch, is another region increasingly gaining a reputation for its medium sweet Rieslings. Vineyards intersperse with dairy land to produce a patchwork across the Canterbury plains. This is the home of Pegasus Bay, a label synonymous with Canterbury's finest Rieslings, with no less than four different styles released each vintage. In recent years, names like Bell Hill and Pyramid Valley have shown that Pinot Noir is equally at home in this part of the world. There's more to come from Canterbury so watch this space.
New Zealand's most famous region lies toward the north of the south island. Marlborough's name is inseparable from Sauvignon Blanc across the wine drinking world, but this region is no one-grape-wonder. As vineyards rise ever further into the hills that border Marlborough's sweeping valleys, Pinot Noir is shining brighter than ever. Far from the black-fruited intensity of Central Otago, Marlborough Pinot is graceful and introverted, with flavours of cherries and red berries.
Australia is drinking more Marlborough Sauvignon Blanc than ever, but this versatile region is working hard to ensure that it doesn't put all its grapes into one basket. Spy Valley and John Forrest have achieved great things with Marlborough Riesling, and the region is home to impressive Chardonnay, Pinot Gris, Gewürztraminer and sparkling styles. A combination of high sunshine hours and cool nights gives each of these varieties the kind of concentration and distinctiveness that have made Marlborough Sauvignon such a sensation.
Close to the southern tip of the north island, Martinborough is New Zealand's most established Pinot Noir region. There's an internal harmony and an evocative grandeur to the Pinots of Ata Rangi, Dry River, Escarpment and Martinborough Vineyard. Framed by hills on three sides and ocean to the south, this is a cool, maritime area where Sauvignon Blanc, Chardonnay and even Merlot are made with restraint and grace.
There is really only one region that lifts New Zealand's wine fame beyond white wines and Pinot Noir. On the east coast of the north island, Hawke's Bay is much warmer than New Zealand's southern regions, but still relatively cool compared with most of Australia's red wine districts. Its epicentre of 'Gimblett Gravels' shares a soil structure and climate not unlike that of Bordeaux, so it's no surprise that Merlot and Cabernet can ripen effectively here. But the region's crown belongs to neither of these – that honour is reserved for Shiraz, or 'Syrah' as it is named here. Spicy, fine-spun and peppery, these are edgy wines more reminiscent of the Northern Rhone valley in France than Australian Shiraz. They are particularly well suited to small additions of Viognier in the ferment. Craggy Range, Bilancia, Trinity Hill, Villa Maria and Mills Reef lead the charge.
If Syrah is king in Hawke's Bay, Chardonnay is queen. The great chameleon of grape varieties, there isn't a region in New Zealand that doesn't produce Chardonnay worthy of pouring a second glass, and Villa Maria and Vidal rank among the best in Hawke's Bay. But New Zealand's greatest hail from an unlikely location just out of Auckland. Kumeu River Wines was established some sixty-six years ago, and today produces eight different Chardonnays, from a bargain "Village" to an age-worthy "Matés Vineyard."
The landscape of New Zealand wine is as diverse as the country's dramatic scenery. Even the tourism destination of Waiheke Island off the coast of Auckland plays a part, with producers like Passage Rock firmly establishing Syrah in the fine wine stakes. "No one region is good for everything," as Steve Smith, Chief Winemaker at Craggy Range puts it. "New Zealand is like a little France, from the cool of Champagne to the heat of the Rhone and everything in between." This makes discovering its wines as exciting as skiing it slopes, as fascinating as exploring its trails and as breathtaking as watching 150 helicopters descend in the frozen moments before dawn.
Tyson Stelzer.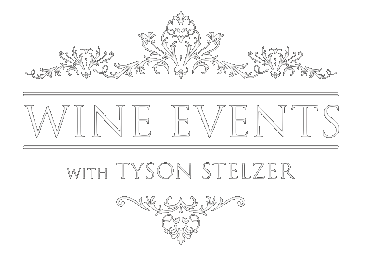 We'd love to add you to our list of friends so you're first to receive updates on all our upcoming dinners, tastings, tours, articles and books.