Why did the big boys win five trophies in The Great Australian Red 2010?
There has been a frenzy of discussion on Twitter today as to why the four winners of trophies and gold medals in The Great Australian Red 2010 were from three big companies: Jacob's Creek, Penfolds and Yalumba. Chance? Or is there something more in this?
It's difficult to draw conclusive trends from just four wines in a field of ninety-two, but if we look back over the five year history of the competition a more reliable pattern emerges. Of all of the trophy winners, twelve have come from Penfolds, Wolf Blass, Orlando and Yalumba and nine have come from smaller companies.
This is perhaps not surprising in the light of the history of these companies. All four have dedicated their key flagship wines to blends of cabernet and shiraz for decades. Penfold's top Special Bin wines have often been cabernet shiraz, Grange is usually a blend of the two and Bin 389, the top Bin wine, has always been a champion of the blend. Wolf Blass Black Label Cabernet Shiraz was the company's key flagship for decades. Yalumba leads its portfolio with Cabernet Shiraz at every price point, in The Reserve, The Signaure, FDR1A and The Scribbler. And Jacob's Creek's flagship wine has been a Shiraz Cabernet blend for a long time, "Limited Release" last decade and "Johann" in more recent times.
This still doesn't explain why there was a higher hit rate for the big companies this year. Across just four wines, this result is not statistically significant, and among twenty-six silver medal wines, only half were from the larger companies of Jacob's Creek, Lindemans, McWilliams, Metala, Mildara, Penfolds, Wolf Blass, Wyndham and Yalumba.
There may be another factor at play here, too. Exactly three-quarters of the entries this year came from the 2007, 2008 and 2009 vintages, seasons which experienced more than their fair share of challenges in most of the regions from which our entries were sourced. The big companies have extensive vineyard resources and it might make sense that the benefits of a deep and diverse selection process are further exacerbated in these more erratic seasons. Cross-regional blending becomes more important, and those larger companies with good sites across multiple regions may be able to take advantage of this in their top blends. This is another reason that the cabernet shiraz blend can be more consistent in tough years than straight cabernets and straight shirazes, which more often tend to be single region or single vineyard wines.
The rules of The Great Australian Red are written very deliberately to keep the show as accessible as possible to small makers. Unlike most shows, we do not impose a minimum production quantity on entries, we set our entry fees low, and we require only four bottles per submission. This year, twelve of our thirteen judges were from small to medium companies (Battle of Bosworth, Fox Gordon, Teusner, Grosset, Chapel Hill, St Hallett, Lion Nathan and five writers), so there is certainly no judging bias toward large company wines. And this show is unique in counting the scores of all thirteen judges toward every wine.
The Great Australian Red rejoices in the best Aussie blends of cabernet and shiraz, regardless of whether they are made by a global giant in a mega tank or by one bloke in a bucket out the back!
Tyson Stelzer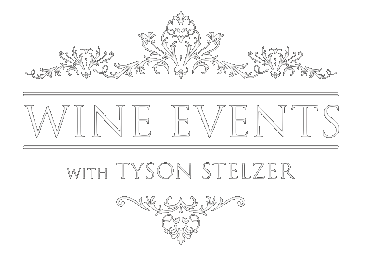 We'd love to add you to our list of friends so you're first to receive updates on all our upcoming dinners, tastings, tours, articles and books.