Wine You've Never Heard Of
This article first appeared in Style Magazine, October 2007
Tyson Stelzer
Finding something exotic on the wine front doesn't necessarily mean spending a fortune. Tyson Stelzer introduces a range of wines that you won't find at your local bottle shop.
Every season is a good time to buy wine, but there's something special about Spring. The new vintage wines are in the bottle, the weather is warm enough to mobilise some zesty whites, but still cool enough to keep the big reds flowing. And, besides, it's always good to beat the Christmas rush!
October is the perfect month to stock the wine cupboard for the ensuing onslaught of end-of-year parties, Christmas celebrations and New Year's festivities. With a little planning now, you'll have three months of good times to look forward to!
Australia's boutique wineries have got this figured out, so now is the time that they unleash their new releases on the world. But for the majority of smaller producers, their wines never make it to the shelves. Instead, they're sold to a steady stream of visitors and a loyal following of mail order buyers.
Without the chance to try before you buy, you'd be forgiven for being reluctant to order a case of wine direct from the producer. This is why I'd like to introduce you to a very special list of names – the best hard-to-find wines of the year. You won't spot these on Queensland shelves and your friends will have never heard of them, but you'll love every bottle.
Get on the phone, log onto the web, lock in your mixed dozen; it's time to elevate your tastebuds to new levels of wine euphoria!
Tyson's Picks
[For detailed comments on all of these wines, see my new book Taste Food & Wine 2008, which is released in all good bookstores this month!]
Bremerton Best of Vintage Shiraz Cabernet 2004 ($75), www.bremerton.com.au
Dutschke – all reds ($20-$55), www.dutschkewines.com or www.wineaway.com.au
First Creek Semillon 2007 ($17), www.firscreekwines.com.au
First Drop Arneis 2006 ($27) and Mother's Milk Shiraz 2005 ($25), www.firstdropwines.com
Gembrook Hill Sauvignon 2005 ($32), www.gembrookhill.com.au
Heritage Shiraz 2005 ($23), www.heritagewinery.com.au
Hesketh The Protagonist Shiraz 2005 ($25), www.heskethwinecompany.com.au
Jip Jip Rocks Chardonnay 2007 and Shiraz Cabernet 2006 (both $16), Ph 08 87656043
Kays Grenache 2006 ($15) and Block 6 Shiraz ($60), www.kaybrothersamerywines.com
Koltz Shiraz 2005 ($28), Ph 08 83830023
Lark Hill Auslese Riesling 2006 ($35), www.larkhillwine.com.au
Linda Domas Alchemy Shiraz Grenache 2006 ($18) and Vis à Vis Viognier Chardonnay 2007 ($20), www.ldwines.com.au
Main Ridge Estate Half Acre Pinot Noir 2005 ($55), www.mre.com.au
McPherson – all reds ($11), www.mcphersonwines.com
Mike Press Shiraz 2006 and Cabernet 2006 (both $8), www.topdropwines.com.au
The Lane – everything! ($22-$49), www.thelane.com.au
Richfield Vineyard New England Verdelho 2006 ($16), www.richfieldvineyard.com.au
Riposte by Tim Knappstein The Foil Sauvignon Blanc 2007 and The Rapier 'Traminer 2007 (both $19), Ph 08 83898149
S.C. Pannell Sauvignon 2007 ($23), Grenache Rosé 2007 ($22) and Shiraz Grenache 2005 ($74), Ph 08 82999256
Samuel's Gorge Grenache 2005 ($43), www.gorge.com.au
Skillogalee Harvest Gold Sticky Riesling 2005 ($20), www.skillogalee.com.au
Tarrington Vineyards Artemisia Shiraz 2006 ($40), www.tarrington.com.au
Ulithorne Paternus Cabernet Shiraz 2006 ($45), www.ulithorne.com.au
William Downey Pinot Noir 2006 ($45), www.williamdownie.com.au
Willow Bridge – all whites ($15-$20), www.willlowbridgeestate.com
Zinful Zinfandel 2005 ($28), tinshed@iinet.net.au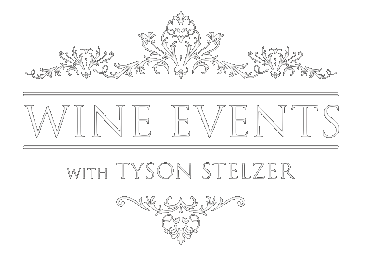 We'd love to add you to our list of friends so you're first to receive updates on all our upcoming dinners, tastings, tours, articles and books.