2008 vintage a year of extremes down under
This article first appeared in Spectator Magazine, 2008
Tyson Stelzer
The 2008 vintage in some part of Australia has hit the headlines as a "bastard of a year". Mother nature reached deep into her bag of nasty tricks, pulling out record-smashing heat, frost, snow, drought, floods, bushfires, and for some regions, the earliest harvest in history. 2008 will be remembered as the year that exposed the extremes like none before it, dealing some producers the best vintage in a decade, and others the worst.
When southern Australia was scorched with fifteen consecutive days above 95oF at the height of vintage, fruit shrivelled on the vines, losing as much as five percent of its volume daily. The rush to pick created production havoc and traffic gridlock as trucks sometimes waited hours to unload fruit into wineries that were quickly running short of fermentation space.
High sugar levels from super-ripe fruit produced stuck ferments as yeasts shut down. Crushers seized up under the strain of dry, shrivelled fruit. One winery had a pump run dry and overheat, destroying an entire tank of wine with burnt rubber taint.
But for those makers able to get their fruit safely into tanks before the heatwave, the story was altogether different. "February was two degrees cooler than average, making for very slow, even ripening, and most people have forgotten this," explained Barossa winemaker Wayne Dutschke (Dutschke Wines).
Cooler regions like Coonawarra and Tasmania reported a very good season, and the earliest on record. If pickers were available, Foster's would have picked sparkling grapes between Christmas and New Year.
The heatwave proved to be a blessing for Tasmania's Bay of Fires winery, falling at just the right time to push ripeness forward while maintaining acidity, according to winemaker Francine Austin. "In years when the weather turns cold, we're not able to achieve such ripe, concentrated flavours," she said.
Further north, the Orange region in the New South Wales Central Highlands set an altogether different record with one of the coolest April days on record. Winemaker Philip Shaw reported Chardonnay arrived at his Philip Shaw winery at just 40oF. "We have had an unusually cool summer," he explained. "And it's very strange to see snow in April!"
The Hunter Valley managed to escape the heatwave and the cold snap but faced even bigger challenges of its own. After a successful white wine harvest, record-breaking rainfall and flash flooding in early February reeked havoc for reds. Swollen, split berries brought the onset of disease in the vineyards. "This year we picked less than fifteen percent of our usual volume of Hunter reds," bemoaned Tyrrell's chief winemaker, Bruce Tyrrell.
The 2008 vintage has exposed the diverse extremes of Australia's winegrowing regions more dramatically than any before it, but it is drought more than extreme temperatures or floods that has had the most widespread impact.
With irrigation water supplies at their lowest in history, growers in South Australia's Langhorne Creek watched crops shrivel before their eyes. Cabernet Sauvignon production was cut by three-quarters due to evaporation losses in the heatwave. At the mouth of the River Murray, which hasn't flown in years, the region has felt the full force of the worst drought in Australia's history.
Langhorne Creek has traditionally relied on its artesian groundwater for irrigation, but when reserves were strained two decades ago, most growers switched to River Murray supplies. Now they are forced to switch again – but to what?
Nearby Lake Alexandrina is drying up and its salinity levels are sky-rocketing. "You could almost break a land speed record on it now!" quipped winemaker Ben Potts (Ben Potts Wines).
Proposals for a pipeline connected further up the Murray where salinity is low have been rejected as unsustainable. Perhaps more plausible is an 80km pipeline to bring recycled water from Adelaide. "But this would be very expensive and would require federal funding, so it's unlikely to go ahead," said deputy chair of the local water management committee, John Pargeter.
The region is faced with desalination plants as the most viable option, although these, too, are costly and power-hungry. Pargeter acknowledges that the best long-term solution will be a combination of initiatives, including storage of runoff from winter rains. The region has been a leader in the development of innovative means of storing rainwater.
Phil and Judy Cross are in the middle of construction of a large new dam at their Angas Plains winery, while Bec Willson is a little more resourceful at her Bremerton facility. "When our rainwater tanks fill up, we pump the overflow into empty tanks in the winery," she said.
For two decades, Langhorne Creek growers have been topping up the artesian water basin for long-term water storage. During winter rains last year, more overflow was syphoned underground than in any year since 1992.
Langhorne Creek has been recognised as a test case for the entire Murray River system, which has historically supplied water to many Australian winegrowing regions from Queensland, through New South Wales and Victoria and across South Australia.
"Up the Murray everyone is looking for the big solution that a politician can cut the ribbon on but ignoring the little things that can be done to make a difference," said Pargeter. "I wish we could say that there is a magic bullet of a sustainable and permanent water supply, but it doesn't exist."
The need to quickly establish long-term solutions is becoming increasingly apparent as the La Niña weather pattern fails to deliver the rainfall hoped for. "It is closing out without breaking the drought," said winemaker Dan Buckle, whose water supply has almost run dry at his Mt Langi Ghiran winery in Victoria's Grampians region. Like many Australian growers, he is drawing up plans to install a desalination plant.
This is a big expense, and it comes at a challenging time for Australia. After a small 2007 vintage, Australian exports are down in its biggest markets of Britain and the US, dropping 8.5 percent overall. But growers remain optimistic, buoyed by 2008 harvest predictions announced this week which exceed all expectations – up by 19 percent on 2007.
Australian Bureau of Agricultural and Resource Economics executive director Phillip Glyde explains this figure in terms of greater than expected resilience of vines in drought-affected regions and water purchased by growers.
This "bastard" of a year has ultimately proven to be but a small knock for an industry accustomed to working a harsh land down under.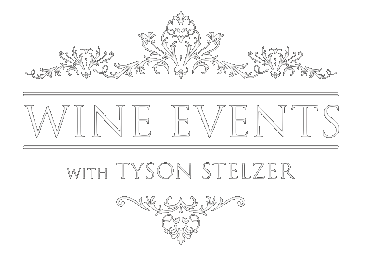 We'd love to add you to our list of friends so you're first to receive updates on all our upcoming dinners, tastings, tours, articles and books.