2010: A Riesling Trilogy – Introducing Grosset Off-dry
A brand new riesling lands in the wine world this week and it's like nothing we've ever seen from Jeffrey Grosset. Is this the sweet surrender of Australia's icon riesling man to the tide of popular preference? Or does it mark the dawning of a dynamic new era for Grosset Riesling?
To understand Grosset wines, you need to know something about Jeff. It was the middle of vintage 2010 and we were off to inspect his Clare Valley vineyards. "How are you?" I asked as I jumped into his 4WD, expecting to hear about life, health, travel or family.
"It's an early vintage," came the reply without a moment's hesitation. "But if the fruit looks and tastes so good, should we care about the harvesting date?" For Grosset at vintage, life is vintage. There was hardly a night this harvest when he was home before midnight.
"Discipline" is his word for it. And it's this unrelenting Grosset-ian exactitude that positions every molecule of his wines. In the Grosset world, if it's not in its proper place, it's out.
"I didn't want to admit it but I managed to fail spectacularly three years ago," he confessed. It was the first year of an experiment with a new off-dry riesling. For the man who lives by the adage that "understatement is underrated," his first foray into the world of sweet wine was simply too much and the wine was never released. "It had a richness and a generosity," he said, "but the sweetness broke out and it became too overt." The aim was a wine style to complement highly flavoured and spicy food but it proved to be a challenge to keep the sweetness in check. "I found that very difficult," he admitted.
A year later, another attempt, another disaster. "I was starting to wonder if the whole thing was just a square peg in a round hole. The Clare is one of the most extreme regions for riesling in the world, and I wondered if such a style could be achieved here at all. With our experience we ought to be able to get it right, but if it can't be done it can't be done."
Then, this year, a major breakthrough. "It's taken us three years to work the vineyard to the point that we can do it," he explained. And this made all the difference, because there were no winemaking tricks at play here. The fruit is from Grosset's younger vines at Springvale, now ten years old and settling into a comfortable maturity. Bud numbers were reduced early to moderate vigour, then, unusually, a significant amount of fruit was dropped well after veraison. A trick that Grosset once learnt from sparkling winemaking, this had the effect of accelerating ripeness, enhancing flavour concentration while maintaining high natural acidity and low pH. The fruit could then be picked earlier or at the same time as the fruit for his dry Rieslings.
"The aim is to make a wine that is as fresh, as high in acid and as crisp as we can get it without any greenness," he said. There is no wild yeast, no old barrels and no winemaking tricks to enhance flavour. "My philosophy has always been to achieve purity and expression of place and there is no reason to change this emphasis."                                                                 
The result is unique because Grosset had no model for this wine. "I tried to pull together the threads of this style from around the world and come up with a local expression," he said. "I never wanted to make a Mosel style. The emphasis on lower alcohol and edgy structure is part of what the Mosel is about, but the wines of the Clare are different. I'm looking for a calmer depth of flavour."
The release of this wine coincides with the thirtieth vintage of Grosset Riesling. "My philosophy has remained steadfast over thirty years, but I'd like to think that I remain open-minded to new ideas and in tune with the evolving face of food and wine culture," he said. It's no coincidence that Grosset will launch the wine in Sydney next week at Neil Perry's Spice Temple. Wines of this style come into their own in the presence of modern, international, spice-edged cuisine.
With the recent rise of such fare in Australia has come a mushrooming market for off-dry riesling. One of Tasmania's benchmarks, Frogmore Creek FGR, has exploded from just 100 cases in 2004 to more than 3000 this vintage, purely to keep up with demand. Part of the challenge for the success of this style lies in its proper communication, and here Grosset has done a very sensible thing.
Some might question whether naming a wine "Off-dry" is a little too, well, dry. But attempting to be creative with such things often spells trouble. Look no further than Tasmania, Australia's hotbed of sweet Riesling at the moment, which has made a veritable mess of its labelling, with such confusing acronyms as CGR, FGR, SGR, VGR, R9, R69 and R139. Even if you are clever enough to decipher the code, you're none the wiser. R139 is shorthand for "139 grams of residual sugar" (but it never has been), SGR is "sixty grams residual (but it isn't), FGR changes every year and the V in VGR unhelpfully stands for "variable".
When I pick up a bottle of Riesling the most important thing I need to know is where it lies on the scale of taste. There's no clearer way to communicate this than in the name of the wine. Here's to elegant simplicity!
Equally sensible is the case in which the bottles are packaged. It's a ten pack, because a dozen is too heavy to satisfy lifting regulations while a six pack is inefficient in its use of packaging material. For Grosset's ordered mind, it's the perfect symmetry to return to a decimal age in 2010.
At fifty-six, Grosset describes this new project as something that's kept him fresh and relevant. A lot like the wine, really.
Grosset Off-dry Watervale Riesling 2010, $32, 11.3% alcohol, 16g/L residual sweetness, 9.2g/L total acidity, 2.8 pH
The natural complement of Grosset's riesling duo, this wine looks the part in this set, as if it were always meant to be here. Perfectly named, it does the wine a disservice to describe it as "sweet" because it's not. On paper the sweetness is subtle and in taste all the more so because of the levels of acid at play here. Technically, according to the International Riesling Taste Profile, its low pH could place it as either "medium dry" or fully "dry." In any case, it's an impeccable juxtaposition between crunchy Granny Smith apples, fresh kaffir lime, adroit acidity and subtle sweetness of lemon drops and honey. It has signature Grosset precision, clean and tight, pristine and focused, with a steely acid backbone and rippling minerality that will benefit from time both to soften and build complexity. This much is certain: when the 2010 Springvale Rieslings have long since lost their caps and the Polish Hills are at the end of their days, the Off-dry will still be humming along in the prime of its life.
94 points
Grosset Springvale Watervale Riesling 2010, $36, 13.0% alcohol
2010 was a warm to very warm vintage that looked to be an early season right from the start. Springvale was picked at the perfect moment to capture a pristine bouquet of lifted lemon and lime blossom and Pink Lady Apples. The palate has great poise, precision and persistence, albeit with a little more expression and richness at this age than the 2009. This will not be the longest-lived Watervale but it shows all the discipline that we have come to love from Grosset.
94 points
Grosset Polish Hill Riesling 2010, $47, 13.0% alcohol
The 30th release of Polish Hill was the earliest picked in its history, with all the fruit in the winery before the end of February for the first time. This kept the acid high while capturing the perfect moment of flavour ripeness. The result is more fragrance, more purity, more finesse and more persistence than Springvale. A gorgeous fragrance of lime sorbet, Linden blossom and not-quite-ripe pear precedes a palate of beautiful finesse and great structure. There is a lingering lemon purity to the finish, which rises to a crescendo and carries on with epic persistence. A steely acid profile and scintillating minerality keep its concentration in check. An impressive vintage of Polish Hill to enjoy while the 2009 sleeps.
96 points
Tyson Stelzer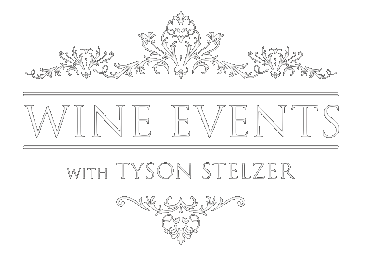 We'd love to add you to our list of friends so you're first to receive updates on all our upcoming dinners, tastings, tours, articles and books.