Barossa Wine Show 2010 – A Collingwood vs St Kilda result
The unofficial results of the 2010 Barossa Wine Show
This is not the wine show overview that you'll read anywhere else. Here's an unofficial perspective and a behind-the-scenes peek at the standouts at one of Australia's best regional wine shows.
In any sporting competition, you can watch the game, marvel at the highlights, boo at the ref and appreciate just how close Collingwood and St Kilda might come. The goal posts are on clear display for all to see, and the performance of the runner-up is as much a spectacle as that of the winner. Not so with wine shows, where the race is held behind closed doors and only the final score ever sees the light of day.
The results of the Barossa Wine Show 2010 were characterised by more photo finishes that I have ever seen in my five years of wine show judging. Many of the trophy results fell to a 5-4 majority. You won't read about these in the official show results and the runners-up may be lost in the detail but they are equally deserving of recognition.
As a judge on one of three panels, I tasted 250 of the 657 wines entered in the show. I sniffed out as many of the gold medal winners from the other panels as I could, and I kept notes on all of the wines in the trophy taste-offs. Not every wine that I championed was successful in the official results. Some went forward to golds and trophies, others to lower medals or no medal at all. Such is the way of wine shows.
This is not an attempt to undermine the official results of the show. Agricultural shows have their place, and this is to improve the breed, to provide feedback to winemakers on individual wines and wine styles generally. But the purpose of these shows is categorically not to provide a buyer's guide for consumers and trade. Alas, show results have turned into pointers for buyers, testified by the number of shiny round stickers plastered over bottles these days. This is ultimately misleading.
It's not simply that the winners of wine shows aren't always the best wines, but that the most noteworthy benchmarks sometimes go unnoticed and don't score well at all.
That said, the Barossa show provides some of the most reliable results of any Australian wine show. Wines are always most fairly judged against like (giving regional shows a significant advantage over capital city shows because they judge only the wines of that region) and the quality of judges at this show is of capital city show calibre. PJ Charteris ranks among the best chairmen on the circuit at the moment.
Highlights of the 2010 Barossa Wine Show
2008 Shiraz
Of the 36 wines I tasted across the class of 113 shirazes from the 2008 vintage, exactly half were overripe, reflected as portiness, spirity/hot alcohol and/or premature development. Many of these wines were beginning to turn brown and fall flat at just two years of age. Remember, this was the vintage that suffered a record heatwave of fifteen consecutive days over thirty-five degrees. But let's not forget that prior to the heat, the season was idyllic. Peter Gago's description of 2008 as a tale of two vintages was glaringly apparent here. Those picked after the heatwave are already past their prime, having fallen in a blubbering, seething heap on the floor. The rest show a more graceful poise, the best displaying the kind of bright, natural acidity, focused black fruits, textural tannin presence and lingering persistence that defines the very finest of Barossa vintages.
2010 Riesling
At the Eden Valley Riesling tasting following the show, Stephen Henschke introduced the 2010 season as an outstanding vintage for riesling and the best since 2002. After the tasting, I would not describe the vintage in quite such flattering terms. It is a fine vintage, certainly, but it will not go the distance of 2005, nor has it hit quite the high notes of 2009. In its favour, 2010 is a season with an evenness and a consistency across producers. There are not the challenges of overripeness that plagued many 2009s. There are a lot of very good Eden Valley rieslings this vintage, and some real bargains, but more on those another day.
Cabernet Shiraz
My love affair with cabernet shiraz blends is well known and I am pleased to report that this blend has never been in finer form in the Barossa. "The Great Australian Red" class, as it was dubbed, was introduced this year, so these blends were not lost amid large shiraz and cabernet classes. The result was the strongest class of the show. There may have been only three golds and eight silvers in the official results, but this was simply a consequence of that strange, unwritten wine show expectation that a class should return around four percent of gold medals, and eight percent if it's a particularly good class. Of the twenty wines in this class, I scored eight gold and three silver. Wines don't obey statistics, and this blend has always more than outperformed averages.
Why is it, then, that there were only twenty wines in the shiraz cabernet and cabernet shiraz class compared with more than 235 across the straight shiraz and cabernet classes? In the museum red class there were seventeen shirazes, four cabernets, one grenache and only three cabernet shirazes (all three of which scored gold medals on my score sheet). C'mon Barossa, the world needs more great Australian reds!
The best producers
Yalumba was my standout winner of this show, in a flying lead with 13 golds (more than half of which were for cabernet shiraz blends) and 5 silvers on my score card. Peter Lehmann came in at a strong second place, and Saltram a little further behind on third. Willows was my winning small estate, on the basis of its semillons and rieslings. Pete Scholtz works out of the Lehmann winery to make these wines, and there's more expertise in riesling and semillon within those walls than anywhere else in the Barossa.
The best wines
It was during the presentation dinner that Peter Lehmann winemaker Ian Hongell commented to me that the most age worthy vintages of the Lehmann late release labels of Stonewell, Wigan and Margaret typically don't score well in wine shows in their youth. He suggested that the more savoury, structural style of Stonewell will always miss out in favour of more powerful, fruit-concentrated wines. This is too often the case but it shouldn't be. I scored 2006 Stonewell 19 out of 20 points (top gold) in a class of museum reds. I lost the ensuing debate in my panel and it ended up with a silver. Can't win them all!
When I judge wines, my criteria are very simple. Is this a wine that I would be proud to pour for my mates? Would I enjoy my third glass? Is it a wine that I can unreservedly recommend to drinkers around the world? This defines my gold medals. There are other judges in the panel with the winemaking training and experience to pull a wine apart and better assess it technically than I am, and this is an important part of show judging, but my perspective is all about finding the great drinks. That's why I can confidently back the following list of unofficial highlights as worthy of your table.
Riesling – My gold medals
Dandelion Wonderland of the Eden Valley Riesling 2010
Eden Hall Eden Valley Riesling 2010
Heggies Vineyard Riesling 2010
Leo Buring Leonay Riesling 2010
Outlaw Wines Riesling 2010
Peter Lehmann Wines Wigan Eden Valley Riesling 2004
Peter Lehmann Wines Wigan Eden Valley Riesling 2005
Peter Lehmann Wines Wigan Eden Valley Riesling 2010
Pewsey Vale Prima Riesling 2010
Pewsey Vale Riesling 2010
Pewsey Vale The Contours Riesling 2005
St Hallett Wines Eden Valley Riesling 2005
The Willows Vineyard Riesling 2010
Thorn-Clarke Sandpiper Riesling 2010
Wolf Blass Wines Icon Riesling 2002
Semillon – My gold medals
Peter Lehmann Wines Margaret Barossa Valley Semillon 2006
Peter Lehmann Wines Botrytis Semillon 2009
Rockford Wines Local Growers Semillon 2006
The Willows Vineyard Semillon 2006
Chardonnay and other whites – My gold medals
Bethany Wines Chardonnay 2009
Henschke Cranes Chardonnay 2009
Yalumba Eden Valley Viognier 2009
Yalumba The Virgilius Viognier 2009
Shiraz – My gold medals
Dutschke St Jakobi Shiraz 2008
Fox Gordon Eight Uncles Shiraz 2008
Glaetzer Bishop Shiraz 2009
Jacob's Creek Centenary Hill Barossa Valley Shiraz 2002
Jacob's Creek Centenary Hill Barossa Valley Shiraz 2004
Jacob's Creek Limited Release Barossa Shiraz 2006
Naked Run Wines BWC Shiraz 2008
Peter Lehmann Wines Stonewell Shiraz 2006
Saltram Journal Shiraz 2005
Saltram No 1 Shiraz 2005
Wolf Blass Platinum Label Shiraz 2006
Wolf Blass Wines Platinum Label Shiraz 2005
Cabernet, Grenache and other reds – My gold medals
Pepperjack Cabernet Sauvignon 2009
Peter Lehmann Wines Mentor 2005
Purple Hands Wines Old Vine Grenache 2009
Teusner Joshua GMS 2009
Teusner The Independent Shiraz Mataro 2009
Cabernet Shiraz – My gold medals
Kaesler Wines WOMS 2008
Peter Lehmann Wines Shareholders Shiraz Cabernet Sauvignon 2008
Ross Estate Wines BoSS Shiraz Cabernet Sauvignon 2006
Schiller Vineyards Stonetrain 2002
Yalumba FDR1A 2008
Yalumba FDR1A 2009
Yalumba The Reserve 2005
Yalumba The Reserve 2006
Yalumba The Reserve 2008
Yalumba The Signature 2005
Yalumba The Signature 2006
Fortified – My gold medals
CR Lindner Nominees Barossa Muster Rare PX
Saltram Anniversary Port NV
Saltram Mr Pickwick Tawny Port NV
Seppeltsfield Wines Clara Blanca Amontillado NV
Seppeltsfield Wines VP 2001
Winter Creek Fortified Vintage Shiraz 2006
Yalumba Old Show Fino NV
Riesling – My silver medals
Chateau Tanunda Eden Valley Riesling 2010
Eden Springs High Eden Riesling 2010
Henschke Julius Eden Valley Riesling 2010
Langmeil Live Wire Riesling 2010
Leo Buring Medium Sweet Riesling 2010
McLean's Farm Barr-Eden Riesling 2010
Rileys of Eden Valley The Family Riesling 2010
Seppeltsfield Wines Glenpara Elm Walk Late Picked Riesling 2010
Semillon and Chardonnay – My silver medals
Greg Norman Estates Chardonnay 2009
Heggies Vineyard Chardonnay 2008
Peter Lehmann Wines Eden Valley Chardonnay 2009
Peter Lehmann Wines Margaret Barossa Valley Semillon 2009
The Willows Vineyard Semillon 2004
Shiraz – My silver medals
Barossa Valley Estate Ebenezer Shiraz 2006
Hartz Barn Wines Barossa General Store Shiraz 2005
Murray Street Vineyards MSV Shiraz 2008
Outlaw Wines Shiraz 2006
Peter Lehmann Wines Eight Songs Shiraz 2005
Purple Hands Wines Barossa Shiraz 2008
Ross Estate Wines Barossa Shiraz 2008
Ross Estate Wines Single Vineyard Shiraz 2008
Saltram No 1 Shiraz 2008
Thorn-Clarke Wines Shotfire Shiraz 2008
Winter Creek Wine Saint Urban Shiraz 2008
Yalumba The Octavius Shiraz 2008
Cabernet and Cabernet Shiraz – My silver medals
Eden Hall Cabernet Sauvignon 2005
Glaetzer Anaperenna 2009
Yalumba The Scribbler Cabernet Shiraz 2008
Fortified – My silver medals
Seppeltsfield Flora Fino NV
Seppeltsfield Vera Viola Oloroso NV
Yalumba Museum Reserve Fino NV
My notes on current vintage highlights of these wines will appear in WINE100, Selector Magazine, Barossa Living and Style Magazine over the coming months.
Tyson Stelzer.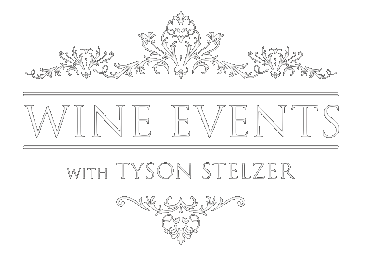 We'd love to add you to our list of friends so you're first to receive updates on all our upcoming dinners, tastings, tours, articles and books.