A night with Bellebonne's Natalie Fryar – Chez vous! 22 May 2020
It's our great pleasure to invite you to welcome one of Australia's greatest and most celebrated sparkling winemakers to a tasting at your place! I have dubbed Natalie Fryar 'Australia's rosé queen' and I anointed her inaugural Bellebonne release as my Sparkling Rosé of the Year 2018.
I announced Bellebonne two years ago as the most important and the most sublime new sparkling label in a very long time – and it would have to be the smallest, too! Natalie is a genius of the intricacies of sparkling growing and making, and yet she's one of the most down-to-earth people you'll meet in your life. Hers is no silver spoon story. To pay for the fruit, Natalie sold a house, drove 'a crappy car' and worked waitressing shifts.
It's not only her wines that I find so compelling about a tasting with Natalie. When the cameras stopped rolling after I interviewed her for my television series 'People of the Vines' in her former role as Jansz winemaker five years ago, I exclaimed that I could just listen to her speaking for hours – something I've never said to a winemaker before. After she supported my Tasmanian showcase tasting in San Francisco two years ago, one of our media guests described her to me as 'a national treasure, perhaps the most articulate person I've ever spoken to in the wine world.'
I promise that after an encounter with Natalie, you will never see Tasmania and its sparkling wines in the same way again.
Together with her partner Hugh McCullough, Natalie also crafts a stunning duo of Tasmanian rieslings that to me epitomise 'icy brilliance, strict tension and disarming potential'.
Together we will taste:
Bellebonne Vintage Rosé 2017
Bellebonne Vintage Cuvée 2016
Wellington & Wolfe Eylandt Reserve Riesling 2019
Wellington & Wolfe Riesling 2019
As soon as you register, you will receive a download link with instructions (with your order receipt) for joining the Zoom webinar and a list of retailers across Australia who stock these and other cuvées from Natalie, should you wish to purchase a bottle or two for the occasion.
When you register, there will be opportunity for you to share with us which cuvées you'll be drinking when you tune in, the names of anyone else who'll be joining you on the same device, and any questions you'd like to ask Natalie.
The webinar will be recorded for the exclusive future reference of attendees.
Wherever you are bunkered down in the world right now, let's all pop a bottle or two of Bellebonne and Wellington & Wolfe and continue our wine journey together!
Natalie and I look forward to seeing you at your place from 8pm to 9:30pm AEST on Friday 22 May 2020.
Santé!
Tyson.
8pm – 9:30pm AEST Friday 22 May 2020
Zoom Webinar
$50 per device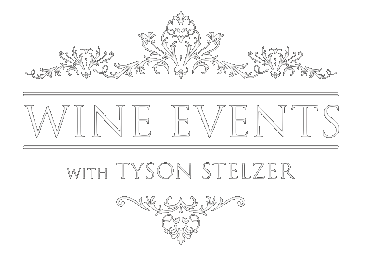 We'd love to add you to our list of friends so you're first to receive updates on all our upcoming dinners, tastings, tours, articles and books.