A night with Louis Roederer's Jean-Baptiste Lécaillon – Chez vous! 3 July 2020
It's our great pleasure to invite you to welcome Jean-Baptiste Lécaillon, the much loved chef de cave of Louis Roederer to a tasting at your place!
There are few in Champagne today with an intellect as sharp, an attention to detail as acute and a nerve as strong as Lécaillon. This year he celebrates his 21st year of extraordinary initiatives in Roederer's vineyards unparalleled in the region, and a revolution in the winery to match.
A man of smiling, self-assured, gracious confidence, Jean-Baptiste crafts characterful cuvées in his own likeness. Thanks to his deep insights and open honesty, I have learnt more about champagne from Jean-Baptiste than anyone else. Every encounter is an inspiration, and I am very excited to share this experience with you.
Our evening with Jean-Baptiste will offer a very special insight under the surface of this fabled house, including the chance to contrast two unique and revered cuvées from the great 2012 vintage.
Together we will taste:
Louis Roederer Brut Premier NV
Louis Roederer et Philippe Starck Brut Nature 2012
Louis Roederer Cristal 2012
As soon as you register, you will receive a download link with instructions (within your order receipt) for joining the Zoom webinar and a list of retailers across Australia who stock these and other Louis Roederer cuvées, should you wish to purchase a bottle or two for the occasion. Jean-Baptiste will also share insights into his other cuvées that you might wish to pop. To view stockists in advance click here.
When you register, there will be opportunity for you to share with us which cuvée you'll be drinking when you tune in, the names of anyone else who'll be joining you on the same device, and any questions you'd like to ask Jean-Baptiste.
The webinar will be recorded for the exclusive future reference of attendees.
With lockdown restrictions lifting, let's celebrate and pop a bottle or two of Louis Roederer and continue our champagne journey together!
Jean-Baptiste and I look forward to seeing you at your place from 8pm to 9:30pm AEST on Friday 3 July 2020.
Santé!
Tyson.
8pm – 9:30pm AEST Friday 3 July 2020
Zoom Webinar
$50 per device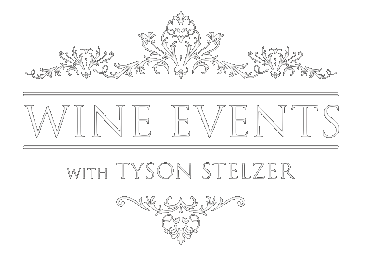 We'd love to add you to our list of friends so you're first to receive updates on all our upcoming dinners, tastings, tours, articles and books.