A night with Stephen and Prue Henschke – Chez vous! 20 November 2020
It's our great pleasure to invite you to welcome Stephen and Prue Henschke, custodians of their fabled eponymous estate, to a tasting at your place!
It goes without saying that Henschke is Australia's most famous and celebrated family winery, but what impressed me most about this salt-of-the-earth Barossa family when I spent harvest filming with them a few years ago, was their unassuming humility, hands-on dedication, down-to-earth practicality and warm generosity.
If you've never spent an evening with this delightful family, you must – and this is your opportunity.
With Stephen and son Johann in the winery, Prue in the vineyards and daughter Justine in marketing, this is the quintessential and definitive family estate, nurturing some of the most revered vineyards in the country since at least the 1860s.
Their wines today are hands-down the best they have ever been. But not without more than their share of tribulations. Earlier this year their Lenswood vineyard copped the full force of the Adelaide Hills bushfires. And drought ravaged their Eden Valley vines, obliterating crops to as little as 10% of normal yields.
You're invited to share their stories of victory and defeat as we experience their exceptional wines together.
Together we will taste:
Henschke Julius Eden Valley Riesling 2020
Henschke Giles Pinot Noir 2018
Henschke Mount Edelstone Shiraz 2015
Henschke Cyril Henschke Cabernet Sauvignon 2016
As soon as you register, you will receive a download link with instructions (within your order receipt) for joining the Zoom webinar and a list of retailers across Australia who stock these and other Henschke cuvées, should you wish to purchase a bottle or two for the occasion. Stephen and Prue will also share insights into other cuvées that you might wish to pop. To view stockists in advance click here.
When you register, there will be opportunity for you to share with us which cuvées you'll be drinking when you tune in, the names of anyone else who'll be joining you on the same device, and any questions you'd like to ask Stephen and Prue.
The webinar will be recorded for the exclusive future reference of attendees.
Let's celebrate and crack a bottle or two of Henschke and continue our wine journey together!
Stephen, Prue and I look forward to seeing you at your place!
Santé!
Tyson.
8pm–9:30pm DST Friday 20 November 2020
7:30pm–9pm SA | 7pm–8:30pm QLD | 5pm–6:30pm WA
Zoom Webinar
$50 per device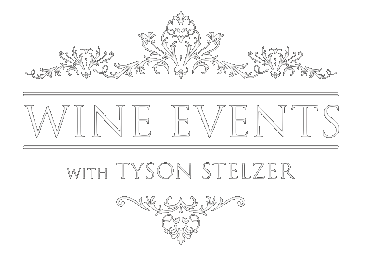 We'd love to add you to our list of friends so you're first to receive updates on all our upcoming dinners, tastings, tours, articles and books.