Why a champagne stopper?
A reliable champagne stopper isn't just a way of conserving leftover champagne ('what is leftover champagne?' I hear you ask!) but rather a key to taking your champagne journey to the next level.
I never open just one bottle of champagne at my tastings, dinners and tours. Comparing multiple bottles at once attunes your senses to all their subtle nuances and differences. A reliable stopper lets you open more bottles and enjoy them for longer.
There's another factor at play here, too. Your brain is naturally wired to tune out background noise. Walk into a room and an unexpected sound or aroma can be confronting – but half an hour later you won't notice it. The same is true of food and wine. Eating or drinking just one thing, your brain tunes out, and its flavours and aromas progressively seem dull. Switching between two glasses of champagne resets your senses every time, and you'll identify aromas, flavours and textures you've never seen before.
Why this champagne stopper?
I own more than 100 champagne stoppers in some 16 different styles. Most don't hold pressure with any consistency. Some don't fit every bottle. Others stick up high and don't fit in the fridge. Some become dislodged or even shatter if they're bumped.
I've only found one stopper that holds pressure with remarkable reliability, fits every shape of champagne and sparkling bottle including narrow necks (half, full and magnum formats), sits no higher than the original cork and is durable and easy to use.
It's made in Italy by Brevetti and features the patented Block WAF System, with a valve that ingeniously uses the pressure in the bottle to self-tighten the seal. It's held in place by a chrome-plated, high carbon steel fixing clip. All materials are certified for food contact and are BPA and Phthalate free.
This stopper is also very easy to apply and remove, with no spring-loaded parts. Simply push the stopper onto the bottle and swing the fixing clip into place to lock it down. To remove it, swing the fixing clip out and remove the stopper slowly. I recommend twisting it to the side to avoid a pop.
This is the only stopper I'm prepared to put my name to. It's never been sold in Australia, so I've organised a shipment to make it available for the very first time. Buy now.
How long will my champagne hold pressure?
It depends. I've had bottles hold pressure and freshness for three months under one of these stoppers. Other bottles can look tired the day after they're opened.
Bottles with long cellaring potential stay fresher for longer after you've opened them. Very old or oxidised styles are best consumed right away.
The more champagne (and less air) in the bottle, the longer it will stay fresh and hold pressure.
How to maximise the life of your bottle
Seal the bottle right away.
Keep it upright in the refrigerator or on ice.
Never let an opened bottle warm up (pour a glass and let the glass warm up to drinking temperature instead).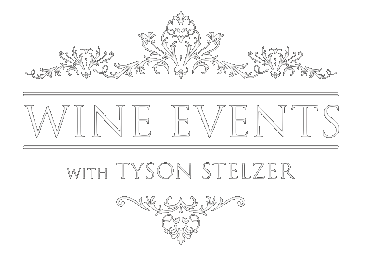 We'd love to add you to our list of friends so you're first to receive updates on all our upcoming dinners, tastings, tours, articles and books.