A night with Veuve Clicquot's chef de cave Didier Mariotti – Chez vous! 23 October 2020
It's our great pleasure to invite you to welcome Didier Mariotti, the insightful and innovative chef de cave of Veuve Clicquot to a tasting at your place!
For an operation of such monumental scale, the refinement and consistency of Veuve Clicquot's characterful, full-bodied, pinot-focused wines is unrivalled in all of Champagne.
Fanatical about quality, Didier Mariotti brings acute attention to detail to every part of the process, from vineyard to market.
Having just stepped out of his first vintage at the helm of this beloved estate, this will be our opportunity to gain a first-hand insight into his evolutionary initiatives and how they have played out in this unusual and exceptional harvest.
Our tasting will encompass four of the most exciting cuvées of the house, including a fascinating insight into one of the largest and deepest reserve programs in the sparkling world in Extra Brut Extra Old. Veuve Clicquot is a celebrated rosé specialist and we will contrast its non-vintage Rosé with the great and mighty Vintage Rosé 2008, before a grand finale with the fabled flagship of the house: La Grande Dame 2008.
Together we will taste:
Veuve Clicquot Yellow Label NV
Veuve Clicquot Rosé NV
Veuve Clicquot Extra Brut Extra Old NV
Veuve Clicquot Vintage Rosé 2008
Veuve Clicquot La Grande Dame 2008
As soon as you register, you will receive a download link with instructions (within your order receipt) for joining the Zoom webinar and a list of retailers across Australia who stock these and other Veuve Clicquot cuvées, should you wish to purchase a bottle or two for the occasion. Didier will also share insights into other cuvées that you might wish to pop. To view stockists in advance click here.
When you register, there will be opportunity for you to share with us which cuvée you'll be drinking when you tune in, the names of anyone else who'll be joining you on the same device, and any questions you'd like to ask Didier.
The webinar will be recorded for the exclusive future reference of attendees.
Let's celebrate and pop a bottle or two of Veuve Clicquot and continue our champagne journey together!
Didier and I look forward to seeing you at your place!
Santé!
Tyson.
8pm – 9:30pm DST Friday 23 October 2020
7pm – 8:30pm QLD | 5pm – 6:30pm WA
Zoom Webinar
$50 per device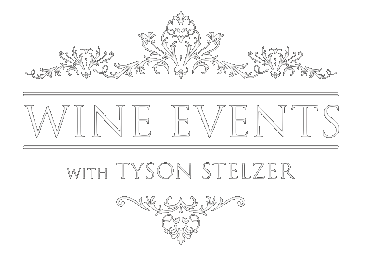 We'd love to add you to our list of friends so you're first to receive updates on all our upcoming dinners, tastings, tours, articles and books.