Launching Charles Heidsieck vintage cuvées with Cyril Brun – Chez vous! 30 October 2020
It's our great pleasure to invite you to welcome back Charles Heidsieck's Cyril Brun to launch his new vintage cuvées at your place!
Our inaugural champagne webinar with Cyril introducing his three non-vintage cuvées in April is fondly remembered as one of our favourite webinars of the year. Now he's back to introduce his new vintages, all of which have achieved massive scores in my reviews!
Charles Heidsieck Millésime Vintage Brut 2008 is the most anticipated vintage of the decade, the first in the new bottle and in huge demand, with the very last shipment rolling out to coincide with our webinar. I rated it 97 points – the highest score I have ever awarded Charles Heidsieck Millésime!
The brand new vintage Charles Heidsieck Millésime Vintage Brut 2012 has just landed – so new I haven't even tasted it myself yet!
We will complete the tasting with two of my favourite Charles cuvées of all time – Charles Heidsieck Millésime Vintage Rosé 2006 (97 points) and Charles Heidsieck Blanc des Millénaires 2004 (98 points).
As soon as you register, you will receive a download link with instructions (within your order receipt) for joining the Zoom webinar and a list of retailers across Australia who stock these and other Charles Heidsieck cuvées, should you wish to purchase a bottle or two for the occasion. Cyril will also share insights into other cuvées that you might wish to pop. To view stockists in advance click here.
When you register, there will be opportunity for you to share with us which cuvée you'll be drinking when you tune in, the names of anyone else who'll be joining you on the same device, and any questions you'd like to ask Cyril.
The webinar will be recorded for the exclusive future reference of attendees.
Let's celebrate and pop a bottle or two of Charles Heidsieck and continue our champagne journey together!
Cyril and I look forward to seeing you at your place!
Santé!
Tyson.
8pm to 9:30pm DST on Friday 30 October 2020
7pm – 8:30pm QLD | 7:30pm – 9pm SA | 5pm – 6:30pm WA
Zoom Webinar
$50 per device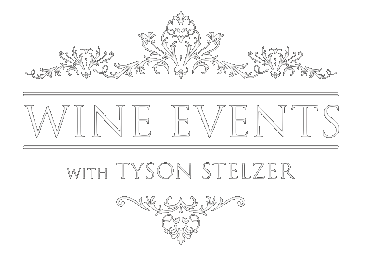 We'd love to add you to our list of friends so you're first to receive updates on all our upcoming dinners, tastings, tours, articles and books.