Australia's greatest wine scientist dies
Ray Beckwith, considered to be one of the founding fathers of Australian winemaking, died peacefully in the Barossa Valley on November 7 2012, aged 100.
Beckwith will be remembered for his 1930s discovery of how to stabilise wine and protect it from spoilage, laying the foundations for modern winemaking. His work at Penfolds from 1935 to 1973 revolutionised winemaking practice and was instrumental in the development of Penfolds' leading red wines, Grange, Bin 389 and St Henri.
In 1936, Beckwith made the groundbreaking discovery that acidity levels measured as pH in wine could be a tool in the control of bacterial growth. Bacterial spoilage of wine was a major problem at the time, estimated to destroy one-quarter of Australian wine, damaging the country's reputation in its key export market, the United Kingdom. "Maybe it's overstating the case, but bacterial spoilage could go through a winery like a bushfire," Beckwith said. "Can you imagine a worse nightmare for a winemaker? But with proper control, a winemaker could sleep easy at night."
Beckwith implemented pH meters and methods of lowering pH with the addition of tartaric acid, a natural constituent of wine. Many believe he was the first in the world to use pH to control bacteria in this way.
Implementation of Beckwith's technique of preventative winemaking in the years that followed proved to be a key to Penfolds' reputation. His methods ultimately became standard practice in the Australian wine industry, and are now regarded as a worldwide industry standard.
Beckwith's vigilance, care and attention to detail led to the development of laboratory and practical winemaking solutions now standard practice at every quality level. He designed and improved new plant and equipment, introduced new technology and quality control procedures, and was arguably the first to introduce paper chromatography as a test for completion of malolactic fermentation. Beckwith was instrumental in designing quality standards before consistency and standardisation became industry norms.
Beckwith's work underpinned the creative development of Penfolds Grange by Max Schubert during the 1950s. "Grange, St Henri and all the Penfolds wine portfolio are beneficiaries of his visionary science," said Penfolds Chief Winemaker, Peter Gago. Winemaker and author Ian Hickinbotham, who made the first wines at Wynns Coonawarra estate during the same era, said, "Let's be blunt – there would have been no Grange without Beckwith's brilliance. Possibly, Beckwith contributed more to Australian oenology than any other."
Such was the competitive edge that Beckwith's work afforded Penfolds during the 1940s, 1950s and 1960s that management once told him "he could go to the local horse races, but was not to talk to any other wine people on technical subjects!"
Sworn to secrecy about his work, Beckwith remained an unsung hero of the Australian wine industry until more than thirty years after his 1973 retirement, when in 2004 he was awarded an honorary doctorate in wine science from Adelaide University. In 2006 he was bestowed the Maurice O'Shea Award, the highest individual accolade in the Australian wine industry, and in 2008, the Australian Government's Medal of the Order of Australia.
As down to earth and humble as ever, in commenting on the accolades during a recent interview, Beckwith said, "It's a good thing I didn't conk out earlier, otherwise I wouldn't have known!"
Beckwith left a legacy for all winemakers. "A winemaker today can concentrate on the art of winemaking," he said recently, "but at the back of his mind he always has to have proper control, and of course, pH is one of those controls."
"Ray Beckwith is the last of a great pioneering tradition," said David Dearie, Managing Director of Treasury Wine Estates, owners of Penfolds. "Penfolds and the Australian Wine Industry are indebted to his remarkable wine science and technical brilliance. He will be remembered as one of the founding fathers of modern Australian Wine."
Tyson Stelzer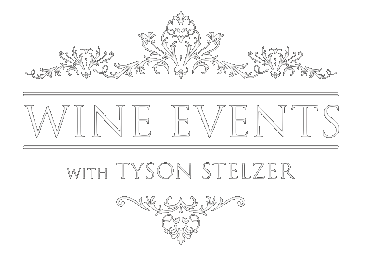 We'd love to add you to our list of friends so you're first to receive updates on all our upcoming dinners, tastings, tours, articles and books.