Liquid assets or retirement stash, the cellar has its rewards.
I've never seen a room of wine show judges stunned by the age of a wine, not because of its sheer maturity but its extreme youth. A barrel sample of fortified Seppeltsfield Para Vintage Tawny, harvested just five months earlier, silenced the room by its enticing fragrance, pristine balance and sheer, moreish drinkability. Most profound of all was that this wine would not be released for 100 years.
The rafters of Seppeltsfield's grand old fortified hall in the Barossa Valley are lined with barrels containing every vintage since 1878, said to be the largest unbroken collection of wines in the world. Seppeltsfield Para Vintage Tawny is the only wine on earth to be released at a full century of age.
This must have been the most insane business model ever contrived, creating a product that would not see the light of day until even the children of the generation had passed away. 135 years later, the foresight of these Barossa pioneers is commemorated in liquid time capsules, the legacy of a century of patience.
As romantic as it sounds, is it really worth waiting 100 years for a wine that's so alluring at just five months? And, for that matter, what's the attraction of ageing wine at all? The notion that sufficient years in the bellows of the earth will transform any inexpensive frog of a wine into a handsome prince to charm your friends is sadly unfounded, as many a patient bargain hunter will attest.
The Para principle is universal, and the best way to ensure that impeccably balanced old wines emerge from your cellar is to put impeccably balanced young wines into it.
When Penfolds opened almost every vintage of its top red wines spanning seven decades for its Rewards of Patience tastings last year, A Bin 136 Magill Burgundy 1956 and Bin 170 Kalmina Shiraz 2010 bookended a thundering line of twenty Special Bin wines. Testimony to the sheer endurance of these wines over more than half a century, the 1956 was eminently drinkable, with no signs of fading any time soon, alluding to what the 2010 might become in decades to come. The youngest wine in the line was a statement of the astonishing generosity and mesmerising purity of one of the greatest vintages of the modern era.
The wonder of watching a wine evolve over a lifetime into glorious maturity is the cellar's true reward, far outweighing any potential financial gain. In the world of investment, wine is a notoriously tenuous asset. The most reliable performers are the best vintages of the scarce flagship wines of the most celebrated estates, but recent spiralling release prices at the top end raise a question over future returns.
The recent launch of Penfolds Grange 2008 was greeted with mixed emotions after Penfolds jacked up the announced release price by $100 to $785 after one critic anointed it with a perfect 100 point score. Many of the top vintages of Grange of the past two decades are readily available at auction for around $400, and most recent vintages fetch well below the original release price.
The best recipe for a great cellar is to stock it with wines that you want to drink, and the good news is that you don't need a Grange budget to do so. Margaret River's flagship cabernets have enjoyed a run of six spectacular vintages, and will improve for decades. Clare Valley and Eden Valley riesling remains the bargain of Australian white wine and the 2012 vintage is as age-worthy as any in at least a decade. The Hunter Valley is unique for semillon of great longevity, and the 2011 vintage is set to live long.
Look for red wines with confident tannin structures and whites with lively acidity and, above all else, balanced wines that you love from the first moment you taste them. If your eagerness happens gets the better of you and you raid the cellar, perhaps that's not such a bad thing?
Leo Buring DWP18 Leonay Watervale Riesling 2012, $40
Leonay is an institution in Australian riesling, and one of its finest chapters is currently on the shelves at a miniscule price. Introspective and tightly-coiled, it's set to go down among the longest-lived of this great vintage.
Penfolds Bin 389 Cabernet Shiraz 2010, $75
The great vintages of baby Grange can improve for more than forty years under cork, and the sky's the limit under screw cap. 2010 goes down among the finest of all time, alluring from day one for its depth and definition of fruit.
Cullen Diana Madeline 2010, $115
In her graceful and unassuming manner, Diana Madeline makes a compelling statement that boisterous power and robust tannins are not prerequisites for earth-shaking longevity. Elegance meets strict definition, at a tantalising 13% alcohol.
Seppeltsfield 100 Year Old Para Liqueur Tawny 1913, $990
Some great wines hold the same flavour for minutes, but Para evolves in the mouth in freeze-frame slow motion, every frame capturing a scene of profound detail, telling the captivating tale of 100 summers and 100 winters.
Tyson Stelzer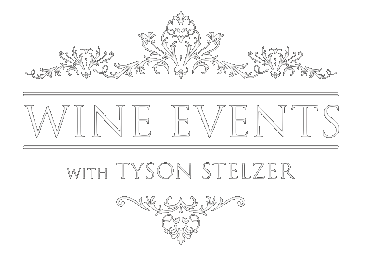 We'd love to add you to our list of friends so you're first to receive updates on all our upcoming dinners, tastings, tours, articles and books.