Philosophy
Buy strategically
Most wines don't inherently improve in the cellar, so it's more astute to choose every bottle purposefully for its potential to improve rather than haphazardly assembling a collection of wines that you happen to like. Broadly speaking, for Australian wines, I've had much greater success with cabernet sauvignon and shiraz and their blends, and riesling and semillon, than anything else. These make up the core of my cellar.
Follow makers
Chase makers who are adept at building wines with structures that will confidently carry them in the cellar. Great names like Rob Mann (Cape Mentelle, Margaret River), Michael Fragos (Chapel Hill, McLaren Vale), Peter Gago (Penfolds, South Australia) and Pete Bissell (Balnaves, Coonawarra) are wizards at crafting wines with enduring tannin structures.
Buy screw caps
I have a mate whose philosophy is to cellar nothing but screw-capped wines. Difficult for sparkling wines or anything Old World, but otherwise an astute decision – screw caps afford more even ageing,  and he'll never have the heartbreak of opening a cherished old bottle, only to find it cork-tainted.
Mistakes
Better to drink too young than too old. I have some fifteen-year-old $20 McLaren Vale shiraz in my cellar that was better ten years ago.
Quality over quantity. Better a few well-chosen old wines for special occasions than a vast collection of mediocrity.
Astute choices
Margaret River cabernet sauvignon – Cabernet is arguably the most ageworthy grape in the world, and a string of six pristine vintages back-to-back make Margaret River cabernet my first recommendation for friends putting down birth wines for their newborns.
Cabernet shiraz blends – The great Australian red blend accounts for many of the most celebrated and ageworthy wines in Australia's history, and is still responsible for some of the best at the top end – and some of the best bargains, too.
Clare Valley riesling – Perpetually undervalued, yet as pristine and enduring as ever in great vintages like 2012.
Eden Valley riesling – Cool, mineral precision blesses the great Eden Valley rieslings with wonderful longevity. Buy 2012.
Hunter Valley Semillon – Arguably Australia's most distinctive wine style, blessed by screw caps with longevity like never before. Buy 2011.
Champagne – The finest cuvées of vintages 2002 and 2004 will unfold magnificently over the coming decade.
My $1000 cellar
Mike Press Wines Adelaide Hills Single Vineyard Shiraz 2011, $12.50 x 1
Distinctive cool climate shiraz with the stamina to live for ten years.
Peter Lehmann Portrait Eden Valley Dry Riesling 2012, $18 x 1
Lehmann Wigan is one of the Barossa's longest-lived rieslings and this parcel narrowly missed the cut.
Yalumba The Scribbler Cabernet Shiraz 2010, $20 x 1
Is this Australia's most ageworthy wine with a street price under $15? Find out.
Pewsey Vale Eden Valley Riesling 2012, $23 x 1
Legendary riesling with a track record for slow-evolving endurance.
Chapel Hill McLaren Vale Shiraz 2010, $30 x 1
One of McLaren Vale's very finest, and it's only going to get better.
Jacob's Creek Steingarten Barossa Riesling 2012, $32 x 1
One of the grand legends in Australian riesling, and still a bargain.
Majella Coonawarra Cabernet Sauvignon 2010, $33 x 1
If I could have but one Coonawarra cabernet in my cellar, it would be Majella.
Wines by KT Churinga Vineyard Watervale Riesling 2012, $34 x 1
Minerality remains unchanged in the cellar, and Churinga has it in spades.
Stanton & Killeen Vintage Fortified 2004, $35 x 1
Every cellar needs vintage port, and Australia's most celebrated renditions.
Leo Buring DWP18 Leonay Watervale Riesling 2012, $40 x 1
Time may prove Leonay to age more gracefully than all others in this great vintage.
Tyrrells Vat 1 Semillon 2011, $42 x 1
The Hunter's most famous blended semillon and probably the wine of the 2011 vintage.
Thomas Braemore Hunter Valley Cellar Release Semillon 2007, $45 x 2
Time has stopped, heaven and earth have rejoiced, Braemore is impossibly youthful.
Grosset Polish Hill Riesling 2012, $50 x 2
The finest young Australian riesling I can remember.
Penfolds Bin 389 Cabernet Shiraz 2010, $75 x 2
Is 389 Australia's most quintessential wine for the cellar? Absolutely.
Lanson Gold Label Brut Vintage 2002, $85 x 2
Epic vintage and full malic acidity make Lanson the best bargain champagne to age.
Cape Mentelle Margaret River Cabernet Sauvignon 2010, $89 x 2
If you were born in 2010, this is the wine you want for your 21st.
Tyson Stelzer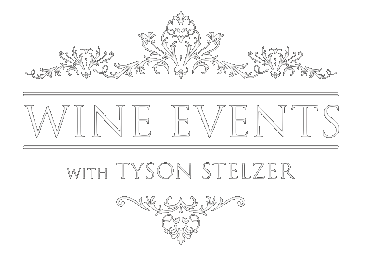 We'd love to add you to our list of friends so you're first to receive updates on all our upcoming dinners, tastings, tours, articles and books.