Champagne labels
Vintage and non-vintage
Champagne's tumultuous weather makes its harvest conditions some of the most erratic in the wine world. The region has developed its style to correct challenging vintages by blending wines from older vintages ('reserve wines') to create non-vintage (NV) blends. Vintage wines are created in smaller volumes and only in the best seasons, though in recent years some houses have exploited the vintage concept to include lesser vintages. A non-vintage wine must be aged a minimum of 15 months and a vintage wine at least three years, though reputable producers always far exceed these requirements.
Sweetness
Champagne is topped up with sweetened wine called 'liqueur d'expédition'. The level of sweetness is called 'dosage' and determines the style of champagne. Most champagne is labeled 'Brut' and contains less than 12g/L of sugar, equivalent to just three-quarters of a teaspoon of sugar in a cup of coffee. Low dosage is currently in vogue, and 'Extra Brut' requires less than 6g/L, and 'Brut nature' or 'Brut Zero' less than 3g/L, since even wines of zero dosage usually have a touch of sweetness remaining from fermentation. Sweet champagnes are less common, with Extra Sec denoting less than 17g/L, Sec less than 32g/L, Demi-Sec less than 50g/L and Doux more than 50g/L.
Growers, Houses and Cooperatives
A tiny code in the fine print of every champagne label provides an insight into the source of its grapes. NM stands for 'Négociant-Manipulant', a champagne producer who purchases grapes and perhaps unfinished wine, and may also include up to 95% estate grown fruit. A grower producer uses at least 95% estate fruit and is denoted RM, 'Récoltant-Manipulant', while a 'Coopérative de Manipulation', CM, denotes a co-op of growers who produce champagne under their own brand. It's misguided to rely too heavily on these designations, since even some artisan growers who purchase fruit from immediate family members are labeled NM.
Premier Cru and Grand Cru
Grand cru is Champagne's highest vineyard classification, reserved for just seventeen of the region's 319 villages. Premier cru, the second highest, is awarded to 41 villages. Unlike Burgundy and Alsace, where vineyards earn credit by their own merit, Champagne applies its classification crudely, with every vineyard within the bounds of a village acquiring the same classification. Such simplification is clearly nonsensical, since the best vineyards in some unclassified villages often outclass the least vineyards even in grand cru villages.
Late disgorged
Champagne builds its complexity, softness and endurance while maturing in bottle on its dead yeast cells ('lees'). The longer this process of 'autolysis' persists the better, improving mouthfeel and longevity, and adding biscuity, bready nuances to the flavour. Before a champagne is marketed, the lees are removed through a process called 'disgorgement,' in which the neck of the bottle is frozen, the cap released and the sediment shot out. Some houses hold back bottles of their vintage cuvées for late disgorgement years or even decades later. Bollinger RD ('recently disgorged'), Dom Pérignon Oenothèque and Veuve Clicquot Cave Privée are glorious examples.
Champagne styles
Blanc de Blancs
Blanc de blancs ('white wine from white grapes') is almost always champagne made from 100% chardonnay, though the traditional white champagne varieties of arbanne, petit meslier, pinot blanc and pinot gris still occasionally appear. Chardonnay is Champagne's most structured, elegant and focused variety and hence blanc de blancs tend to be its most restrained and long-lived wines. Krug Clos du Mesnil, Salon, Taittinger Comtes de Champagne and Pierre Péters Les Chétillons are four of the most celebrated.
Blanc de noirs
Blanc de noirs ('white wine from black grapes') can be made from the dark-skinned pinot noir and pinot meunier because the juice itself is clear. This calls for careful, selective harvesting and immediate, gentle pressing, to avoid staining the juice. For this reason, hand picking and whole bunch pressing are compulsory in Champagne. Pinot noir brings champagne its perfume, body and richness and pinot meunier its plump fruitiness, which make blanc de noirs some of the richest and most powerful wines of the region, led by Krug Clos du Mesnil and Billecart-Salmon Clos Saint-Hilaire.
Rosé
Champagne rosé is currently enjoying an incredible revolution in the US and UK, though its popularity remains inexplicably luke-warm in Australia. Rosé champagne is made in the same manner as white champagne, with colour achieved in one of three ways. Usually, a tiny quantity of pinot noir or pinot meunier made as red wine is blended with white champagne. Alternatively, the free-run juice from just-crushed red grapes may be used to produce finer, paler rosés using the 'saignée method', or a 'limited maceration' of a quick soak on red grape skins may be used to produce darker, heavier rosés.
Zero dosage
The searing levels of acidity inherent in grapes grown in Champagne's bitterly cold climate scream out for a little sweetness to temper their impact, lift aroma and increase longevity. Two centuries ago, champagne was as sweet as dessert wine today, and sweetness has since diminished progressively, with 'zero dosage' all the rage today. As champagne quality has become ever finer in recent decades, a lowering of dosage is to be applauded, but often an Extra Brut dosage of 3-6g/L is more flattering than a searing, flat zero.
Champagne Regions
The Montagne de Reims
The Montagne de Reims is the hub of the Marne, the heart of Champagne, and home to some of Champagne's mightiest vineyards. Flanking the slopes of Champagne's wooded hillock of the same name, and the foothills surrounding the city of Reims itself, the great chalky sites of the Montagne de Reims are home to pinot noir that knows no equal anywhere in Champagne. Substantial plantings of pinot meunier and rising volumes of chardonnay produce fruit of intensity and expression. The Montagne de Reims reaches a crescendo in its thundering grand crus of Bouzy, Ambonnay and Verzenay.
The Côte des Blancs
With dramatic slopes, warmer days and thinner topsoils making Champagne's prized chalk more accessible than anywhere else in the region, the Côte des Blancs produces Champagne's most regular fruit and its most reliable, exhilarating and mineral-infused wines. True to its name, chardonnay comprises the vast majority of these plantings, and holds up unblended as searingly structured and profoundly long-lived blanc de blancs more confidently than anywhere else, especially in the grand cru villages of Cramant, Avize, Oger, Le Mesnil-sur-Oger and the premier cru of Vertus.
The Vallée de la Marne
The south-facing sites toward the eastern end of the Vallée de la Marne rival the great grand crus of the Montagne de Reims, but in its cooler western reaches with more clay soils, neither pinot noir nor chardonnay will ripen at all. This is exclusively the territory of the easier to grow and ripen pinot meunier, which accounts for more than half the plantings along the Marne river. The villages of Aÿ and neighbouring Mareuil-sur-Aÿ are privileged to the best slopes.
Côte des Bar
More than 100 km south-east of the Côte des Blancs, the outpost of 'Aube' (Côte des Bar) is closer to Burgundy than to Reims. Consequently, Pinot noir comprises four-fifths of the region's plantings, producing vigorous and more rustic wines. Previously regarded as a second cousin to the Marne, the Côte des Bar was planted largely during the late 1980s and its vine maturity is only now in step with the rest of the region, explaining a significant rise in quality in recent years, particularly in the villages of Les Riceys, Celles-sur-Ource and Urville.
Champagne restaurants
Restaurant Les Avisés
59 rue de Cramant 51190 Avize, Ph 03 26 57 70 06, www.selosse-lesavises.com
Chef Stéphane Rossillon adds a memorable and personable touch to Champagne dining as he interacts with his guests from his open kitchen while serving everyone the same menu. I ended up on a tour of the kitchen with him on one occasion, the cellar on another, and inspecting the kitchen garden on a third. The set menu changes every day and is always fresh. Anselme Selosse personally assembles an eclectic wine list.
Le Foch
36 Boulevard Marechal Foch 51100 Reims, Ph 03 26 47 48 22, www.lefoch.com
Sheer genius in the kitchen, Le Foch is a grand display of flavours, textures and temperatures that far exceed its reasonable price. Fish is a specialty, but I've been delighted by everything from duck to snails – and a whole Sea Bass cracked out of its clay encasement is a dramatic highlight. The wine list is impressive, with a predictably extensive range of champagnes.
Les Crayères
64 Boulevard Henry Vasnier 51100 Reims, Ph 03 26 24 90 00, www.lescrayeres.com
Les Crayères is the grandest of Champagne's restaurants. After it was completely stripped of its stars some years ago, a replacement of key staff the appointment of young chef Philippe Mille has brought this institution back on form, winning back its second Michelin star last year. Le Jardin Les Crayères is a relaxed and affordable modern brasserie in the grounds, serving a well-balanced mix of classic and contemporary cuisines.
Les Berceaux
100 Rue Chanzy 51100 Reims, Ph 03 26 47 44 36, www.lesberceaux.com
Patrick Michelon's Michelin-starred Les Berceaux is Épernay's finest dining experience, exceptional, sensitive and subtle in every way. If you happen to have the fortune of being in town during truffle season, the truffle and foie gras menu is to die for! Operating from the same kitchen, Bistro Le 7 downstairs is the favourite lunchtime haut of the Épernay wine trade.
Le Grand Cerf
50 Route Nacionale 51, 51500 Montchenot, Ph 03 26 97 60 07, www.le-grand-cerf.fr
On the edge of the Montagne de Reims, The Large Deer is indeed a grand dining experience, fully deserving of its Michelin star. I haven't had a dish here that I can't recommend, although lobster, duck and fish with truffles were particularly memorable. Don't miss the trilogy of entrées.
Australian regions
Tasmania
Australia's most southerly and coolest state is its epicentre of fine fizz, with a climate that creates electric acidity and refined elegance. Tasmania's sparkling winemakers point out that the state enjoys more intense sunlight and more ultraviolet light than Champagne, hence its sparkling wines tend to show more generosity of fruit. Surprisingly, its coolest vineyards are located not in the far south but in the Pipers River region in the island's north-east.
Yarra Valley
Home to some of Australia's most elegant chardonnay and pinot noir, the upper reaches of the Yarra Valley are well suited to producing refreshing sparkling wines. The Yarra's sweeping expanses and hilly pockets make for a diversity of microclimates, soils, aspects and altitudes that present a plethora of opportunities for experimenting with delicate sparkling wines. In the face of global warming, this region is looking toward south-facing slopes ever further uphill for production of sparkling wine base.
Adelaide Hills
High in the hills at Lenswood and in the Piccadilly Valley near Mount Lofty, the Adelaide Hills is home to some of the highest and coolest vineyards in South Australia. First planted to chardonnay and pinot noir by Brian Croser in the late 1970s, the Hills have long been home to the state's most elegant sparkling wines. Interest has been stirred in recent years as a number of small growers have joined the ranks of particularly refined sparkling wine production.
Tumbarumba
Australian sparkling wine has largely followed Champagne's blend of chardonnay, pinot noir and pinot meunier, with Australia's naturally more fruitful styles relying less on the plump pinot meunier grape. The alpine high country of Tumbarumba is planted in vast majority to chardonnay and pinot noir, and most is blended to produce high quality sparkling wines.
High Altitude Victoria
The elegance and acidity of a cool climate are the secret to all great sparkling wines. On the warm continent of Australia, sparkling vineyards need to be far south or high up. Victoria is blessed with elevations ideally suited to sparkling wine production across many regions, and most notably its Alpine Valleys, Macedon, Strathbogies and Pyrenees. Here, small companies and large create some of Australia's most famous sparkling wines. Brown Brothers was a pioneer of Australian cool climate viticulture in the early 1980s when it planted its Whitlands vineyard for sparkling base high in the foothills of the Victorian Alps.
Tyson Stelzer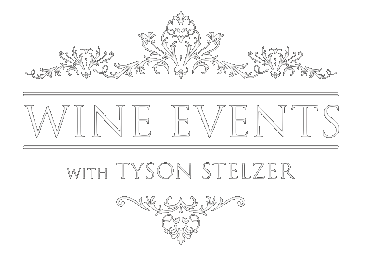 We'd love to add you to our list of friends so you're first to receive updates on all our upcoming dinners, tastings, tours, articles and books.