Drama underwrites the story of Champagne like no other region in the wine world. This place has always been a flashpoint of tension, from the defeat of Attila the Hun in the 5th century, the founding of the Knights Templar in the 12th, the planning of the crusades in the 13th, fighting the Russians in the 19th and bitter conflict in the First and Second World Wars. The fight today is a different one, as vignerons battle earth and sky in the ultimate quest to raise wines in one of the most formidable regions for ripening grapes on the planet.
The drama of Champagne is intensifying. In June 2012, one of the most ferocious hailstorms in the history of Champagne battered the village of Urville, leaving a corridor of destruction in its wake like a typhoon, stripping vines bare of leaves and fruit, decimating more than half the vines of the village in just 15 minutes. A year earlier, I found myself outrunning a freak storm high on the hillside in the grand cru vineyard amphitheatre of Oger. On the eve of vintage, the heavens opened and transformed the narrow cobblestone streets of the village below into gushing, raging torrents, strewing roads with fragments of vineyard clay and chalk. Earlier this year, I was caught again, this time in a midwinter blizzard at –9oC, as a whitewash of snow blasted the vines of Rilly-la-Montagne. Such is the adventure, and such is the menace, of growing grapes in Champagne.
The magic of Champagne is alive in this foreboding place, not in spite of its dismal climate and tough soil, but because of it. If this were some idyllic, fertile, sundrenched haven, grapes would be too rich to produce sparkling wine at all.
In the midst of this tension, a romance unlike any other wine land is awaiting discovery by the eager visitor. It's a romance at odds with everything hopeful marketers might have us believe. The true magic of Champagne is not about glamorous estates, illustrious histories, elaborate packaging, fabricated prestige, stratospheric pricing, flirtations with royalty or sightings with supermodels.
It's a romance that goes beyond the froth and bubble, beyond the atmosphere of ancient chalk cellars and chalk-infused vineyards gracing gentle slopes, beyond even the dignity and determination of the Champenois themselves. The real romance of Champagne is a tough love, a desperate struggle to root vines into stark white stone, to grapple for survival in the most harrowing wine-growing climate on earth, and to transform an insipidly austere and unpalatably acidic juice into the most celebrated beverage in the world. This is the real story of Champagne, and the chance to experience this truth makes a visit to the most overmarketed wine region on the planet one of the most illuminating wine drives you could ever undertake.
It's taken more than a decade of visits for me to get under the surface of this guarded region, and on the eve of the release of the third edition of my Champagne Guide, I'm pleased to share with you all my secrets to make the most of your visit to the homeland of fizz.
Ten tips for visiting champagne houses
Visiting Champagne houses and growers is an altogether different experience to calling on wine estates in Australia.
Always make an appointment at least a few days in advance. You'll always be better looked after if you're expected, and most houses and growers don't accept visitors at all without an appointment.
Book accommodation and top restaurants months in advance during the peak seasons of summer and autumn.
Avoid weekends and public holidays – most estates only receive visitors on work days.
Allow plenty of time for appointments. 2-3 houses or 3-4 growers per day is a full schedule in Champagne.
9am is an early start in Champagne, and many prefer 10am appointments. Avoid 12-2pm, as everyone stops for lunch (as should you). You should have time for two appointments after lunch, and it's often fine to continue a visit into the early evening.
Arrive for appointments on time. The Champenois appreciate punctuality more than Australian estates. Allow time to get through traffic in Reims and Épernay.
Dress up. Visiting a Champagne house is a grand experience, so rise to the occasion. The Champenois dress up and it's respectful to do the same.
Start out in French. Every house and grower I've recommended in the following pages speaks fluent English, but they will always warm to any attempt to speak their language, no matter how dismal your French may be.
Do your research and ask intelligent questions.
Tell them you're Australian. The Champenois love our country.
Where to stay
From the very basic youth hostel in Reims to the splendour of extravagantly luxurious hotels, Champagne offers accommodation at every level. I always stay in a few different locations every visit, to position myself in the heart of Champagne's hotspots.
Hôtel de la Paix (9 rue Buirette 51100 Reims, Ph (33) 3 26 40 04 08, www.bestwestern-lapaix-reims.com, reservation@hotel-lapaix.fr) is my regular haunt in the centre of Reims, recommended by many champagne houses as the best value. With a clean, modern refurb and a very good hot and cold breakfast smorgasbord, this is a comfortable and relaxed abode. It's surrounded by the best shopping in the region, an easy walk to Reims Cathedral and an abundance of great restaurants.
My favourite places to stay are in Champagne's charming little villages, in the B&Bs of wonderfully hospitable local growers. Spacious, refreshingly affordable and an authentic experience of the real Champagne, these leave me with a profound sense of privilege that they would share their historic and characterful homes.
La Chevalée Chambres d'Hôtes et Champagne (53 rue Henri Martin 51160 Hautvillers, Ph (33) 3 26 515 224, www.champagne-fedyk-chambres-hotes-hautvillers.com, fedyk.olivier@orange.fr) offers one of Champagne's most spectacular vistas through the two-foot-thick stone walls of an immaculately restored 1750s stable, perched in the quaint "high village" of Hautvillers. Gracious host Cecile serves a generous cold country breakfast of pastries and bread from the village bakery opposite, a selection of cheeses and sliced meats, fruit, cereal and a vast array of conserves. This is the most central position to base yourself in Champagne, with easy access to Épernay, Reims and the villages of the Vallée de la Marne, Montagne de Reims and Côte des Blancs.
Champagne Baradon-Michaudet (58, Grande Rue 51190 Le Mesnil-sur-Oger, Ph (33) 3 26 571 970, www.champagne-baradon-michaudet.com, info@champagne-baradon-michaudet.com) is the perfect hub from which to explore the Côte des Blancs, positioned in the heart of Champagne's most confident and famous chardonnay village. This delightful champagne grower family hosts the best B&B in the area, offering spacious rooms with an authentic and homely country French vibe.
Hôtel Les Avisés (59 rue de Cramant 51190 Avize, Ph 03 26 57 70 06, www.selosse-lesavises.com) is Champagne's most talked about hotel, not least because it seems an unlikely endeavour for Anselme Selosse, one of the region's most radical, controversial and influential growers. Each of ten rooms in the immaculately restored and luxurious mansion is uniquely and tastefully appointed. The rare chance to meet Anselme and purchase his scarce Jacques Selosse wines are motivation in themselves to stay here and dine at his sensational restaurant, an indulgence in skilfully crafted French cuisine.
Dining in Champagne
Champagne's vibrant dining scene is on the move this year, reenergised by local population growth, thanks to the TGV bringing Paris just 45 minutes from Reims. New bistros and restaurants are popping up, while familiar haunts are reinventing themselves, offering memorable experiences from casual brasserie fare to Michelin-starred decadence.
Champagne serves a number of local specialties, most notably venison, wild boar (local vignerons shoot  12,000 wild boar in the forests of Champagne every year!), rabbit and hare from the Ardennes, and several great cheeses, but the diversity of the region's cuisine is probably best characterised by its skill in plundering and blending the ingredients and cuisines of its surroundings — fitting for a region that made its fame by blending its wines. Nearby Paris and its environs offer a bountiful supply of meat, poultry and vegetables, while exquisite seafood is perhaps the biggest surprise in a region hundreds of kilometres from any ocean. Overnight deliveries from the North Sea keep Champagne continuously stocked with fresh supplies, perfect partners for its wines.
Day 1: The hallowed Crayères of Reims
Getting to Champagne has never been easier. The new supertrain TGV Est service out of Paris will rocket you to Bezannes, five kilometres south of Reims, in 30 minutes flat. It's dirt cheap, even less than fuel and highway tolls. A hire car is mandatory for getting around Champagne, and you can pick one up at Avis at the TGV stop, just be sure to check the open times before you book – they're quite limited.
I always find myself arriving on the weekend or after hours, with no alternative but to drive from Charles-de-Gaulle. It's 140km to Reims, which you'll cover in around an hour-and-a-half on the high-speed A4. Don't attempt this trip without a GPS – there are multiple highway changes to untangle to escape Paris. Before the days of GPS, I was once lost for four hours.
Deep in the silence of the earth under Reims, escape from the rat race of Paris in a guided tour of the fabled "crayères" (chalk mines) of Champagne. None are more celebrated than those of Ruinart (4 Rue des Crayères 51100 Reims, Ph 03 26 77 51 51, www.ruinart.com). Established in 1768, Ruinart is the longest established champagne house of all, claiming pride of position at the top of the hill on Rue des Crayères and possessing the deepest and most spectacular crayères in the region – the only cellars to be classified a national monument. Ruinart was the first to use these enormous caverns to age its champagnes, and the score marks of their third century Roman creators are still visible. A distinguished home for the graceful, chardonnay-focused champagnes of this under-recognised house.
Duck into the centre of Reims, check in at Hôtel de la Paix, then grab a quick lunch at Brasserie du Boulingrin (29-31 rue de Mars 51100 Reims, Ph 03 26 40 96 22, www.boulingrin.fr). This bustling Parisian-style bistro is the go-to lunchtime spot for the Reims champagne houses. With swift service and an always-reliable and affordable menu, it's as comfortable for a noisy family lunch as a business dinner. It's recently reopened with a new chef in new premises. Keep the paper tablecloth a cool souvenir.
Double back along Boulevard Pasteur to Taittinger (9 Place Saint-Nicaise 51100 Reims, Ph 03 26 50 44 39, www.taittinger.com) to discover the new refinement of this fabled house, since a bold and daring buy-back to family ownership by Pierre-Emmanuel Taittinger, making this one of the largest family owned and managed houses of all. A visit to its four kilometres of crayères is eclipsed only by a custom tasting accompanied by a hostess to tell the story of each cuvée, culminating with the legendary Taittinger Comtes de Champagne, three million bottles of which reside in these galleries for more than a decade.
Two of Champagne's most revered restaurants are nearby, making your biggest challenge for the day (after Paris road rage) the choice of which one for dinner. If a modern take on French cuisine is your vibe, Lallement  (40 avenue Paul Vaillant-Couturier 51430 Tinqueux, Ph 03 26 84 64 64, www.asiettechampenoise.com) is the order of the day, with its focus on highlighting fresh ingredients with lively flavours and refreshing balance. The champagne selection is one of the largest in the region, presented in an enormous tome. With two Michelin stars and immaculately choreographed silver service, Arnaud Lallement serves up one of the more progressive of Reims' luxury dining experiences.
Your other candidate is no less than Les Crayères (64 Boulevard Henry Vasnier 51100 Reims, Ph 03 26 24 90 00, www.lescrayeres.com), the grandest of Champagne's restaurants. After being completely stripped of its stars some years ago, a replacement of key staff and the appointment of young chef Philippe Mille have brought this institution back on form, winning back its second Michelin star in 2012. This is classic French cuisine of the highest order (and price). My usual play is to enjoy an apéritif in the magnificence of Les Crayères, then to scuttle off into the grounds for dinner at Le Jardin Les Crayères (7 ave du Géneral Giraud 51100 Reims, Ph 03 26 24 90 90, www.lescrayeres.com). A relaxed and affordable alternative set amidst its own thriving kitchen garden, this modern brasserie features local produce in a well-balanced mix of classic and more contemporary cuisines.  Its keenly priced wine list features great champagnes to be plundered at enticing prices. With most restaurants closed, this is one of the best places to end up if you find yourself famished on a Sunday evening in Reims.
Day 2: Into the depths of Reims
After last night's extravaganza, you need go no further than Hôtel de la Paix's smorgasbord for breakfast, then it's off to Veuve Clicquot (1, place des Droits de l'Homme 51100 Reims, Ph 03 26 89 53 90, www.veuve-clicquot.com, visitscenter@veuve-clicquor.fr), just around the corner from Taittinger and Ruinart. The giant of Reims has grown in both size and quality in recent years, to a dizzying annual production of 18 million bottles. A visit is a juxtaposition of old and new, with Clicquot's reception room in inimitable mango orange livery positioned atop its splendid fourth century crayères. A guided tour cellar visit and tasting are a must, and you can also book an "In the footsteps of Madame Clicquot" tour.
Back to the centre of town for lunch, Stéphanie and Laurent Wantelet have made quite a name since opening the brilliantly affordable Le Pre Champenois (1 rue Jean-Jacques Rousseau 51100 Reims, Ph 03 26 24 27 15, www.leprechampenois.fr). This contemporary and inviting space serves an inventive take on traditional cuisine. The first time I dined here, a memorable three course meal for two and a bottle of Bollinger NV cost no more than the Bollinger would have set me back in London or Australia.
Take a break from the wine tour for an afternoon to explore Reim's most fabled landmark. If Reims' crayères are its most breathtaking sub-terranean attraction, Notre-Dame Cathedral de Reims (Place du Cardinal Luçon, 51100 Reims, Ph 03 26 47 55 34, www.reims-cathedral.culture.fr) is its most spectactular above ground. It was here that the kings of France were crowned. This gothic art masterpiece took more than three centuries to construct, commencing in 1211, recently celebrating its 800th birthday. Leave as much time to admire its exterior as its interior, and walk its full circumference to absorb an army of medieval statues.
It's just a ten minute walk from the Cathedral to Le Foch (37 Boulevard Foch 51100 Reims, Ph 03 26 47 48 22, www.lefoch.com) and the exercise will be in order, with a feast awaiting. Sheer genius in the kitchen, Le Foch is a grand display of flavours, textures and temperatures that far exceed its reasonable price. Fish is a specialty, but I've been delighted by everything from duck to snails. A whole Sea Bass cracked out of its clay encasement is a dramatic highlight. The wine list is impressive, with a predictably extensive range of champagnes.
Day 3: Exploring the Petit Montagne and Vallée de la Marne
Check out of Reims, it's time to explore the engine room of Champagne: its villages and vineyards. Head west out of Reims along the D75 and set your course for the little village of Merfy and the tiny estate of Chartogne-Taillet (3-39 Grande Rue 51220 Merfy, Ph 03 26 03 10 17, www.chartogne-taillet.com, chartogne.taillet@wanadoo.fr). The Chartogne family has been growing grapes on these gentle slopes since the 16th century and remains the only grower to make champagne in the village. Fanatical about viticulture and vinification, young Alexandre Chartogne crafts champagnes of precision, harmony and grace that draw their detail from this unique and historic place.
Follow the D26 from Merfy to Chenay and down to Gueux. This isn't the fastest route to Épernay, but it's a picturesque wiggle through the great villages of the Petit Montagne, the north-western extension of the Montagne de Reims. Take it slow to enjoy panoramic vistas and photogenic vineyards along the way, before you meet the D951 at Montchenot. Head south over the Montagne for lunch in Épernay.
At La Grillade Gourmande (16 rue de Reims 51200 Épernay, Ph 03 26 55 44 22, www.lagrilladegourmande.com), owner and chef Christophe Bernard offers a warm welcome and hearty cuisine. His wood-fired grill is the fully operational centrepiece of the dining room. Once the focus of the menu, it's recently been supplemented with a variety of other French delights. The hulking wine list is a photo album displaying the labels of each bottle.
Sufficiently satiated, take the D3 west out of Épernay and follow the Vallée de la Marne, Champagne's home of pinot meunier. Mid-way along the valley, stop at OEuilly to visit one of the village's most distinguished growers, Tarlant (51480 OEuilly, Ph 03 26 58 30 60, www.tarlant.com, champagne@tarlant.com). The Tarlant family has tended its vines on the southern banks of the Marne since 1687, transformed in recent decades by young Benoît Tarlant, whose lead creation is one of champagne's best brut natures. Book a guided tour and tutored tasting in a spacious room that exemplifies the disproportionate attention paid to its visitors by this little grower.
Cross the river on the D601 out of OEuilly and follow the northern banks of the Marne along the D1 to Dizy. Take your time along the way, venture off the main road and up the paths to the tops of the vineyards for some spectacular photo opportunities.
Dizy (the second best named village in Champagne after Bouzy!) is home to many small houses and growers, and the finest are managed by different branches of the Chiquet family: Jacquesson and Gaston Chiquet (912 Avenue du Général Leclerc 51530 Dizy, Ph 03 26 55 22 02, www.gastonchiquet.com, info@gastonchiquet.com).  The Chiquets were among Champagne's first growers to make their own wine almost a century ago, and today tend well-established vineyards on privileged sites. It's worth a quick visit to meet young Nicolas Chiquet and experience his well-priced champagnes of great purity.
Just a few minutes up the hill, check in for a night or two at La Chevalée Chambres d'Hôtes in Hautvillers, one of Champagne's most historic and characterful villages. Wander the narrow streets and visit the Abbey where Dom Pérignon himself established the principles of sparkling winemaking more than three centuries ago.
It's a quick zip along the D386 into Épernay from Hautvillers for dinner at Michelin-starred Les Berceaux (13 rue des Berceaux, 51200 Épernay, Ph 03 26 55 28 84, www.lesberceaux.com). Patrick Michelon's restaurant is Épernay's finest dining experience, exceptional, sensitive and subtle in every way. If you happen to have the fortune of being in town during truffle season, the truffle and foie gras menu is to die for. Downstairs, Bistro Le 7 (7 rue des Berceaux 51200 Épernay, Ph 03 26 55 28 84, www.lesberceaux.com/bistrot.htm) is a great value alternative. The favourite lunchtime haut of the Épernay wine trade operates from the same kitchen as Le Berceaux. The set menu offers great options and confit duck and fish of the day are highlights. A different champagne is poured each day from magnum.
Day 4: The grand slopes of the Montagne de Reims
Just downhill from Hautvillers, Cumières is one of the Vallée de la Marne's finest premier crus, and Jean-Baptiste Geoffroy (4 Rue Jeanson à Aÿ 51160, Ph 03 26 55 32 31, www.champagne-geoffroy.com) is its finest grower. Outgrowing his family premises, he recently upgraded to an enviable production facility in Aÿ, with a great little tasting room featuring design touches of his wife. His champagnes capture the generosity of pinot noir from some of the warmer sites in the area.
From one of Aÿ's newest names to one of its oldest, just one street away, Gatinois (7 rue Marcel Mailly 51160 Aÿ, Ph 03 26 55 14 26, www.champagne-gatinois.com, contact@champagne-gatinois.com) has farmed grapes in this magnificent grand cru for twelve generations and made its own champagne for so long no one can remember (since at least the mid-1800s). The tasting room is built around a magnificent wine press, still standing where it was constructed five generations ago. These are among the most revered champagnes in this thunderingly powerful village.
Buy a bottle of vintage Gatinois and take a shortcut to Épernay along Route d'Épernay for lunch at La Table Kobus (3 rue Dr Rousseau 51200 Épernay, Ph 03 26 51 53 53, www.latablekobus.com). This is one of Champagne's best value little restaurants, serving impeccably presented and flavoursome cuisine. The second of the three set menus is the pick, and don't miss the duck with a generous serve of truffle risotto during truffle season. This is also one of the few venues in the region that offers BYO, and doesn't charge for the privilege.
Double back through Aÿ and up the hill to Mutigny, stopping at the lookout along the way, for one of the most spectacular vistas in the region. Head back down the hill to Mareuil-sur-Aÿ, cross the river and pull in on the left for the best views across the river of the incredibly steep Clos des Goisses, one of Champagne's most distinctive vineyards.
Follow the D1 to Tours-sur-Marne and up to Bouzy and Ambonnay, two of Champagne's greatest and most powerful pinot noir villages. Paul Déthune (2 rue du Moulin 51150 Ambonnay, Ph 03 26 57 01 88, www.champagne-dethune.com) is one of the longstanding growers, tending vines on the best slopes of Ambonnay since 1610. Stop in for a tasting with Pierre and Sophie, whose small production confidently expresses the luscious power and characterful poise of this fabled village.
The remainder of the afternoon is yours to circumnavigate the Montagne and explore some of Champagne's most famous grand crus. Follow the D26 and venture up the back roads to the top of the vineyards of Trépail, then on to Verzenay and its obscure twin landmarks of lighthouse and windmill. From here to Montchenot, the quaint villages of the northern slopes of the Montagne de Reims call for a slow pace, with camera at the ready.
Land at Le Grand Cerf (50 Route Nacionale 51, 51500 Montchenot, Ph 03 26 97 60 07, www.le-grand-cerf.fr) in time for a dinner that will long be remembered. On the edge of the Montagne de Reims, 'The Large Deer' is indeed a grand dining experience, fully deserving of its Michelin star. I haven't had a dish here that I can't recommend, although lobster, duck and fish with truffles are three particularly memorable highlights. Don't miss the trilogy of entrées.
Day 5: The fabled Côte des Blancs
After last night's feast, you won't need a big lunch today, so pick up lunch supplies at Danis Ova (39 rue St Thibault 51200 Épernay, Ph 03 26 55 29 75, www.boulangerie-danisova.fr). Opposite the market in the middle of Épernay, this boulangerie is my favourite stop for snacks between tastings. While you're here, it's just a minute's walk down the road to one of the best spots in Champagne to find an obscure bottle. The new Le 520 – Champagnes et Vins d'Auteurs (1 avenue Paul Chandon 51200 Épernay, Ph 03 26 54 36 36, www.le520.fr) features one of the most extensive selections of leading and hard-to-find grower champagnes. Stock up on Jacques Selosse, Jérôme Prévost, Eric Rodez, Laherte Frères, Agrapart et Fils and Bérèche et Fils. Pricing is keen and attention to detail is impressive, right down to dummy display bottles.
Take the D951 south out of town and follow the D10 to the village of Cuis. The Côte des Blancs is home to Champagne's finest chardonnay, and the villages you'll explore today are among the most exhilarating in the sparkling world. Keep your camera ready at all times and continue along the D10 to Cramant. Follow Rue des Grappes d'Or and Rue de l'Orme out of town for the best view of Moët's Mont Aigu lodge, then return to Cramant and continue south along the D10 toward Avize. Look back as you leave Cramant for a great photo. If you're in a hurry out of Épernay, instead take the D3 east out of town and the D9 south to Avize.
The champagnes of De Sousa & Fils (12 Place Léon Bourgeois 51190 Avize, Ph 03 26 57 53 29, www.champagnedesousa.com) are a revelation, and a visit to Champagne is not complete without a tasting at the gigantic French oak table at this little estate, followed by a visit to the cellars under the square in the heart of Avize. For the past 25 years, the genius of Erick de Sousa has revitalised this estate using painstaking biodynamic principles.
Next on the D1 is Oger, with spectacular vistas across the village from (sealed) roads through the vineyards clinging to the slopes above. Then on to Le Mesnil-sur-Oger, Champagne's most famous and confident grand cru. Follow the D238 up the hill for the best view of the vineyards, church and village, and climb to the vineyard above Rue de la Côte for a perspective of Krug's famed Clos du Mesnil, or wander through the reserve at 8 Rue Pasteur for a closer look. There are plenty of great spots along the way for a Danis Ova picnic.
Pierre Péters (26 rue des Lombards 51190 Le Mesnil-sur-Oger, Ph 03 26 57 50 32, www.champagne-peters.com) captures the inimitable salt mineral signature of Le Mesnil-sur-Oger more articulately than any other grower in the village. Stop here to taste these thrilling blanc de blancs and meet the young Rodolphe Péters, who lavishes his vineyards with some of the most attentive care in all of Champagne.
On the D10 again and the next stop is the premier cru of Vertus. Covering the second-largest area of any village in Champagne, the vineyards of Vertus vary greatly, with the finest mid-slopes on the northern side rivalling the neighbouring grand cru of Le Mesnil-sur-Oger. Larmandier-Bernier (19 Avenue du Général de Gaulle 51130 Vertus, Ph 03 26 52 13 24, www.larmandier.fr) is privileged to substantial holdings here, and manages its old vines with a sensitive biodynamic regime. Pierre or Sophie Larmandier will welcome you in person and introduce you to some of the finest cuvées from this under-rated village.
Your final dinner destination has been host to some of the most memorable and personable dining experiences I've enjoyed in Champagne. At Restaurant Les Avisés (59 rue de Cramant 51190 Avize, Ph 03 26 57 70 06, www.selosse-lesavises.com), chef Stéphane Rossillon interacts with his guests from his open kitchen while serving everyone a set menu displayed on a chalkboard. Dishes change every day, are always fresh and locals tell me he's never repeated a dish twice. I ended up on a tour of the kitchen, shaving prosciutto with Rossillon on one occasion, touring the cellar on another, and inspecting the kitchen garden on a third. Anselme Selosse personally assembles an eclectic wine list.
Champagne Christmas Buying Guide
The Best Champagnes Under $60
Camille Savès Carte Blanche Brut NV, $50
An intense pinot-focused blend from the powerful grand cru village of Bouzy, electrified by tightly honed malic acidity. One of the finest bargains of the year.
Lanson Rose Label Brut Rosé NV, $60
Ignore the strawberry-mousse coloured livery and teeny price, this is a beautifully crafted rosé of purity and subtlety, sustained by the tang of malic acidity.
Lenoble Cuvée Intense NV, $60
Led by a two-fifths share of chardonnay from the grand cru of Chouilly, this is a blend that declares its noble fruit sources and impeccable craftsmanship.
Philipponnat Royale Réserve Brut NV, $60
The ripe house style of Philipponnat and the generosity of Mareuil-sur-Aÿ pinot are pulled into tight focus by the refreshing balance of the 2008 base vintage.
Tarlant Zero Brut Nature NV, $60
Benoît Tarlant has honed every stage of viticulture and production in order to create one of champagne's most balanced, accurate and pure brut natures.
The Best Champagnes Under $100
André Clouet Silver Brut Nature NV, $70
Such are the depth and complexity of Jean-François Clouet's estate vine pinot noir from the thundering grand crus of Bouzy and Ambonnay that he has no need for any sweetness.
Billecart-Salmon Brut Réserve NV, $90
The ultra-precise regime of Billecart nurtures one of the most delicate, graceful and effortless NVs, built around pinot meunier and impressive levels of reserve wines.
Eric Rodez Cuvée Millésime 2004, $90
An articulate expression of the magnificent grand cru of Ambonnay, crafted by the mayor of the village himself. Breathtaking mineral expression confirms a diligent biodynamic regime.
Jacquesson Cuvée No 736 Extra Brut NV, $95
A radical slashing of 80% of purchased fruit coincided with the vintage of the decade in 2008, conspiring to create one of Champagne's finest entry NVs.
Bollinger Special Cuvée Brut NV, $100
The resonant depth and triumphant complexity of the most powerful of the entry NVs are toned by pristine high notes and a masterful crescendo of fine, fresh acidity.
The Best Prestige Champagnes
Billecart-Salmon Cuvée Nicolas François Billecart 2002, $190
The greatness of Billecart is proclaimed not by impact or power, but by slowly rising complexity and profound chalk mineral presence. The new NFB is the finest since 1996.
Dom Pérignon Oenothèque 1996, $620
A perfect 100/100 this year, even fresher than last year, with more energy, drive and acid tension than any other champagne of this age.
Billecart-Salmon Le Clos Saint-Hilaire 1998, $800
King of blanc de noirs, alongside Krug Clos d'Ambonnay, a towering masterpiece of profound mineral clarity and unfathomable complexity. A perfect score on every tasting.
Krug Clos du Mesnil 2000, $1950
Champagne's most famous vineyard lives up to expectation again, with earth-shaking mineral expression and a shining sabre of acidity of razor precision.
Krug Clos d'Ambonnay 1998, $3000
The most expensive and scarce champagne of all, a wine of shocking freshness, voluminous opulence, enthralling complexity and breathtaking persistence.
The Best Blanc de Blancs Champagnes
Pierre Gimonnet & Fils Special Club Blanc de Blancs 2005, $90
Ignore the price, Gimonnet's top wine is every bit a prestige cuvée, and one of the most pure and graceful expressions of a challenging and powerful vintage.
De Sousa Cuvée des Caudalies Blanc de Blancs Grand Cru NV, $135
Astounding purity for an oak-fermented blend of 12 vintages back to 1995, with one of the most profoundly deep-set, salty chalk mineral textures in Champagne.
Pierre Péters Cuvée Spéciale Blanc de Blancs Les Chétillons 2004, $150
Les Chétillons is the Le Montrachet of Le Mesnil, articulating its mineral chalk with profound clarity. The 2004 is transfixed in time like an ice man and will live forever.
Billecart-Salmon Blanc de Blancs Brut 1999, $235
Uncoiling with astounding conviction, revealing a magnificence and beguiling transparency, evidence that Billecart is a master of more than just pinot.
Taittinger Comtes de Champagne Blanc de Blancs 2004, $320
Comtes is a revelation of intricately spun mineral presence that bores to the very core of the finest chalkfields of the Côte des Blancs, blessing it with silky softness and crystalline tension.
The Best Rosé Champagnes
Bollinger Rosé Brut NV, $135
Testimony to the power of just 5% red wine in transforming Bollinger Spécial Cuvée, capturing the expansive volume of Bollinger with impeccable freshness.
Louis Roederer Brut Rosé 2008, $135
Champagne's finest vintage since 1996 snaps Roederer Rosé into a high-tensile style of vivid definition, elegant focus and delicate seamlessness.
Larmandier-Bernier Rosé de Saignée Premier Cru Extra Brut NV, $145
A paradox of the highest order, pinot noir from an elegant Côte des Blancs site that lands somewhere between a graceful champagne and an expressive red cherry Burgundy.
Paul Bara Special Club Rosé 2006, $215
A case study in graceful strength, Chantale Bara has effortlessly tamed Bouzy's extravagant fervour, contrasting intensity and elegance to create a feisty enchantress.
Billecart-Salmon Cuvée Elisabeth Salmon Brut Rosé 2002, $280
Exemplifying the tightrope balance of long-aged rosé, Billecart has simultaneously captured euphoric freshness, refined elegance and ethereal complexity.
Tyson Stelzer is the author of The Champagne Guide 2014-2015, released in November 2013.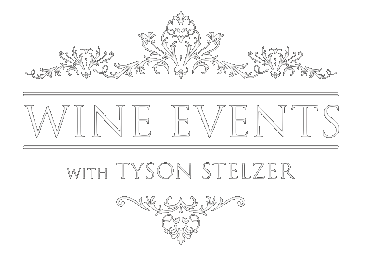 We'd love to add you to our list of friends so you're first to receive updates on all our upcoming dinners, tastings, tours, articles and books.