De Bortoli Producer Profile
An expansion into cool regions and a change of focus into the premium wine sector have revitalised Australia's second-largest family-owned winery. Tyson Stelzer discovers the new De Bortoli.
"Premiumisation" is the buzzword of modern Australian wine: out with the commodity wines of warm, broadacre inland zones, in with cool regions and premium wines. The De Bortoli family was a generation ahead of its time, initiating this trend right back in 1987. The brand was a household name in cask wines and bottom-shelf quaffers at the time. Today, it ranks alongside the most exciting estates in the Yarra Valley. De Bortoli is a showcase for transformation of a wine brand, not only in establishing a widely celebrated premium tier and reinventing its own budget wines, but in inspiring a whole new generation of boutique estates.
"We'd gone as far as we could with producing inexpensive wines in the Riverina, so my parents set about finding a site in a cooler region," recalls Leanne De Bortoli, who has managed the De Bortoli Yarra Valley facility with her winemaker husband Steve Webber since it was established in 1989. "As a bulk, inexpensive winery from Griffith, we had problems in the early days because people wouldn't even contemplate looking at our wines. But now the perspective has changed and 25-30 year old drinkers in Melbourne ask us when we bought the property in Griffith!"
There's some irony in this, because it was a Riverina wine that first prompted De Bortoli's move into the premium wine sector. The company's famous and evocatively named "Noble One" botrytis dessert wine was created by Leanne's brother, Darren De Bortoli, in 1982. "Noble One has been a very important part of our journey as a company – it was the genesis for the company to move into the Yarra Valley and then our later expansion into the King Valley and the Hunter Valley," says Darren, who is now the longest-serving managing director among Australia's top ten wineries.
"Setting up a vineyard in the King Valley in 1998 has helped round out our portfolio of wines in an up-and-coming region noted for its Italian style wines," says Leanne. Smaller holdings in the Hunter Valley purchased in 2002 maintain a focus on the region's most important varieties shiraz and semillon, showcasing mature vines, some more than 40 years of age.
Darren and Leanne share an enterprising spirit with their brothers Kevin, who manages the company's vineyards, and Victor, who oversees exports. It's a trait the four inherited from their grandfather, Vittorio, and father, Deen. When Vittorio arrived in Griffith after escaping the ravages of World War I in Italy in 1924, with little more than his clothes, he set up a makeshift abode under a water tank. His industrious Italian resolve saw his business survive the depression and World War II, despite a brief imprisoning for selling wine above his quota. A humble beginning for a company now a household name around the globe.
In a market focused primarily on fortified wines, De Bortoli was one of the first companies to lead Australia into dry table wines, thriving in the boom of the 1960s and 1970s.  "By the 1960s my father Deen had taken over the running of the company, and he was very adventurous and pioneering and led a significant revitalisation of the company," says Darren.
Deen's innovation in embracing technology and introducing new wine styles and viticultural practices has been carried on by his children as they have led the company into the premium wine market, but the real catalyst for change came from ex-Lindemans winemaker Steve Webber, who married Leanne in 1989. For the first decade he simply carried on making wines, as he always had, with a "show focus".
In 1998 Steve Webber had an epiphany which would prove to revitalise the whole company. "Leanne got a bout of cancer and we wondered what life and wine were about," he says. This prompted a move away from chemicals, toward organic and biological produce, encouraging similar philosophies in the vineyard. Blocks were evaluated to identify A-grade sites, soil health became a priority, vineyard practices were changed to favour biological approaches, sites were ripped out and replanted, harvest dates were brought forward, old barrels were favoured to new, and back labels were rewritten: "Winemaking: It's harder to do nothing".
De Bortoli's Yarra Valley estate is now believed to be the largest in Australia practicing biological viticulture using mulching, compost tea, mechanical weed removal and cover crops. It purposely falls short of strict organics or biodynamics, over concerns that the natural fungicides of copper and sulphur are detrimental to soil health. The company has used its Yarra Valley vineyards to establish a farming model now rolling out across its sites, with selected Riverina and all King Valley and Hunter Valley vineyards expected to be converted to biological farming within five years. "We're working very hard on the health of our soils and our vineyards, and that's a very important thing for us to pass on to the next generation," says Steve.
Healthier vineyards have produced better quality fruit, prompting a radical change in winemaking philosophy away from fruit-driven styles, toward more textural wines with a strong sense of place. It was while exploring France that Steve and Leanne came to the realisation that fine wine was made by understanding the land. "We realised we didn't have an amazing understanding of what fine wine was," he admits. "We discovered an interesting plethora of wine and for the first time we realised what wine was all about. That was a revolution! We did a lot of soul searching in what fine wine was and what the Yarra could do." This led to a new mantra of "detail, texture, minerality, charm and interest."
A trip to Sardinia inspired a new blend of pinot grigio and Vermentino, while a week in Bandol precipitated a more pale and textural rosé. "More and more people want to know where things come from and want to associate a region with a particular style of wine," he says. This prompted a recent shift of De Bortoli's entry-level Windy Peak range to single region wines, representing one of Australia's best value brands. "If I can buy a delicious wine for £10 I can afford to buy a carton!" rejoices Steve, who admits three bottles of cheap Chianti are 'hoovered' with pizza or pasta at his place. "We've got to do more of that! Delicious, medium bodied, slightly savoury – giddy up! It's not posh! The Italians know something we don't sometimes!" It's this attitude that has enabled him to increase production from the Yarra Valley from 2,600 cases to more than 400,000 in two decades.
The mother ship has taken note, and its inexpensive Griffith wines have followed a trajectory toward refinement, with texture and elegance prized over fruit character. A venture into new varieties to the region has seen success with verdelho, petit verdot and durif.
De Bortoli's Yarra Valley winemaking team dreams up new wines by lining up international benchmarks every Friday afternoon. It's a feast of inspiration for any palate, and over the years De Bortoli has become a veritable hotbed for breeding some of the Yarra's finest young winemakers. Bill Downie, Dave Bicknell, Timo Mayer, Paul Bridgeman, Mark O'Callaghan and Luke Lambert are some who have gone on to do great things with their own brands. The influence of De Bortoli has been infectious like no other in one of Australia's most progressive wine regions.
It's a credit to the De Bortoli's enthusiastic generosity of spirit in sharing food and wine, a trait they inherit from their ancestors. "My grandfather had fruit trees on the property, pigeons and chickens, and it was very much the Italian lifestyle," says Leanne. Steve Webber fits right in. "I'm never very far from a glass of wine!" he grins. "We enjoy food – when there is a crisis or a celebration, Italians eat their way out of it!"
De Bortoli has had much to celebrate in its 85 year history, cemented by an enterprising Italian spirit and hard-working resolve. Never has it had more to celebrate than today, testimony to a transformation into a premium wine brand on a scale unprecedented in modern Australia.
Tyson Stelzer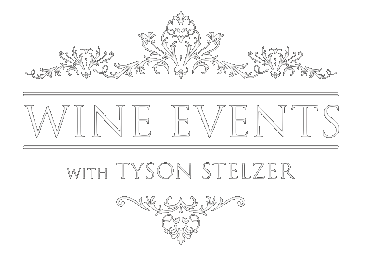 We'd love to add you to our list of friends so you're first to receive updates on all our upcoming dinners, tastings, tours, articles and books.