Blended reds create quite a stir.
When a little Hunter Valley estate launched a new blend this month, no one expected it to rouse such controversy. "You'll confuse the message!" accused one critic. "People won't understand the concept."
Lake's Folly has bottled just two wines exclusively from its legendary little Hunter Valley vineyard for precisely fifty years, and the concept of blending this fruit with material from somewhere else is more than a little contentious. And not just anywhere else, from as far as it could possibly come in Australia.
"I've been in awe of some great parcels of Margaret River cabernet and Perth Hills shiraz for years, and I've imagined the complexity and tannin balance I could achieve by blending these with our Hunter cabernet, shiraz, petit verdot and merlot," defends winemaker Rodney Kempe.
The result is just 300 cases of the appropriately named Lake's Folly 3 Estates 2011, perhaps the first ever Hunter Valley Western Australia blend, a wine that somehow achieves a synergy greater than each of its parts.
In these days when single vineyards are prized, regionality is celebrated and many regions are scurrying to draw lines in their precious dirt to define ever-smaller subregions, the blend is too often castigated as a less authentic expression of place.
When St Hallett first created its Old Block Shiraz in the early 1980s, it quickly discovered that its single 1912 Barossa Valley vineyard could not keep up with demand. In 1983, it was decided to blend with a neighbouring vineyard of the same age. Old Block has since become a celebration of dozens of old blocks spanning the length and breadth of the Barossa. "We're often asked when we will make a flagship single vineyard wine, but our philosophy is to create a blend that encapsulates the region and its heritage of farming and winemaking," maintains winemaker Toby Barlow.
It's the age-old Henschke Hill of Grace versus Penfolds Grange debate – is Australia's most famous single vineyard wine inherently superior to its icon blend? And, by default, are all small family estates therefore somehow more authentic than the big players? It surprised me how vocal this debate became this year.
The recent release of Penfolds Grange 2008 flared opinions, and a number of wine critics prepared to publically praise the wine were publicly accused of "obsequious drivel", "outrageous scores", "gushing commentary", running "ads", taking "payouts" from Penfolds, one even of being a "whore." Emotions run high, and biases against big blends and large company wines run surprisingly deep.
Single vineyards and tiny estates offer something unique, an inimitable character of a single place. Some would have us believe that any form of blending undermines this authenticity. The hand of man over the pure expression of nature, if you like.
The truth is never quite so simple. Even most single vineyard wines are blends, a selection of different parts of the same site, sometimes a blend of more than one variety, often harvested at different times. Sometimes even a single variety is fermented in different ways prior to blending.
The opportunity to blend from multiple vineyards or more than one variety affords an advantage no single site can match. A skilful blender is capable of assembling a whole greater than the sum of its individual sites, and of selecting components to cover any deficiencies in a season, variety or region.
Penfolds Grange 2008 is a striking example. In a vintage plagued by heatwave and stress, stringent vineyard selection and careful blending of shiraz and cabernet from three regions created a wine that reflects nothing of the strain of the season.
Such blending is part of Australia's winemaking DNA. Shiraz and cabernet have been blended here since the late 1800s. Max Schubert, the creator of Grange himself, named 1962 Penfolds Bin 60A the greatest wine of his illustrious career. A blend of Coonawarra cabernet and Barossa shiraz, this is now Penfolds' most successful show wine of all time, and has on countless occasions over a half-century been heralded as the greatest Australian red wine ever made.
Perhaps the debate of blend versus single vineyard is the wrong question? I enjoy the energy of a pulsating stadium of Coldplay proportions and I equally adore the intimacy of a little atmospheric local jazz club. It would do both an injustice to suggest that one is somehow a more authentic experience. The musical world is a richer place for the coexistence of both. And so, too, the wine world for its tiny Lake's Folly single vineyards and enormous Penfolds blends.
Yalumba
The Scribbler Barossa Cabernet Shiraz 2010, $23
Cabernet shiraz is the duo behind many of the most reliable bargain blends on the shelves. With refreshingly low alcohol, The Scribbler is led by crunchy cabernet fruit, making for one of the Barossa's most balanced blends.
Lakes Folly
3 Estates 2011, $55
Cabernet, shiraz and friends unite from Australia's far-flung extremes in an intricately woven whole of elegant calm and seamless harmony. Enticing violet fragrance and blackcurrant fruit are supported by a confident structure that guarantees great potential.
St Hallett
Old Block Barossa Shiraz 2010, $100
A blend of a pool of vineyards dating from 1870, this should be named "Old Blocks." Its many Barossa floor sites build wonderful complexity of sour cherry, berry compote, stewed plum and liquorice character, while cooler Eden Valley vineyards contribute hints of pepper.
Penfolds
Grange 2008, $785
2008 epitomises the modern face of Grange, upholding the monumental intensity of this label and overlaying it with a newfound precision of black fruits, perfectly laid out in intricate detail. Farewell, blockbuster days, welcome to an enticing era of refinement, purity and authenticity.
Tyson Stelzer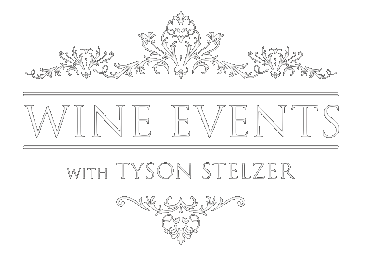 We'd love to add you to our list of friends so you're first to receive updates on all our upcoming dinners, tastings, tours, articles and books.