Backyards, BBQs and Booze
This article first appeared in Style Magazine, September 2007
Tyson Stelzer
Spring is here, and with it a whole new season of outdoor entertaining. Tyson Stelzer lines up the perfect tipple to enjoy on the deck or around the BBQ.
The Great Aussie Barbie is an institution, always verging on the explosive, with a panoply of flavours from charcoal sausages to spicy marinades and all variety of salad combinations.
Any wine risking its existence in this haphazard picture had better be up to the flavour challenge! The solution is to reach for assertive, juicy, fruit-driven wines, and the good news is that Australia makes the best examples in the world.
Aussie wines are dubbed "sunshine in a bottle" overseas, thanks to our famous, fruit-driven styles. While the French might look down their noses at us, the truth remains that they simply can't make wines like this. And in the sub-$15 stakes, neither can any other country.
Good value gluggers are the order of the day for your BBQ, and if you don't want to spend up on your unworthy friends, there is plenty of room for creativity around $10.
When you're tossing some prawns or calamari on the barbie, pull out a juicy Riesling, Sauvignon Blanc, Semillon or Chenin Blanc. For richer white meats like whole fish, chicken or white meat kebabs, step up to an unwooded or lightly oaked Chardonnay.
When it's time to turn up the heat and put on a display of groaning red-blooded meat tending toward charcoal, give red wines a chance to strut their stuff. The rules are the same: juicy, fruit-driven and inexpensive. Reach for Shiraz, Grenache, Cabernet or Merlot. Some of the most juicy quaffers are blends of two or more varieties. Look out for Shiraz Cabernet, Shiraz Grenache, Shiraz Viognier and Cabernet Merlot. Zinfandel, Petit Verdot, Durif and other funky varieties can also do their debut on the BBQ stage without any sideways glances.
The best value brands under $15 to hunt down this year are De Bortoli (Windy Peak and Gulf Station), McPherson, Peter Lehmann, Jacob's Creek, Banrock Station, Hanwood, Yalumba and Oxford Landing.
As the weather warms up, it's time to start chilling your wines again, and for outdoor entertaining it's worth cooling both whites and reds for maximum effect. Pull whites out of the fridge half an hour before you serve them, and put reds in the fridge for half an hour to freshen them up.
Now get out there and enjoy the sunshine!
Tyson's Picks
Jacob's Creek Cabernet Merlot 2004 ($9.50)
This is the best sub-$10 red that this company has made in years. Cabernet isn't selling at the moment, so some of Orlando's better fruit makes it down the ladder and into JC. The result is a blackcurrant and mulberry sensation that is set to ignite its own Cabernet revival! (Widely available)
Peter Lehmann Chenin Blanc 2006 ($11)
This is the best vintage ever of this multi-talented crowd-pleaser from the masters of Barossa Rouge. It's fresh, lively and tropical in flavour and will happily sidle up alongside anything but red meat.
(Dan Murphy's, Drinx, McGuires)
Penfolds Koonunga Hill Shiraz Cabernet 2004 ($14)
Penfolds leads the world in the Shiraz Cabernet race, and it shows the same care and attention in this wine as it does in its Bin Series and uber-cuvées. 2004 is the best Koonunga Hill since 1998. Treat it with respect, give it a decant and it will not let you down. (Widely available)
Hardys Oomoo Grenache Shiraz Mourvèdre 2005 ($15)
This is a classic wine, but the secret to really perking it up is to cool it down a few degrees. Then you'll discover Grenache pipesmoke nuances backed up by dark berry Shiraz and earthy Mourvèdre. This is the ultimate BBQ red! (BWS, Drinx, McGuires)
Chapel Hill Unwooded Chardonnay 2006 ($17)
This is a Chardonnay with a split personality, at one moment frolicking precociously around your garden party and the next putting on its best manners at the dinner table. Let this perky thing loose on your guests wherever and whenever you please. (Widey available)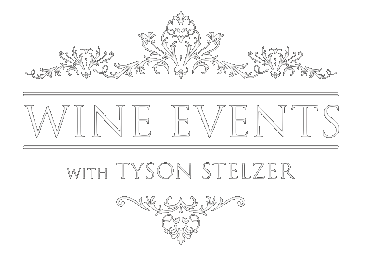 We'd love to add you to our list of friends so you're first to receive updates on all our upcoming dinners, tastings, tours, articles and books.