Any attempt to establish a rigorous, internally regulated system of endorsement of best practice is invariably a convoluted process for any wine region. Satisfying a diverse collection of stakeholders and agendas is always a delicate political process. Marlborough made a concerted attempt at setting up its own Wine Assurance Mark a few years ago, but discussions broke down around the question of minimum yield, and the whole thing never got off the ground.
Against this background, a recent initiative by the Barossa is not just ambitious but downright daring. It's called the Barossa Trust Mark and it takes regional endorsement to a whole new level. This logo acknowledges best practice not just for wine but for food products and tourism experiences, too, making this not only an Australian first but probably a world first.
It's ambitious in scope as well, encompassing criteria of not only regional origin and environmental responsibility but also of proven quality, integrity of purpose and commitment to the community. The aim is to provide consumers with an immediate assurance of not just place, but also of method and purpose.
It was two years ago at a discussion of the Barossa brand story that consultant Paul Henry (Wine Hero) first raised the idea of a concept that transcended trademarks, appellations and geographic indicators, embracing wine culture, food culture and tourism culture.
After two years of concentrated collaboration between the Barossa Grape and Wine Association, Food Barossa and Tourism Barossa, The Barossa Trust Mark was launched in September. "To me the Barossa Trust Mark is not just about ascribing where you are but who you are, what you do and why and how you do it," said Henry at the launch. "It's more than just a statement of origin, it's a statement of integrity, ambition, origin, environment, community and purpose."
The ambition is greater than the Barossa, according to Minister Gail Gago, who launched the Mark. "We hope to use what the Barossa has done as a framework for other regions in collaboration and in establishing their products as flagships of integrity and trust," she said.
This comes at a key time for the Barossa, as companies like Jacob's Creek work to regionalise more of their portfolio, at the same time as Angus Park moves its operations out of the Barossa altogether. The Barossa does well to distinguish that which is truly Barossa, and The Barossa Trust Mark is a move in this direction.
The age-old challenge with any such endorsement is how high to set the bar. Too low, every child wins a prize, and the whole thing lacks credibility. Too rigorous and it becomes exclusive, elitist and largely irrelevant to the majority.
The challenge ahead for the Barossa lies in the detail, which remains under negotiation. The draft criteria for endorsement of a wine require that it is:
made by a company that has been Barossa-based for at least 10 years,
produced from 100% Barossa-grown fruit for at least the past 7 years,
recognised as a wine of quality by third-party endorsement,
made by a company that demonstrates a commitment to supporting its growers and employees and the regional wine, food and tourism industries of the region,
made by a company that has made a long-term, demonstrable commitment to the Barossa community, and
made by a company that shows a commitment to the environment.
While qualifying standards under each of these criteria are yet to be determined, applicants are called upon to demonstrate ways in which they satisfy each in a written application. These will be assessed by a locally-appointed adjudication panel, said to be made up of strong individuals well familiar with handling regional politics.
An appeal process will be established for those who are knocked back, as well as a dispute process to encourage community accountability. Paul Henry describes it as "a call to raising the bar," in which the aspiration is more important than achievement.  "A failure to be granted a licence will come with a commitment from the committee to support the applicant to meet the mark," he said.
The licence to display The Barossa Trust Mark will be granted on a twelve month cycle and requires annual renewal. The draft proposal specifies a $500 licence fee per product per annum for businesses under $500,000 annual turnover and $1,000 for those over. The risk here is that such fees may make the whole concept inaccessible for small producers. For example, under this proposal, Lyndoch grower Dutschke would be up for $15,000 every year to have his 15 wines endorsed. This may well be prohibitive for a business of this size, and it would diminish the gravitas of The Barossa Trust Mark if some of its flagship producers were precluded on this basis. The committee is conscious of this concern and is considering fee scales that are accessible to Barossa businesses of all sizes.
Details aside, the Barossa is to be credited for setting a precedent with endorsement of this kind. In concluding his comments at the launch of the Barossa Trust Mark, Paul Henry choked up as he paid tribute to Peter and Margaret Lehmann. "There is a methodology of doing business in the Barossa, embodied by Peter and Margaret, not about making a contract, but about a handshake that says, 'My word is my bond'. I think the Trust Mark and the idea of a promise kept is a profound and simple truth that will help the Barossa realise all the commercial challenges it faces; but first and foremost it will help to cement this community and its people, because its people are its brand. This is the purpose of the Trust Mark."
Tyson Stelzer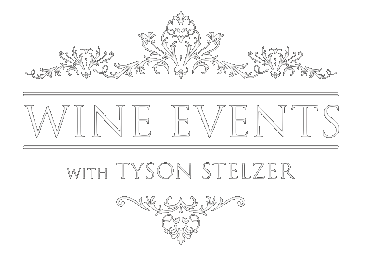 We'd love to add you to our list of friends so you're first to receive updates on all our upcoming dinners, tastings, tours, articles and books.