This article first appeared in Style Magazine, March 2008
Tyson Stelzer
Are you being ripped off every time you pop into your local for a bottle of wine? Tyson Stelzer gives wine shops a grilling and discovers how to avoid paying too much.
Here's the scenario: Your dinner party guests are arriving in a few hours and you've only got time for one stop at a local bottle-o to line up the night's drinking. The brief is simple: Six bottles of wine that you'd be proud to serve to anyone – at the lowest possible price.
You'll want to get things started with a bottle of bubbles, closely followed by a zesty Sauvignon. A Chardonnay for entrée, a light red (Pinot or Rosé) between courses and then a Shiraz and a Cabernet with main course.
To save you shopping around I set out, list in hand, to hunt down the bargains. Our scenario doesn't allow time for a trip to the independent stores near the city, so we'll stick with suburban chain stores.
Chances are you'll have a Liquorland and a BWS nearby. I had no trouble finding a great bottle of almost every wine on my list at my local Liquorland without spending more than $12. The problem came with Sauvignon. There wasn't anything under $15 that I'd be caught dead with in public, so I substituted a bottle of Peter Lehmann Barossa Semillon at $12.49 instead. All up my bill came to $67.44 and they gave me a discount voucher for $10 off my next purchase.
I figured I could do better, so I rocked over to BWS. The range was tiny because it was only a drive-through store, so I did just that and found another store! It was closed for the day and I was starting to get impatient. Third time lucky! This time it was open and had a sign out for 10 percent off any six bottles. Yes! All was going swimmingly until I got stuck in the light red section and ended up shelling out $14.84 for a Windy Peak Pinot Noir. After the discount, I spent a total of $69.24.
I had to drive a lot further to find a Vintage Cellars store, but it was worth the trip when I pulled in and saw "20 percent off 6 bottles" on a big chalk sign. My excitement was short-lived because it proved to be a tough job to find much under $15 that I'd be prepared to pour down the throats of my nearest and dearest. Even after the discount, the bill was the most expensive at $70.91.
Time to hit the big "barn" stores. First Choice only offered 10 percent off dozen buys, which wasn't much help to me. Good news, though – the shelf prices were brilliant and the range was the most extensive yet. My bill came to $46.34. Now that's more like it!
It took me a little longer to assemble my stash at Dan Murphy's because the wines were haphazardly arranged alphabetically rather than in neat varietal sections like First Choice. Dan's offered 10 percent off 6 bottles, which brought my bill down to a brilliant $43.95. First Choice would match Dan's prices.
You'll find the list of the wines I took home in my picks this month. The prices listed are per bottle (without six bottle discounts). I was appalled to find some stores charging almost twice as much as others!
Tyson's Picks
Wolf Blass Red Label Chardonnay Pinot Noir
Cheapest: Dan Murphy's $7.84 (www.danmurphys.com.au)
Dearest: BWS $13.99 (www.beerwinespirits.com.au)
Yalumba Oxford Landing Sauvignon Blanc 2007
Cheapest: Dan Murphy's $6.15
Dearest: First Choice $6.99 (www.1stchoice.com.au)
Hardys Nottage Hill Chardonnay 2007
Cheapest: First Choice $5.84
Dearest: Liquorland $10.99 (www.liquorland.com.au)
Windy Peak Pinot Noir 2007
Cheapest: First Choice $9.84
Dearest: BWS $16.49
Jacob's Creek Shiraz Cabernet 2005
Cheapest: Dan Murphys $7.99
Dearest: Liquorland $10.99
McWilliams Hanwood Estate Cabernet Sauvignon 2005
Cheapest: First Choice $7.84
Dearest: BWS $12.49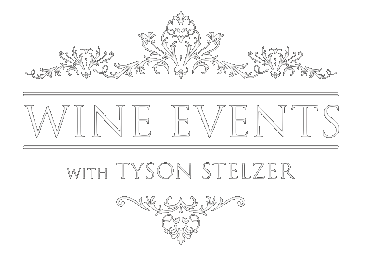 We'd love to add you to our list of friends so you're first to receive updates on all our upcoming dinners, tastings, tours, articles and books.