This article first appeared in James Halliday's Wine Companion, 2012
Tyson Stelzer
Australia's love affair with shiraz began 180 years ago and remains as impassioned as ever. Our
favourite grape has never looked more refined.
When James Busby first brought cuttings of a grape variety named 'scyras' to the great south land
in 1832, he was defining the fortunes of a wine country beyond his wildest imagination. So rapidly
did it flourish in the young colony of New South Wales that it quickly spread across the nation. In the
years to come, 'scyras' evolved to become 'syrah' in French, and in Aussie slang, 'shiraz.'
No grape has been more successful in Australia. Shiraz is responsible for the majority of our most
revered and most expensive wines, from Grange, most Penfolds Special Bins and Hill of Grace to
the cult sensations of the 1990s. Early in that decade, it was shiraz that put Australia on the radars
of both international wine collectors and eager consumers everywhere. Today, Australia produces
almost as much shiraz as every other red grape variety put together. If there's one grape that
deserves a place on our coat of arms, it's got to be shiraz.
Shiraz is the wine for the people. Of all the sub-$20 wines I've recommended in the past year, more
are shiraz than any other variety. Moreover, the diversity is astounding, with sub-$20 stunners in my
list hailing from some seventeen regions across four states. No other variety, red or white, can do
that.
At the top end, Australia has won regard not just because it makes great shiraz but because no other
country has produced anything quite like it. Name any Australian pinot noir and there is always a
Grand Cru French Burgundy that could eclipse it. Australia makes world class cabernet sauvignon but
not yet the equal of First Growth Bordeaux, ever finer chardonnay, but not Burgundy, refined fizz,
but not Champagne. Shiraz is Australia's flagship that stands proud among the great wines of the
world.
The traditional home of shiraz is the Rhône Valley of southern France, where it basks in the warm
climate it needs to fully ripen. Legend has it that shiraz was first brought here during the 13 th century
crusades, smuggled home by a French knight who discovered it near the city of Shiraz in Persia. The
truth is far less romantic, with recent DNA testing confirming it to be native to southeast France.
Shiraz is comfortably at home on the warm Australian continent. It buds relatively late, reducing
the likelihood of losing its crop to spring frosts, and ripens readily, diminishing the risk of dilution or
spoilage from harvest rain. It's disease resistant, produces a good crop and grows so readily that it
was once decreed to be a weed by the late John Middleton, who established the legendary Mount
Mary in the Yarra Valley.
The resilience and versatility of shiraz explain its success in virtually every region of Australia. Even
in the hallowed cabernet turf of Coonawarra and Margaret River, outstanding shiraz abounds,
and local growers suggest it would be even greater if the finest sites weren't planted to cabernet.
Historically, the final frontier of Tasmania has been the only exception to the all-encompassing reign
of shiraz, but global warming might change this yet. There were whispers last year that perhaps it
already has, after Glaetzer-Dixon's southern Tasmanian shiraz made history by trumping 1249 other
red wines to take out the most coveted gong in the industry, the Jimmy Watson Trophy.
Shiraz is a versatile vessel for reflecting the personality of its place, and with hundreds of regions
refining their own distinctive styles, there is an exciting and diverse world to be discovered. In
a warm climate, the small berries and dark skins of shiraz make for deep, dense, inky wines of
blueberry, blackberry and plum flavours. Cooler climes nurture more subtle, textural styles with
distinctive black pepper and dried herb characters.
Within this spectrum, there's a style to appeal to all tastes. Shiraz can offer immediate appeal in
its red-blooded concentration and full-bodied flavour, without the assertive tannins that define
cabernet and other varieties of similar impact. Yet it can also be crafted with immense structure, the
stamina to evolve over many decades in the cellar.
Oak barrels play an important role in the structure and longevity of shiraz, and historically rich, warm
climate shiraz has found an affinity with the bold vanilla and coconut characters of American oak.
To bring the focus back to the fruit, many makers are now looking to the refinement of more subtle
oak. For some, this means American oak of tighter grain and hence more discreet transfer of flavour
and structure to the wine, while others are turning to the more refined touch of French oak.
When Peter Lehmann first made his flagship Stonewell Barossa Shiraz in the late 1980s he used
100% American oak. "We've always looked for a sense of balance," explained chief winemaker
Andrew Wigan, "but maybe there were times in the early years when we used a little much
American oak." Experimentation with French oak began in 1996 and today makes up 90% of the
blend. In recent vintages, Stonewell has also spent less time in oak, preserving the distinction of its
fruit more accurately.
Lehmann's aspiration to put the focus back on fruit definition is an ideal shared by many shiraz
makers in recent years. The "bigger is better" philosophy espoused by influential overseas critics of
the 1990s produced a short-lived wave of Australian shiraz that pushed oak and ripeness to the limit
and beyond, making for alcoholic wines lacking balance and longevity.
Yabby Lake winemaker Tom Carson has a vision for shiraz from Victoria's Heathcote region that he
describes as "deep and brooding but not thick on the palate, finishing tight and defined." To achieve
this, he picked his Heathcote Estate vineyard in 2010 so much earlier than his immediate neighbours
that his wine was fully fermented and in barrel before any of the surrounding vineyards had been
harvested. "They're all chasing a soupy style, but we don't believe that's what Heathcote is about,"
he said. "We are trying to get the character of the vineyard to be expressed in the elegance of the
wines."
Shiraz is well suited to winemaking techniques to build structure and complexity without sacrificing
refinement or resorting to imposing oak or high alcohol. Whole bunch fermentation is a traditional
technique used in Burgundy and elsewhere to enhance structure and add floral and spice complexity
by fermenting grapes without removing their stalks. "Philosophically, I've always said that shiraz in
the Yarra valley should be 100% whole bunch," said pinot specialist William Downie in announcing
a shiraz about to be released under the new Thousand Candles label. "It's going even further than
I ever have with pinot noir." A bold move in the cool, wet 2011 vintage, because unripe stalks can
make for green, astringent tannins. "I almost chickened out this year but I stuck to it!" he said.
In the Barossa Valley, Wayne Dutschke has presented a very different new take on Barossa shiraz by
reviving a traditional Beaujolais technique called carbonic maceration. By fermenting whole berries
in sealed tanks, a juicy, fruity, forward wine is created with lots of colour but not much tannin. His
unoaked Dutschke Cab Mac Barossa Valley Shiraz is a spicy, perfumed and plush style that adds a
whole new realm to Barossa shiraz.
Other makers are utilising the versatility of shiraz as a blending partner to create altogether new
styles. Beyond the familiar blends of shiraz viognier (northern Rhône), shiraz grenache mourvédre
(southern Rhône) and shiraz cabernet (Australia's own definitive blend), Margaret River has had
success with shiraz tempranillo, Primo Estate's benchmark Sparkling Red unites shiraz, cabernet and
merlot, while Bill Downie's Thousand Candles is a surprisingly harmonious blend of shiraz, pinot noir
and sauvignon blanc.
With such dynamic experimentation underway, it's possible to try something new without resorting
to an unusual variety or obscure region. Australia's rich history, deep resource of old vines and
winemaking expertise mean a new take on shiraz is often a safer bet than a punt on an unknown.
And the world is catching on. A surge in popularity has seen significant plantings of shiraz
throughout southern France and across the wine world in recent decades. Australia maintains a
confident lead, thanks to generations of history, and the pioneering initiative of James Busby.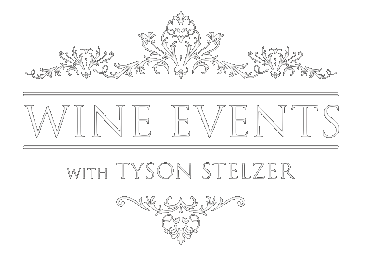 We'd love to add you to our list of friends so you're first to receive updates on all our upcoming dinners, tastings, tours, articles and books.