Capturing hearts with Tempranillo
This article first appeared in James Halliday's Wine Companion, 2012
Tyson Stelzer
It was love at first taste when Australian winemaker Don Lewis first made tempranillo in its home
land of Spain in the early 1990s. "Rich, generous, sweet and soft, I knew at once I could capture
hearts with it," he said. "It's just delicious!"
Herein lies the allure of tempranillo (tem-pra-nee-yo). As the wine world chases so-
called 'alternative' varieties for complexity, structure, longevity, even obscurity, 'delicious' is not a
word we hear often enough. But to most drinkers, the delicious factor trumps all else, and Lewis
knew it. The first thing he did on returning home to Central Victoria was to plant tempranillo.
Twenty years later, he's making wines that remind him of those of the century-old Spanish vines that
first captured his imagination. A blend of Alpine Valleys and Heathcote, his Tar & Roses Tempranillo
2010 is one of the most alluring on the shelves this year, with a glorious violet fragrance and a palate
of succulent cherries and silky structure.
For Australian drinkers on the hunt for something different, tempranillo is the easiest place to begin
because it offers a succulence and a suppleness that make it appealing for shiraz drinkers. "Try to
put the Italian varieties sangiovese or nebbiolo into a shiraz drinker's hands and watch the reaction!"
Lewis suggests. With its higher acidity, sangiovese can come across as quite tart while nebbiolo's
assertive structure comes from formidable tannins. Tempranillo is blessed with neither, making it
softer and more food friendly in both its youth and its maturity.
"It's pinot noir that's been to the gym!" says Peter Leske, who champions the variety in the Adelaide
Hills under his La Línea label. "It has the fragrance and feminine prettiness of pinot but in a slightly
more ballsy version, a bit more robust, with more colour, fullness and tannin." Once thought to
be related to Pinot Noir, recent genetic studies tend to debunk this suggestion. Leske describes its
structure like the gritty astringency of high cocoa chocolate, with drying tannins that feel like suede
in your mouth.
Tempranillo is not just a pinot noir or shiraz lookalike. There's no mistaking that you're drinking
a real red of deep colour and yet it's no bruiser, either – this is confident, unashamedly medium-
bodied red wine. For Brown Brothers winemaker Geoff Alexander, it's the savoury complexity
and "interesting European characters" that it achieves in his King Valley and Heathcote vineyards
that add to its appeal. He's quick to emphasise that it's not as savoury as the nebbiolo or barbera
that the company produced in the past, making it more familiar to the Australian consumer.
No wonder, then, that tempranillo is on a growth spurt in Australia. Five years ago there were only a
handful of examples that were really worth seeking out, and in the best of these it played second or
third fiddle to other varieties. Now there are more than 180 Australian wineries bottling the variety,
with dozens of exciting examples to be hunted down, and tempranillo leads confidently in a good
number of these.
Tempranillo is currently in the midst of a renaissance in worldwide production, with Australia joining
the USA and South Africa in embarking on significant planting regimes, sparked in part by a new
wave of Spanish growers in cooler regions outside Rioja.
Tempranillo is to Spain what cabernet is to Bordeaux and shiraz is to Australia, the backbone of its
most prized red wines. Tempranillo is at home in the slightly cooler climates in Rioja in North Central
Spain, slightly further south in Ribera del Duero, and increasingly in virtually every other Spanish red
wine region, where it forms the main ingredient in their blended reds.
Its thick-skinned black grapes grow best at relatively cool, high altitudes, where it achieves elegance
and acidity. However, deep colour and sugar ripeness require heat, and Tempranillo can tolerate a
warmer climate. It is the continental climate and high altitude of the Ribera del Duero in Spain that
reconcile these two opposites.
In Australia, tempranillo, like shiraz, has shown the versatility to thrive everywhere from Tasmania to
the Granite Belt in Queensland, from the maritime coastline of Margaret River to the alpine foothills
of Central Victoria. Each region brings its own voice to its wine style, and tempranillo articulates this
voice more accurately than most varieties. Leske describes tempranillo as approaching pinot noir
in its ability to represent its site. The result is an intricate diversity of tempranillo styles from across
Australia.
At the cool, southerly end of Margaret River, Stella Bella Tempranillo 2009 reflects the oyster shell
and iodine notes of seaspray and the pepper and spice of a its cool climate. From the warmer
Barossa Valley, Running with Bulls Barossa Tempranillo 2010 ripples with stewy red berries and
fleshy berry compote flavours. Made precisely the same way, Running with Bulls Wrattonbully
Tempranillo 2010 makes for a fascinating comparison, more perfumed with rose petal fragrance,
and more mineral and chalky in texture. Winemaker Louisa Rose is impressed with how well these
two wines reflect their regional diversity because, like most tempranillo in Australia, the vines are
still young. With maturity comes the promise of even greater distinctiveness. We have much to look
forward to.
Comparisons like these emphasise that there is no single stylistic holy grail of tempranillo in
Australia. There is as much disparity between Margaret River and Wrattonbully as there is between
Rioja and Ribero de Duero. A Burgundian winemaker would never say that they are striving for
Pinot Noir varietal character. In the same way, Australia's best makers are letting the region and the
vineyard express its style rather than attempting to invent some contrived ideal for the variety.
This produces a wonderful array of diversity. Tempranillo's multi-dextrous versatility allows it to
effortlessly cover virtually every style from refined rosé to serious, age-worthy red wine. From a cool
vineyard in the Adelaide Hills, Leske harvests tempranillo early to craft the elegantly fragrant and
softly textural La Línea Tempranillo Rosé 2011.
Its gentleness of structure allows tempranillo to be crafted for youthful approachability, and
sensitive makers tend toward only a light touch of oak. From the cooler foothills south of Adelaide,
Pertaringa Tin Man Tempranillo Graciano Garnacha 2010 sees no oak at all, showcasing its red berry
and red liquorice appeal in a refreshingly vibrant, lively and low alcohol style.
Tempranillo can be built into a more muscular style of firm tannins and structured oak. Rioja's 'Gran
Reservas' are matured for at least six years before release, a minimum of two of which must be
spent in oak barrels. These are assertive, savoury wines with the propensity to age for twenty years
and beyond. Tempranillo is a sensitive soul and can end up dried out and lacking in fruit after two
years in barrel, so there is a move afoot in Spain toward more generous fruit expression.
Australian tempranillo tends to be less tannic and structured, which Rose puts down largely to
youthful vines. In the Barossa, St Hallett has had some success with a more savoury, firmer style in
its Cellar Door Release Tempranillo 2008, which spent eighteen months in used French oak. "I love
the bright cherry bomb tempranillos," explained maker Toby Barlow, "but this particularly exposed,
rocky block seemed to be headed in the other direction, so we followed its lead!"
As a blending partner, tempranillo is particularly friendly with shiraz, cabernet, grenache and
even graciano. In the Barossa, Natasha Mooney increased tempranillo's representation in her Fox
Gordon By George Cabernet Tempranillo 2007 to fifty percent, "to give it more savoury complexity
and 'oomph' on the nose!" In Margaret River, a forty percent dose of tempranillo in Devil's Lair
Dance with the Devil Shiraz Tempranillo 2010 lifts its violet perfume and adds a savoury spice
complexity and fine tannin texture that increases its food-pairing flexibility.
The rise of tempranillo in Australia has come at a time when tapas bars are buzzing and everything
Spanish is hip. As Rose put it, "We all want to be Spanish and eat Spanish food!" And, you guessed it,
the diversity of the variety makes its appeal far wider than Spanish cuisine. The dryness and texture
of tempranillo rosé makes it the perfect antipasto wine. In dry red guise, tempranillo loves beef
and lamb, and its lower acidity prefers less demanding dishes, like a juicy, fresh steak. Tempranillo
often carries savoury tomato characters, making it the perfect accompaniment to any dish based
on tomato, and suddenly an entire world of Italian and Mediterranean cuisine opens up. And then,
there is suckling pig…
At a time when value for money is especially prized, Australian tempranillo steps into its own. Every
wine listed above sells for under $25, and most have a street price of less than $20. Bress La Gallina
Tempranillo Garnacha Syrah 2010 is a blend of Heathcote and Bendigo vines of more than twelve
years of age, crafted to preserve gorgeous perfume and explosively complex exotic spice. Hide the
label and everyone will swear it's pinot noir, but you'd have to spend three times its $22 price tag to
find such class in pinot!
For a red wine of full colour and flavour that isn't a challenge to approach, tempranillo has the
delicious factor. It's no wonder it's on such a steep trajectory in this country. And this is just the
beginning. "If tempranillo had been planted when shiraz was planted in Australia," suggests Rose, "I
believe it would be where shiraz is now." Perhaps one day it will?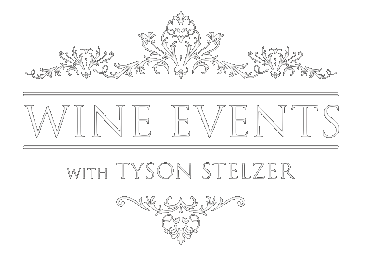 We'd love to add you to our list of friends so you're first to receive updates on all our upcoming dinners, tastings, tours, articles and books.