This article first appeared in QANTAS The Australian Way, 2012
Tyson Stelzer
Tyson Stelzer is a multi-award winning wine writer with an annual readership of four million
worldwide. He is the author of thirteen wine books including The Champagne Guide 2012-2013.
The march of refinement in Australian white wines has left no variety untouched, but in the wake
of the rise of new varieties there's no question the quartet of chardonnay, sauvignon, riesling and
semillon retain their monopoly on the upper echelons.
O'Leary Walker Adelaide Hills Sauvignon Blanc 2012, $16
The new age of sauvignon is one of elegant refinement and it's refreshing to find a rendition as
sophisticated as this at such a teeny price. Farewell pungent gooseberries and passionfruit, hello
perfumed apple blossoms and lemon zest! O'Leary Walker's mature vines capture the cool climate
energy and chalky mineral air of their home high in the Adelaide Hills.
Grosset Polish Hill Clare Valley Riesling 2012, $50
I cannot recall an Australian riesling of such breathtaking poise, utter calm, magnificent
concentration and devastating purity. The subsoil slate of Polish Hill surges through the palate in
a cascade of mineral texture that propels a haunting granny smith apple blossom perfume. The
benchmark riesling from the best vintage in at least a decade.
Tyrrell's Vat 1 Hunter Valley Semillon 2006, $60
Hunter locals said Bruce Tyrrell was mad to pick his semillon so early in 2006. The recent release of
his flagship proved otherwise, capturing wonderfully ripe lemon zest within a shell of classic Vat 1
stamina and high-tensile acidity. Six years old, it's unravelling incrementally to reveal nuances of
roast nuts and preserved lemons.
Penfolds Reserve Bin 10A Adelaide Hills Chardonnay 2010, $95
No Australian chardonnay has ascended as convincingly as Reserve Bin A in recent years, carving
out a sure foothold among the finest expressions of the most noble white grape in the country. The
true magic of this wine comes in its seamless juxtaposition of ultra-fine Adelaide Hills fruit purity its
mesmerising complexity of flint and gunsmoke.
Champagne Pol Roger Brut Vintage 2002, $130
Pol 1996 was a legendary champagne, and the grandest vintage since has just hit our shores. All the
tension of the remarkable 2002 vintage is on parade, capturing inherent concentration of yellow
fruits, within the Pol Roger house style of supreme refinement. A decade in cold cellars has built
magnificent tension between subtle complexity and exacting purity.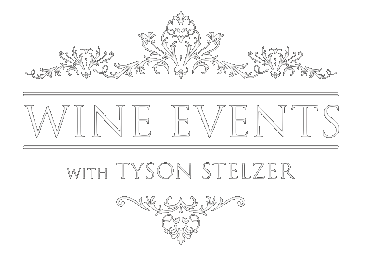 We'd love to add you to our list of friends so you're first to receive updates on all our upcoming dinners, tastings, tours, articles and books.