This article first appeared in Style Magazine, November 2011
Tyson Stelzer
There are changes at hand that will forever change the way we drink champagne.
What do Möet, Bollinger and Piper-Heidsieck have in common? Too easy. But what about De Sousa, Larmandier-Bernier and Bérèche?
Take a walk down a backstreet of any of the more than 300 villages in Champagne and you will notice a phenomenon that is taking even the locals by surprise. New signs adorn many an old home announcing tiny, previously unheard of champagne brands.
Champagne was once the dominion of a relatively small number of large houses, purchasing grapes from some 19,000 growers and turning them into the brands with which we are well familiar. But in a trend that's swept the entire wine world, growers are taking matters into their own hands. There's nothing new about "grower" champagnes. But never before have we had more than 5000 brands to choose from.
The sparkling world is changing fast, and down under we are fortunate to be buffered somewhat thanks to a discerning band of importers who are generally very selective in what they bring in. Of Champagne's 5000 brands, fewer than 200 find their way here.
This is good news as many of Champagne's smaller producers are not all able to match the consistency of the larger houses. But of Champagne's top fifty growers, you'll find every one of them here.
This year we're enjoying more champagne brands in Australia than ever. Our insatiable thirst for fizz has boosted imports substantially, and we're now popping some 3.7 million bottles annually, in spite of global economic turmoil. Our strong dollar this year not only means more brands but more avenues through which they come.
Our exchange rate has opened up the opportunity for "parallel importing" like never before. It's now profitable for agents to source stock not only direct from Champagne itself, but from importers across the globe. At a time when many parts of the world can't afford to drink champagne, there couldn't be a better time for them to offload stock here.
There's no doubt the consumer is the winner from more diversity, increased competition and greater access to hard-to-find brands. But provenance means everything for champagne and a bottle which has circumnavigated the globe for months or years will never match the same wine freshly shipped in a refrigerated container.
Most champagne brands are yet to catch on to the extremely helpful practice of printing "disgorgement" dates on labels, thus providing an indication of how long a bottle has been on the loose. This is why I publish my book "The Champagne Guide" annually in Australia, retasting every wine to guarantee the most up-to-date recommendations.
Champagne is moving fast – hang on tight and enjoy the ride!
Tyson Stelzer was recently awarded The International Champagne Writer of the Year in The Louis Roederer International Wine Writers' Awards 2011. www.champagneguide.com.au
Tyson's Picks
Pierre Gimonnet Selection Belles Annees 1er Cru Blanc de Blancs NV, $60
One of Champagne's most fanatical growers is also one of the best value.
Billecart-Salmon Brut Réserve NV, $86
Proof that the greatest houses can match any grower. One of the finest mainstream NVs on the shelves.
Larmandier-Bernier Rosé De Saignée Brut 1er Cru NV, $142
The surreal purity of one tiny estate, one village, one vintage and one variety.
Krug Clos du Mesnil 1998, $1500
One of the world's finest single vineyard wines is proof that a house can moonlight as a grower.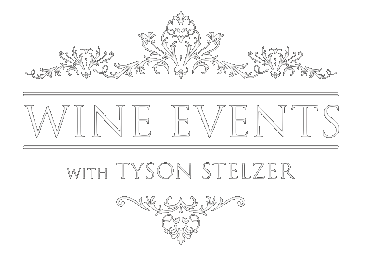 We'd love to add you to our list of friends so you're first to receive updates on all our upcoming dinners, tastings, tours, articles and books.