This article first appeared in Style Magazine, December 2011
Tyson Stelzer
A new blend that very nearly didn't happen has redefined affordable shiraz cabernet.   
When Clare Valley winemaker Alex MacKenzie proposed a new blend of shiraz cabernet under his Annie's Lane Queltaler label his marketing team wasn't impressed, claiming it wouldn't be perceived as premium and straight shiraz would be an easier sell.
In truth, there was nothing new about this blend and MacKenzie's inspiration came from tasting the same blend from the Queltaler vineyard from 1977. "It's a classic style that is part of the history of the Clare, and significant for Queltaler," he said.
In spite of marketing reluctance, he persisted, combining old vine Queltaler shiraz and cabernet sauvignon from the 2010 vintage. "I tried different blends on the bench and found that an addition of ten percent grenache from gnarly old vines worked best." It was precisely the same proportion of grenache that had been used in the late 1970s.
In order to showcase the quality of the vineyard, MacKenzie was careful to craft the wine without dominant alcohol or oak, harvesting before the fruit became overripe, and using oak judiciously.
Launched recently as Annie's Lane Queltaler Watervale Shiraz Cabernet Sauvignon 2010, I discovered the wine in its inaugural release when it trumped every other shiraz cabernet blend in the judging of my wine competition, The Great Australian Red, last month.
In the six year history of the contest, every winner has been priced over $40, and up to $120. Never has a wine under $40 claimed the top gong. Alex MacKenzie's blend is priced at just $25 and it thrashed wines up to six times its price in the judging.
Shiraz cabernet is a specialty Australian blend with a long history, responsible many of the best value reds on the shelves. It's also the secret to Australia's most expensive and highly prized icons.
The judging of The Great Australian Red coincided with the launch of Australia's most expensive release this year, Penfolds Bin 620 Coonawarra Cabernet Shiraz 2008, a past trophy winner in the competition. At a cool $1000 it's a wine that outclasses even Grange and will outlive everything but First Growth Bordeaux.
If that's a little steep for your Christmas imbibing, Penfolds Bin 389 Cabernet Shiraz is the best value introduction to this famous company, and the 2008 vintage is a stunner, also snaring a trophy this year.
Tyson's Picks
Lake Breeze Bernoota Shiraz Cabernet 2009, $20
The best $20 shiraz cabernet on the shelves this year is rich with black fruits and mint.
Annies' Lane Queltaler Watervale Shiraz Cabernet Sauvignon 2010, $25
All the complexity of historic Clare vines is rarely captured with such freshness and never before at this price.
Penfolds Bin 389 Cabernet Shiraz 2008, $60
This is Bin 620 for the real world and it will improve in the cellar for decades.
Penfolds Bin 620 Coonawarra Cabernet Shiraz 2008, $1000
Penfolds Special Bins are as rare as they are expensive and this is one of the greatest of all time.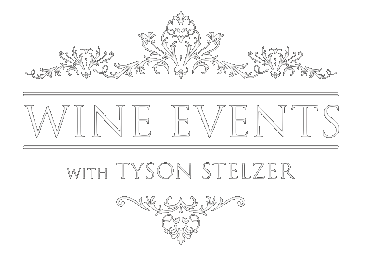 We'd love to add you to our list of friends so you're first to receive updates on all our upcoming dinners, tastings, tours, articles and books.