This article first appeared in Decanter, 2011
Tyson Stelzer
No Australian wine variety has grown up as swiftly or as dramatically as chardonnay in the past decade. From her awkward, pudgy youth, she has refined into a graceful and dazzling figure. For her most fanatical designers, it doesn't stop here. But not everyone is happy.
Controversy. When Penfolds Chief Winemaker Peter Gago showed the new vintage of his Reserve Bin A Chardonnay at the London headquarters of The Bordeaux Index earlier this year it was an Australian journalist who grumbled that the style was too lean. Gago didn't say a word before the European critics in the room jumped to the wine's defence.
Australia's finest chardonnays have recently found their place among the great chardonnays of the world, comfortable even alongside the holy grail of Burgundy itself. But for Gago, that's not the point. "Our quest is not to make chardonnay leaner, meaner, more mineral or more white Burgundian in style," he explains, "but to make it better – to age better, not blow out; wines that people want to drink."
"There's nothing better than opening a bottle of white Burgundy at ten years of age," says Victoria's most impassioned defender of elegant chardonnay, De Bortoli Winemaker Steve Webber, who has received more than his own share of criticism for lean styles this year. "And why wouldn't we want to produce our own style of leaner, more structured, more mineral, more phenolic wines that are just delish?"
For Webber, it's all about longevity, and nothing makes him more proud than opening a bottle of his five or six year old chardonnay that's still fresh. But he's the first to admit that the wines he made during the nineties developed too quickly.
Cool climate is the key. "Chardonnay came from the cold climates of Champagne and Burgundy, but we planted it here in the desert!" Webber exclaims. "No wonder Australian chardonnay was big and rich!" Cool climate is the key to finesse.
In the cool upper reaches of the Adelaide Hills, the Edwards family is the custodian of the magnificent The Lane Vineyard, home to one of South Australia's most tightly-coiled chardonnays. "Our philosophy is that less is more," says Marty Edwards. "Our aim is to drag the vineyard into the glass." This means less tricks and inputs in the winery and more attention to the vines.
Winemakers across the country have followed a similar trajectory of refinement, and perhaps nowhere more profoundly than in Margaret River, home to some of Australia's fullest chardonnays. "We were blinded by waiting to harvest until the melon and peach flavours kicked in," says Vasse Felix's talented winemaker, Virginia Willcock, who is now responsible for the most refined wines of the forty-four year history of the oldest estate in the region. "It's taken a long time for us to figure out to pick earlier, to achieve citrus and white peach flavours and better acid balance." As soon as she did, she exclaimed, "Oh my god, that's magnificent! Why haven't we done this before?"
Honing chardonnay back to a more streamlined chassis has its dangers, and lesser attempts can end up stripped of character and charm. Willcock refers to the boring chardonnays of the past, made by removing cloudy solids from the juice before fermentation. "It took a long time for me to be comfortable to put cloudy juice in barrel and use natural yeasts to enhance the characters unique to our vineyards," she says. When she did, she found she no longer needed the complexing influence of buttery characters produced using the technique of 'malolactic fermentation.'
Chardonnay of finesse and texture calls for oak to match and here Australian chardonnay has really leapt forward recently. Not in less oak but in better oak. Finer French oak rather than the more brash American oak, and barrels specifically crafted for chardonnay by Burgundian coopers. "You don't know what's good until you've trialled it and in the past eight years we've come a long way in finding beautiful oak," says Willcock, who uses a very high proportion of new oak in her flagship Heytesbury Chardonnay, with none of the overt oak flavours that might be expected.
Australia's finest chardonnays now deserve similar respect to fine white Burgundy, and will likewise benefit from some years in the cellar. Don't miss this exciting and historic chapter in Australia's chardonnay history simply because some have mistaken it for leanness. It shouldn't take the endorsement of European critics before we celebrate our finest.
Penfolds Thomas Hyland Chardonnay 2010, $22
Baby Penfolds Reserve Bin A Chardonnay, with nuances of the same Adelaide Hills complexity and sophistication, at a fraction of the price (95/100 points).
De Bortoli Estate Grown Yarra Valley Chardonnay 2010, $29
The most taut, high-strung and long-lived De Bortoli Estate yet. Wait a few years, then stand back and marvel (94/100 points).
Vasse Felix Heytesbury Margaret River Chardonnay 2009, $55
This monumental vintage has set a new benchmark for Vasse Felix in focus, coiled-up restraint and longevity. Sheer sophistication (96/100 points).
The Lane RG Reginald Germein Chardonnay 2009, $100
A brand new take on super-premium chardonnay, more about honed structure, minerality, razor-edge linearity and hence longer lived than ever (96/100 points).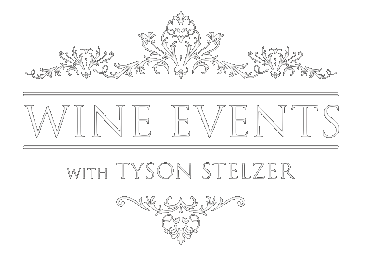 We'd love to add you to our list of friends so you're first to receive updates on all our upcoming dinners, tastings, tours, articles and books.