This article first appeared in Decanter, 2011
Tyson Stelzer
No wine region in Australia offers more for the visitor than the Hunter Valley. Less than two hours drive from Sydney, the most famous tourist destination in the state of New South Wales is a favourite playground for Sydneysiders – and no wonder. It's fully speced with resorts, day spas, breweries, a cheese factory, restaurants galore, four golf courses, public gardens, horse riding, multiple art galleries, hot air ballooning, even joy rides in jet fighter planes – not to mention 150 cellar doors.
Immerse yourself in the raw Australian beauty of acre upon acre of picturesque Hunter vineyards for a few days and you'll quickly discover that even the extravagant tourist trimmings cannot disguise the rugged authenticity of this place. In fact, it is remarkable that this region is able to produce such outstanding wine at all. The weather is often awful, with erratic, heavy bursts of rain around vintage time. This is one of Australia's warmest and most humid winegrowing regions and it has large areas of poor soil. But, as everywhere, the finest wines emerge from marginal places, and when nature is kind, the Hunter blossoms. In the turmoil of Australian vintages over the past three years, the Hunter has emerged largely unscathed, making for an outstanding array of new vintage wines lining cellar door shelves, ripe for discovery by the eager wine traveller. There's never been a better time to visit.
The most important style to uncover is dry semillon, and no region anywhere in the world has championed it like the Hunter Valley. Harvested breathtakingly early, this crisp, dry, unoaked style is grassy, lemony and fresh in its youth, with an acid backbone as dramatic and ever-present as the blue silhouette of the Brokenback Range which looms as the backdrop to every Hunter Valley scene.
Mature semillons spanning a decade and longer are a highlight of cellar door tastings, showcasing an extraordinary and magnificent transformation to honeyed, nutty, buttery richness.
In a region as warm as this, the elegance, savoury character and fine structure of Hunter shiraz is a refreshing surprise, and the perfect foil to typically rich Aussie reds. Mature vintages opened for cellar door tastings characterise development from edgy, angular adolescence to the velvety, leathery, gamey complexity of maturity.
The Hunter offers something for everyone, from history buffs to fashionistas. This is one of Australia's most historic wine regions, having produced wines since the early-1800s, and a number of wineries established in the 1850s are still going strong today. Meanwhile, a growing band of young winemakers is one of the most dynamic and progressive in the country, reviving traditional vineyards and techniques while adding their own modern spin.
The Hunter Valley has very much set the pace for modern Australian wine culture, thanks to such luminaries as Len Evans and James Halliday. There is an active culture of mentorship and an extravagant generosity in sharing knowledge among winemakers. The region has become the nation's training ground for wine show judges and a hotbed of exclusive private tastings of old and iconic wines, the inspiration of young and old winemakers alike.
Thanks to a constant stream of eager Sydney weekenders and holiday-makers, the Hunter is geared up for wine tourism like nowhere else in Australia. Every brand, small and large, relies heavily on its stream of visitors, and the standard of visitor facilities provided is testimony to this importance.
Broke Road is the backbone of the Hunter, with cellar doors lining both sides, and it can become a traffic jam on weekends and public holidays. On busy days, it's smart to begin a little out of the way, such as McWilliams Mount Pleasant Estate. As the day gets busier, it's easy to make your way between wineries on Broke Road on foot.
You'll appreciate the exercise, because the Hunter Valley serves up a gastronomic feast to match its wines! Contemporary Australian cuisine is the general theme across its finest restaurants, always with a focus on local seasonal produce. Muse Restaurant at Hungerford Hill is one of the most sophisticated gastronomic destinations in the region, and the dynamic chef Troy Roades-Brown and wife Megan may just be the youngest pair to ever be awarded best regional restaurant in the state. The Cellar Restaurant at Hunter Valley Gardens serves generous cuisine from local produce around an open fire in winter or alfresco under wisteria vines in summer.
The Hunter Valley offers so much for the visitor that many tourists don't even get around to wine tasting. They have no idea just what they're missing!
Vineyards to visit
Brokenwood Wines
Brokenwood Graveyard Vineyard is the Hunter's most distinctive and age-worthy shiraz. The 11th fairway of the neighbouring Cypress Lakes Golf Course is the best place to admire the vineyard, and a pre-booked private tasting at cellar door is the best place to admire the wine, alongside other Brokenwood premiums. Don't miss the vineyard and winery tour and barrel tasting on Sundays.
First Creek Wines
Under the winemaking direction of the talented young Liz Jackson, First Creek produces some of the most exactingly-crafted, value-for-money wines in the Hunter. Discover them over a relaxed tasting on the veranda or in the cellar door with a viewing window on the winery. Free winery tours 10:30am daily.
Lake's Folly
There is no semillon and no shiraz at this tiny, historic estate, just the best cabernet and chardonnay in the Hunter. The two wines never last long after their March release, and tastings are over when they run out, so time your visit carefully.
McWilliams Mount Pleasant Estate
Climb the hill behind the Mount Pleasant cellar door, gasp at the view and shake hands with a 120-year-old shiraz vine – you're on the sacred turf of Australian winemaking legend Maurice O'Shea. While you're here, enjoy lunch at Elizabeth's restaurant and don't miss Lovedale, the finest single vineyard dry semillon in the world.
Small Winemakers Centre
Home to six small Hunter makers; be sure you don't miss any of the wines of three of the Hunter's most influential and talented winemakers: Andrew Thomas, Keith Tulloch and Andrew Margan. A wider selection of gold and trophy winning wines is offered for tasting in The Icon Lounge.
Tyrrell's Wines
Home to Vat 1, the Hunter's most consistent and age-worthy multi-vineyard semillon and Australia's first chardonnay, Vat 47, Tyrrell's offers one of the most comprehensive tastings in the Hunter, with a plethora of wines to suit all tastes and budgets. Don't miss the tour of the historic winery at 1:30pm daily.
Fact file
Hectares under vine: 3537
Main varieties: Chardonnay, Semillon, Shiraz, Verdelho
~ 160 wineries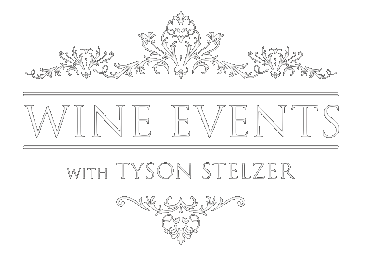 We'd love to add you to our list of friends so you're first to receive updates on all our upcoming dinners, tastings, tours, articles and books.