This article first appeared in Decanter, 2011
Tyson Stelzer
As mother nature turns up the heat on Australia, there is a growing resolve in the cool climate regions of Victoria to produce wines of restraint and elegance. Bold South Australian shiraz has had its time in the sun. Welcome to the Victorian age.
When Dr Tony Jordan selected the Yarra Valley as the home of Moët et Chandon's Australian outpost in 1985 he had no idea just how important the cooler reaches of the Upper Yarra would become. Today, the Yarra looks ever further uphill, not only for sparkling base but for still pinot noir and chardonnay. "Is it global warming or is it just that we all missed the point in the first place?" Jordan asks. "I suspect the latter, although global warming has given us a kick in the pants!"
When the tide turned on rich, broad, oaky Aussie chardonnay, it was the Yarra that led Victoria and the nation in the charge toward finesse, minerality and elegance. No Australian wine style in recent history has done a stylistic backflip as dramatically or as swiftly as this. So comprehensive is the transformation that in the chardonnay classes of Australian wine shows, it is the old fashioned styles that stand out as the odd exceptions.
Australia is the land of extremes. Years of drought, record heatwaves and bushfires ended with the record-smashing floods of 2011. More dramatic than the turnaround in the weather has been the transformation in wine philosophy: the pursuit of "sunshine in a bottle" has become a quest for elegance. So much so that there have been murmurings that it's all gone too far.
When De Bortoli winemaker Steve Webber released his 2008 Yarra Valley Chardonnay, there was a grumble from at least one Australian wine critic about early picking gone overboard. "Chardonnay came from the cold climates of Champagne and Burgundy and we brought it to Australia and planted it in the desert!" responded Webber. "We describe white Burgundy as mineral, medium-bodied and elegant but Australian chardonnay as big and rich. 2007 through 2010 were warm years in Australia and if we picked late, the wines would have been the beasts that we used to grow in the desert!" Astute winemakers have erred on the side of elegance in warmer years.
No such concerns have been raised by critics offshore, and English commentators have been known to jump in and defend Australian chardonnay when such accusations have been made in public gatherings. "Those who drink European chardonnay enjoy these lighter, more mineral, fragrant, subtle and food-friendly styles," suggests Webber.
For him, harvesting sufficiently early is crucial for maintaining regional character. "Once you pick too ripe, you lose the detail of the place, you won't see any difference with any other region," he says.
The imperative has spread like wildfire across the Victorian landscape. When the talented young Dan Buckle took up the winemaking reins at Mount Langi Ghiran in the Grampians region in 2003, there were parcels of shiraz at the winery as high as 16.8% alcohol. Buckle describes the years since as a contradiction, striving for finer styles in the midst of hotter seasons.
The cool Langi vineyard has been identified as producing higher levels of 'rotundone' (the chemical responsible for the characteristic black pepper character of cool climate shiraz) than any shiraz vineyard in the country. Determined to produce wines that better reflect this distinctive vineyard character, Buckle and his team have embarked on intensive research projects to reduce grape shrivel during heatwaves and to produce more even ripeness across the vineyard. Advanced technology including infrared aerial photography and ground-penetrating radar have allowed high and low vigour sections of the vineyard to be identified and hand harvested earlier or later. "By drilling down into the detail of the site we're trying to get as much out of the vineyard as we can," says Buckle, who directs hand pickers by walking the rows and tasting grapes, looking for particularly peppery styles.
More even fruit ripeness has helped him to get closer to his goal of 14% alcohol and has opened the way for the use of whole bunch fermentation, in which the stalks are fermented with the fruit, to further reinforce the character of the vineyard. "The more I drink the wines of Romanée Conti, Jean Louis Chave and Auguste Clape, the more I want to use whole bunches!" exclaims Buckle.
His inspiration from Europe and obsession with the finer details of his own wines are characteristic of the most progressive makers across Victoria's cooler zones. A culture of experimentation and innovation has seen a resurgence in maceration and whole bunch fermentation of pinot noir and shiraz. Small batch ferments are now commonplace, ever-larger and ever-older barrels are emerging and there's an experimental barrel or tank tucked into the back corner of many a winery.  All point toward a trend toward detail, complexity and subtlety.
In the Bendigo region, biodynamic producer Bress uses as much as seventy-five percent of the stalks in the ferment. There is a restrained elegance to its wines, and alcohols across a range of textural, spice-driven shiraz and pinot noir rarely tip over 13.5 percent. This may not be unusual for fruit from the Bress vineyard in the cool heights of the Macedon ranges, but it's a refreshing change for the warmer Heathcote and Bendigo regions.
For many of Victoria's cooler areas, it is altitude that furnishes the conditions to nurture wines of elegance and grace. In the foothills of the snowfields of north east Victoria, the vineyards of the Alpine Valleys are privileged to the coolest altitudes of all. The upper reaches of the King Valley are home to the famous Whitlands vineyard, among the highest in the state. At 800m, it provides Brown Brothers with some of the finest sparkling base in Victoria, as well as outstanding pinot grigio and sauvignon blanc. The company's recent acquisition of the significant Tamar Ridge Estate in Tasmania is indicative of the trend to react to global warming by "going uphill or going south."
The coastal edge of Victoria is the most southerly of the Australian mainland, and the regions of the Mornington Peninsula, Geelong and Gippsland owe their mild climates more to latitude than altitude. With nothing but Tasmania separating them from Antarctica, the cool breezes off the southern ocean slow ripening, breathing delicacy into pinot noir and chardonnay.
As recent years have brought a rise in temperature on the Mornington Peninsula, growers find themselves harvesting earlier to capture restraint. At the historic Main Ridge Estate, the average harvesting date over the past decade is a whopping twenty-eight days earlier than it was over the two decades prior. While accelerated ripening can pose risks of elevated alcohols, the trend has proven to be a blessing for Main Ridge, taking a marginal vineyard to a condition where ripeness can be reliably achieved.
This is a dynamic era for Victoria. As rising temperatures and more erratic weather events cast doubt on warmer regions, cool climate areas are embracing a dynamic that promises ever more carefully crafted wine styles. For Sandro Moselle, winemaker at Kooyong and the most talented wine mind on the Mornington, the focus for the future is on how Victoria grows its grapes. "We don't do it nearly as well as we should," he admits. "The next thing is to focus on our terroir and understand how to best express it in the winery. I don't believe for one minute that we've got it right yet. Sometimes I feel like the grade two kid who's dreaming about university."
It seems the Victorian age has only just begun.
Brown Brothers Patricia Pinot Noir & Chardonnay Brut, King Valley, Australia, 2005, 18.5 points, £22.99, www.slurp.co.uk, Christopher Piper, www.everywine.co.uk, Wine Rack
The flagship of the Whitlands vineyard, its lofty alpine credentials lift it to the pinnacle of Australian fizz, with a cool citrus backbone and tremendous intensity and drive. 2011-2015, 13.0%
De Bortoli Estate Sauvignon Blanc, Yarra Valley, Australia, 2010, 18 points, £15, Chordale Wine Co, Cornhill Wines, Wine Press
Captured at the perfect instant of ripeness, low cropped, mature vines furnish a deeply mineral and intensely textural expression of focused, toned citrus. 2011-2017, 12.45%
Kooyong Beurrot Pinot Gris, Mornington Peninsula, Australia 2010, 18.5 points, £14.90, Great Western Wine, Swig
Wild yeast fermentation in old barrels and lees ageing fine-tune remarkable texture and fine minerality. An exactingly crafted gris that ranks among Australia's most complex. 2011-2014, 13.5%
Stonier Chardonnay, Mornington Peninsula, Australia, 2009, 18.5 points, £13.99, Bibendum
The epitome of perfumed restraint, a field of white lilies in blossom with a palate of gorgeous lemon fruit, aromatic delicacy and mouth-caressing minerality. 2011-2014, 13.5%
Oakridge Chardonnay, Yarra Valley, Australia, 2009, 18.5 points, £22.99, Wine Studio
The Estate wine of David Bicknell, one of Australia's most deft with chardonnay. Great tension of taut structure draws stone fruit and citrus out long and mineral. 2012-2019, 13%
De Bortoli Reserve Release Chardonnay, Yarra Valley, Australia, 2008, 19 points, £20, Carringtons, Flint Wines, Highbury Vintners, Cambridge Wine Merchants
Youthful white summer fruits, deep wells of minerality; it struts the catwalk like an elegant beauty, with precisely the right amount of flesh to round its graceful curves. 2011-2016, 12%
Yering Station Pinot Noir, Yarra Valley, Australia, 2010, 17.5 points, £14.95, Winedirect.co.uk, everywine.co.uk
Consummate precision at a bargain price, with the gorgeous perfume of perfectly gauged whole bunch, cherry kernel definition and firm, silky tannins. 2011-2016, 13%
PHI Lusatia Park Vineyard Pinot Noir 2008, 17 points, Yarra Valley, Australia £29.95, Harrods, www.winedirect.co.uk, everywine.co.uk
An ethereal Upper Yarra site originally planted for sparkling base. This wine is ahead of its time, epitomising the cool future of this zone. The superior 2010 is not far away. 2011-2013,13%
William Downie Pinot Noir, Yarra Valley, Australia, 2010, 18 points, £48.99, slurp.co.uk
Bill Downie knows pinot better than anyone in Victoria and crafts delightfully fruit pure expressions from three regions. Red berries and rose petals abound. 2011-2017, 13.5%
Mount Langi Ghiran Langi Shiraz, Grampians, Australia, 2006, 19 points, £45.00, everywine.co.uk, Slurp, Noel Young Wines
A strong candidate for Australia's most distinguished single vineyard shiraz, laced with signature black pepper and nutmeg. Vibrant black fruits are underlined by textural tannins. 2016-2026, 14.5%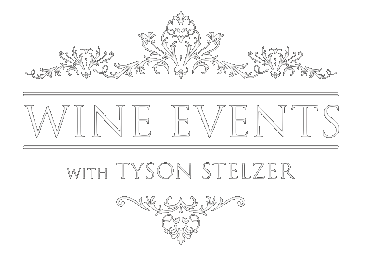 We'd love to add you to our list of friends so you're first to receive updates on all our upcoming dinners, tastings, tours, articles and books.