This article first appeared in Style Magazine, January 2012
Tyson Stelzer
Hunting for the finest wines to bring in the New Year? Look to Western Australia.        
"Please evacuate the premises, we have been alerted to an approaching bushfire" is not an announcement one expects to hear at a wine judging, but barely had I put down my glass at the conclusion of the Margaret River Wine Show in November than we were evacuated for fear of impending fires.
Thankfully, the fires would never reach the town of Margaret River and the impact on the local wine industry would be negligible, with no vineyards lost and just five hectares scorched, of a total of almost 5000 in the region. The fires came too early for any risk of smoke damage in the 2012 vintage.
It was a close shave for the region that has claims an unparalleled run of five idyllic vintages. While south-eastern Australia has been rocked by years of drought, record heatwaves, devastating bushfires and then those floods, Western Australia has survived unscathed, racking up the finest run of vintages from 2007 to 2012 that the state has ever recorded.
I am often asked for tips on the best wines on the shelves right now and this year Mother Nature's kindness toward the west makes it a no-brainer.
But there's another reason, too. Over the past five years a growing band of fanatical young winemakers and growers have raised the bar in Margaret River. Daring but sensitive action in the vineyard and winery have created wines of greater purity, structure and finesse than the region has ever seen.
Margaret River's rising stars are Larry Cherubino (Cherubino Wines), Clive Otto (Fraser Gallop), Glenn Goodall (Xanadu), Robert Mann (Cape Mentelle), Mark Messenger (Higher Plane), Cliff Royle (Flametree) and Virginia Willcocks (Vasse Felix). There's a changing of the guard going on at the moment, and their wines are now outperforming the traditional superstars of Margaret River, and often at much lower prices (good news for all!).
There is one exception, and that is Vanya Cullen, whose Cullen wines have long been admired in the region and now represent a benchmark of some of the finest cabernet sauvignon, chardonnay and sauvignon blanc  semillon grown anywhere in the country.
Tyson's Picks
Xanadu Next of Kin Margaret River Chardonnay 2009, $18
The grand chardonnay revolution has come to sub-$20 land and, my goodness, has it arrived in style!
Cape Mentelle Marmaduke Shiraz 2009, $19
Margaret River is now famous for shiraz, too, and Cape Mentelle is the name behind the best under $20 ever.
Vasse Felix Cabernet Merlot 2009, $25
Such varietal and regional precision has ne'er been found in Margaret River, frequently discounted to $16!
Cullen Diana Madeline 2009, $112
The most restrained and elegantly poised cabernet of the year makes this one of the greatest and longest-lived Cullens to ever ascend the throne.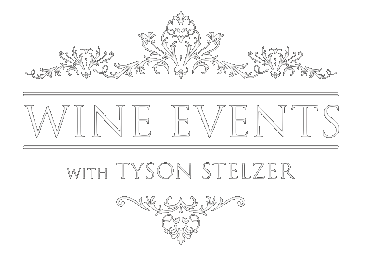 We'd love to add you to our list of friends so you're first to receive updates on all our upcoming dinners, tastings, tours, articles and books.