Bushfires ravage Yarra Valley
This article first appeared in Spectator, 2009
Tyson Stelzer
Vineyards and wineries in Victoria's premium wine growing region of the Yarra Valley have been destroyed as bushfires continue to ravage the state, in what has been named Australia's worst peace time disaster, claiming more than 200 lives and leaving 6000 homeless.
At least two wineries have been destroyed and many vineyards have been wiped out or badly damaged just weeks before harvest. Families remain unaccounted for and local winery and vineyard workers are feared to be among the victims.
"We're just glad to be alive," said Tom Carson, Winemaker and General Manager of Yabby Lake, who lost his vineyard and worked all night on Saturday to save his Yarra Valley home and two young children. "The fire moved at a pace that would have put Usain Bolt to shame. We were fortunate that our sacrificial shiraz block copped the fire front and helped to deflect it around our house and send it belting down the hill. We fought it off, and we won!" he said.
Others in the region were not so fortunate, with hundreds of homes destroyed and uncounted lives lost. Following a record heatwave and drought, strong winds on Saturday and an all time record temperature of 119.5oF generated a firestorm so fierce that many people didn't stand a chance.
Roundstone winery at Yarra Glen was razed to the ground. "We're still alive," said owners John and Lynne Derwin, who also lost their house, restaurant and vineyard. "There's lots of our friends that aren't."
Winery damage was also reported at Train Trak, Lance Family Vineyards and Punt Road. Domaine Chandon suffered some external damage to warehouses.
Scores of vineyards across the Valley have been damaged or destroyed, including those at Sticks winery, Yarra Yering, Yering Station, Mandala and a few rows of vines at Domaine Chandon. Foster's lost a total of 40 hectares of pinot noir, shiraz and merlot plantings in two vineyards that supply fruit for the Coldstream Hills and St Hubert's brands. "Our viticultural and winemaking staff continue to assess the impact of the fires and a full picture is not likely until the conclusion of vintage," said Nicola McConnell, General Manager of Brand Communications for Foster's Australia.
It remains unclear whether vines will survive for future crops. Gordon Gebbie, commercial director of Yering Station, said that eight hectares of the company's vines that were burnt may be able to be saved.
As fires raged across the state, Rupert's Ridge winery was destroyed and vineyards were wiped out in the south of the Heathcote wine region in central Victoria. In Beechworth in the north-east of the state, fires were blown away from vineyards by the prevailing winds, and no damage has been reported to date. At the time of writing, fires continue to burn around Beechworth and across the Yarra Valley.
The full extent of damage to vineyards will not be clear until the smoke settles and areas are reopened. Many of the affected regions remain closed off by police roadblocks as they have been declared crime zones amid suspicion that arsonists are to blame for some fires.
"Victoria is fortunate that the proportion of the state's wine production that suffered direct impact from the weekend's fires is small, and a full assessment of loss will be undertaken over the next few weeks," said Joanne Butterworth-Gray, chief executive of the Victorian Wine Industry Association.
Vineyards not directly affected by the fires may be at risk of smoke taint, although this is not believed to be a significant threat. "We were lucky that a southerly wind meant that the smoke moved fairly quickly from the Yarra Valley," explained Ms Butterworth-Gray.
Offers of support and assistance have poured in from across the wine industry. Foster's has donated AUD750,000 to Victorian communities affected by the disaster. On Saturday, Rochford Wines cancelled a concert anticipated to attract 6000 people and donated the food to residents and volunteers affected by the bushfires.
"In times of hardship, the wine industry rallies, and I know the whole of the Australian wine industry will get behind and support their Victorian peers during this very difficult period," said Stephen Strachan, Chief Executive of the Winemakers' Federation of Australia.
Donations to the Victorian bushfire appeal can be made at www.redcross.org.au.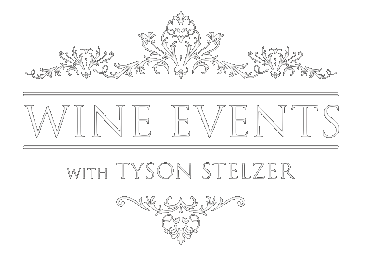 We'd love to add you to our list of friends so you're first to receive updates on all our upcoming dinners, tastings, tours, articles and books.