Champagne and Sparkling Webinar Recordings
By popular demand, it's my great pleasure to announce the release of my Champagne and Sparkling Webinar Recordings!
We've been privileged to enjoy the company of Champagne's top chef de caves, principals and growers over recent months. The depth of insights, frank discussion and compelling stories that we have experienced deserve to be preserved and shared.
Attendees of each webinar have the privilege of access to the full recording for their future reference. In response to requests from those unable to tune in live, we are pleased to make these recordings available.
With an exciting list of champagne houses and growers and Australian sparkling estates scheduled for the coming months, we shall continue to release new recordings following each webinar. Stay tuned.
This is what guests are saying about our webinars…
'We have participated in many online winemaker events during the past few months of lockdown but this was by far the best.' – Colin, UK
'Tyson Stelzer is leading the way with online wine events.' – WBM Wine Business Magazine
'A relaxed, unabashed and enlightening evening to de-mystify the art of crafting a pinot-dominant champagne!' – Rodney, VIC
'We feel so fortunate to have been granted this insider's look at great Champagne making!' – Stephanie, WA
'So much information, passion and tradition. It was amazing to be 'part' of the family!' – Rosemary, VIC
'A privilege to have access to two champagne legends!' – Emily, SA
'We could listen to Tyson for an entire webinar! His knowledge and generosity of spirit are first class.' – Stephanie, WA
'The best champagne Zoom I've been on during this time.' – Christopher, New Jersey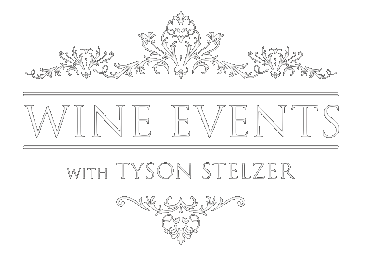 We'd love to add you to our list of friends so you're first to receive updates on all our upcoming dinners, tastings, tours, articles and books.