Champagne's Top 25 Restaurants
Champagne is home to some of my favourite restaurants in the world, from intimate, homely dining to Michelin-starred decadence of the highest order. I've been a regular diner over the past decade and I'm constantly asked for my recommendations, so it's high time I published my little black book for the very first time! Here's a wrap up of my 25 favourites…
Best of the best
L'Assiette Champenoise
40 avenue Paul Vaillant-Couturier 51430 Tinqueux | Ph 03 26 84 64 64 | www.assiettechampenoise.com
Closed on Tuesday and Wednesdays (lunch and evening) all year long.
L'Assiette Champenoise is one of Champagne's finest hotels, and this is where we stay stay during The Champagne Tour. Arnaud Lallement presents Champagne's most exciting and most contemporary cuisine from the region's only 3 Michelin starred restaurant. Immaculately polished silver service delivers a modern take on French cuisine, highlighting fresh ingredients with lively flavours and refreshing balance. This is complemented by a champagne list eclipsed only by Les Crayères, presented in a tome-proportioned volume recently updated to tablets.
Le Foch
37 Boulevard Foch 51100 Reims | Ph 03 26 47 48 22 | www.lefoch.com
Lundi Fermé, Mardi 12:15–13:15, 19:15–21:15, Mercredi 12:15–13:15, 19:15–21:15, Jeudi 12:15–13:15, 19:15–21:15, Vendredi 12:15–13:15, 19:15–21:15, Samedi 19:15–21:15, Dimanche 12:15–13:15
Sheer genius in the kitchen, Le Foch is a grand display of flavours, textures and temperatures that far exceed its reasonable price. Fish is a specialty, but I've been delighted by everything from duck to snails. A whole Sea Bass cracked out of its clay encasement is a dramatic highlight that a well-travelled guest during The Champagne Tour named the best fish he'd ever tasted. The wine list is impressive, with a predictably extensive range of champagnes. One well-deserved Michelin star.
Le Grand Cerf
50 Route Nacionale 51, 51500 Montchenot | Ph 03 26 97 60 07 | www.le-grand-cerf.fr
Lundi : 12h15-14h00, 19h15-21h15, Mardi : Fermé, Mercredi : Fermé, Jeudi : 12h15-14h00, 19h15-21h15, Vendredi : 12h15-14h00, 19h15-21h15, Samedi : 12h15-14h00, 19h15-21h15, Dimanche : 12h15-14h00
On the edge of the Montagne de Reims, The Large Deer is indeed a grand dining experience, fully deserving of its Michelin star. I haven't had a dish here that I can't recommend, although lobster, duck and fish with truffles are three particularly memorable highlights. Don't miss the trilogy of entrées.
Les Berceaux
13 rue des Berceaux, 51200 Épernay | Ph 03 26 55 28 84 | www.lesberceaux.com
Wed-Sun, DEJEUNER : 12h – 14h, DÎNER : 19H – 21H
Patrick Michelon's Michelin-starred Les Berceaux is Épernay's finest dining experience, exceptional, sensitive and subtle in every way. If you happen to have the fortune of being in town during truffle season, the truffle and foie gras menu is to die for!
Le Parc, Les Crayères
64 Boulevard Henry Vasnier 51100 Reims | Ph 03 26 24 90 00 | www.lescrayeres.com
Open Wed-Sun, Closed from December 22nd after diner, 2018 to January 15th included, 2019
Le Parc is my choice for the welcome dinner for The Champagne Tour. With towering marble pillars flanked by floor-to-ceiling windows eloquently rising out of painstakingly manicured gardens, the grand chateau of Les Crayères is the finest of Champagne's restaurants, and among the great dining experiences of the world. Coarse weave white tablecloths add an element of informality to otherwise uncompromised silver service in grand rooms of elegant, towering drapes, subtle lighting and refined grandeur. Impeccably attired wait staff float around the room with seamless precision, yet without pomp, and always have the time to stop for a chat. Every course is a "best ever", a rivetingly choreographed production, and the champagne list is the most comprehensive I have seen anywhere in the world, shamelessly plundering the cellars of every worthy house and grower. To make the most of Les Crayères, budget €200 per person, but to really do it properly, double that.
Restaurant Les Avisés
59 rue de Cramant 51190 Avize | Ph 03 26 57 70 06 | www.selosse-lesavises.com
Closed Tues and Wed.
An immaculately restored and luxurious hotel is a surprising venture for Champagne's most influential grower, Anselme Selosse (Champagne Jacques Selosse). His wife Corinne's tasteful decoration is an experience in itself, but it is the cuisine of chef Stéphane Rossillon that has made for some of the most memorable and personable dining experiences I've enjoyed in Champagne. He is a genius in the kitchen, yet creates a relaxed and homely atmosphere as he and his wife Natalie interact with his guests from his open kitchen while serving everyone the same menu. I ended up on a tour of the kitchen with him on one occasion, the cellar on another, and inspecting the kitchen garden on a third. The set menu is displayed on a chalkboard, changes every day and is always fresh. This is also a rare chance to meet Anselme and purchase his scarce champagnes.
Perching Bar
Foret de Brise Charette 51380 Verzy | Ph 06 07 67 94 42 | www.perchingbar.eu
Open from Wednesday to Sunday (12/20h)
High in the verdant forest atop the Montagne de Reims overlooking the fabled grand cru village of Verzy, a network of extreme high ropes courses and flying foxes beckons the adventurous. A champagne bar perched in the trees, swaying gently in the breeze, is an unexpected find. And, thankfully, the rope bridges to get up there are easily negotiated (though only one person at a time). Reward yourself with a sprawling view from an outside deck, or swing in a chair suspended from the ceiling in the breathtakingly hip interior – and a glass of champagne, of course. It only seats twelve, so be sure to book in advance. Big kids, line up for the coolest tree house ever.
Highly recommended
Bistro Le 7
7 rue des Berceaux 51200 Épernay | Ph 03 26 55 28 84 | http://www.lesberceaux.com/bistrot-le-7-epernay/
Open seven days. DEJEUNER : 12h – 14h, DÎNER : 19h – 22h
Le 7 is currently the favourite lunchtime haut of the Épernay wine trade, offering excellent value from the same kitchen as Le Berceaux. The set menu offers great options and the confit duck and fish of the day are highlights. On one recent visit, the fish eclipsed that of the 2 Michelin-starred Le Parc at Les Crayères! A different champagne is poured each day from magnum.
Hostellerie de la Briqueterie
4 Rte de Sézanne 51530 Vinay | Ph 03 26 59 99 99 | www.labriqueterie.fr
Service à partir de 19h30, Dernière commande à 21h30, Fermé les lundis et samedis au déjeuner
Set in an elegant though dated dining room in the midst of a gracefully lit, peaceful garden on the road to Sézanne near Vinay, La Briqueterie presents a classic regional menu featuring seafoods, beef, veal, lamb, pigeon and foie gras. An extensive champagne list features a deep back-vintage catalogue, though at a price. Deserving of its Michelin star.
La Grillade Gourmande
16 rue de Reims 51200 Épernay | Ph 03 26 55 44 22 | www.lagrilladegourmande.com
Mardi 12h00-13h45 19h30-21h30, Mercredi 12h00-13h45 19h30-21h30, Jeudi 12h00-13h45 19h30-21h30, Vendredi 12h00-13h45 19h30-21h30, Samedi 12h00-13h45 19h30-21h30
Owner and chef Christophe Bernard offers a warm welcome and hearty cuisine. His wood-fired grill is the action-packed centrepiece of the dining room. Once the focus of the menu, it has recently been supplemented with a variety of other French delights. The hulking wine list is a photo album displaying the labels of each bottle.
La Table Kobus
3 rue Dr Rousseau 51200 Épernay | Ph 03 26 51 53 53 | www.latablekobus.com
Fermé le dimanche soir, lundi toute la journée et le jeudi soir. Horaires des services: déjeuner 12h–13h30, diner 19h–20h30
One of Champagne's best value little restaurants, serving impeccably presented and flavoursome cuisine. The middle set menu is the pick, and don't miss the duck with a generous serve of truffle risotto. This is also one of the few venues in the region that offers BYO on some nights, and doesn't charge for the privilege.
Le Pre Champenois
1 rue Jean-Jacques Rousseau 51100 Reims | Ph 03 26 24 27 15 | www.leprechampenois.fr
Closed Sundays and Mondays.
Stéphanie and Laurent Wantelet have made quite a name for themselves since opening this brilliantly affordable restaurant in the centre of Reims seven years ago. It's a contemporary and inviting space with an inventive take on traditional cuisine. A three course meal for two and a full bottle of Bollinger NV cost no more than the Bollinger would have set me back in London or Australia.
Restaurant Racine
6 Place Godinot 51100 Reims | Ph 03 26 35 16 95 | www.racine.re
Opening from Thursday dinner to Monday dinner. Lunch – 12:15pm to 01:30pm, Dinner – 07:15pm to 09:00pm, Closed on Tuesday and Wednesday all the day and Thursday lunch
Racine is Champagne's latest dining sensation, and this French-Japanese institution has fast built a reputation that far exceeds its intimate proportions. Chef Kazuyuki Tanaka carefully choreographs exciting dishes that present lively, elegant flavours, fresh ingredients and wonderfully orchestrated contrasts of texture, flavour and temperature. His dexterity in showcasing vegetables is refreshing (and unusual in France) and he returns to Japan every three months to gather herbs and wasabi in the mountains. The only choice is whether to order the seven course or ten course menu. Follow @kazuracine on Instagram.
Recommended
Brasserie du Boulingrin
48 rue de Mars 51100 Reims | Ph 03 26 40 96 22 | www.boulingrin.fr
Ouvert du lundi au samedi de 12h00 à 14h30 et de 19h00 à 23h00 (23h30 les vendredi et samedi).
This bustling Parisian-style bistro is the go-to lunchtime spot for the Reims champagne houses. With swift service and an affordable menu that's always reliable, it's as comfortable for a noisy family lunch as it is a business dinner. Keep the paper tablecloth as a cool souvenir. It reopened a few years ago in new double-storey premises, and has maintained the same admirable standards.
La Vigneraie
14 Rue de Thillois 51100 Reims | Ph 03 26 88 67 27 | www.vigneraie.com
Ouvert le midi à partir de 12h00/14h00, le soir à partir de 19h30/21h30, fermé le dimanche soir, le lundi et le mercredi matin
A great little restaurant run by monsieur and madame Badier in Reims with impressive cuisine, presenting fresh ingredients beautifully. Tasteful, creative twists make dining at La Vigneraie an engaging experience. The wine list is impressive, and well priced.
Le Bois Joli
Voie de la Liberté, 51160 Saint-Imoges | Ph 03 26 52 68 99 | www.le-bois-joli.com
Le Restaurant est ouvert midis et soirs du Mercredi midi au Dimanche midi
Le Bois Joli hit the ground running. I visited six days after it first opened its doors in 2014 and was very impressed. Foie gras with fig and fresh raspberries was sensational. A great champagne list. It's located at Saint-Imoges on the montagne on the main road from Épernay to Reims, and well worth stopping.
L'Épicerie Au Bon Manger
7 rue Courmeaux, 51100 Reims | Ph 0326 034 529| https://aubonmanger.fr
Monday: Closed, Tuesday and Wednesday: 10 am – 7 pm, Thursday and Friday: 10 am – 11 pm, Saturday: 10 am – 7 pm, Sunday: Closed
The welcoming little Épicerie of Aline and Eric Serva has fast become a Reims institution of champagne growers and natural wines, serving platters of outstanding artisan cheeses and charcuterie. It's always packed, and it's easy to see why.
Version Originale
25 bis Rue du Temple 51100 Reims | Ph 03 26 02 69 32 | www.vo-reims.fr
Ouvert du Mardi au samedi (midi et soir) de 12 h à 14 h et de 19 h à 22 h. Fermé le dimanche et lundi.
Chef Christophe Mertes created Version Originale in 2002 and has presented fresh ingredients in classic combinations ever since. Seafood is the star of a menu that changes seasonally. The lobster is outstanding.
Well worth a try
Au Petit Comptoir
17 rue de Mars 51100 Reims | Ph 03 26 40 58 58 | www.au-petit-comptoir.fr
Ouvert du lundi au jeudi : 12H00 – 14H00 & 19H00 – 22H00, Le vendredi & samedi : 12H00 – 14H00 & 19H00 – 22H30
A longstanding institution in Reims, offering an affordable bistro menu from fresh seasonal ingredients sourced from the Boulingrin market halls, just across the road. It's managed by the owner of the Boulingrin, and he still works the floor.
Brasserie Le Jardin, Les Crayères
7 ave du Géneral Giraud 51100 Reims | Ph 03 26 24 90 90 | www.lescrayeres.com
Daily 12pm – 2pm, 7pm – 10pm
A relaxed and affordable alternative set amidst its own thriving kitchen garden in the grounds of Les Crayères, this modern brasserie features local produce in a well-balanced mix of classic and more contemporary cuisines. Its keenly priced wine list features great champagnes to be plundered at enticing prices. This is one of the best places to end up if you find yourself famished on a Sunday evening in Reims.
Excelsior
96 Place Drouet d'Erlon 51100 Reims | Ph 03 26 91 40 50 | www.floreims.com
Ouvert 7J/7 de 11h30 à 14h30 (15h le dimanche) et de 18h30 à 22h30 (23h le vendredi et samedi)
In a lavishly appointed mansion in the heart of Reims, local chef David Mathieu presents a seasonal menu with a focus on regional dishes and seafood platters. Formerly Brasserie Flo.
La Table des Halles
23 rue de Mars 51100 Reims | Ph 03 26 35 25 96
Tuesday 12–2pm, 7–10:30pm, Wednesday 12–2pm, 7–10:30pm, Thursday 12–2pm, 7–10:30pm, Friday 12–2pm, 7–11pm, Saturday 7–11pm, Sunday Closed, Monday 12–2pm
Between Au Petit Comptoir and Le Bocal, opposite Brasserie du Boulingrin, La Table des Halles is a casual and relaxed little restaurant in the epicentre of Reims' market strip. Chef Sébastien Colot offers creative and affordably priced dishes.
Le Bocal
27 rue de Mars 51100 Reims | Ph 03 26 47 02 51 | www.restaurantlebocal.fr
Du mardi au samedi : midi et soir, Fermé le dimanche et lundi
There's no surer sign of fresh seafood than the aroma of walking through the seafood market to enter this tiny restaurant. Needless to say, the selection of oysters and all manner of good things from the sea is marvellous.
Le Royal, Royal Champagne
9 rue de la République – 51160, Champillon | www.royalchampagne.com
Wednesday to Sunday lunch time (lunch & dinner) – from 12pm to 1:30pm and from 7:15 pm to 9:30 pm
New restaurant at the grand Royal Champagne. I'm yet to dine here. The locals speak in more glowing terms of the brasserie than the fine dining restaurant.
Rotisserie Henri IV
62 Boulevard Charles de Gaulle 51160 Ay | Ph 03 26 54 77 40
Tuesday 12–2pm, Wednesday Closed, Thursday 12–2pm, 7:30pm–12am, Friday 12–2pm, 7:30pm–12am, Saturday 12–2pm, 7:30pm–12am, Sunday 12–2pm, 7:30pm–12am, Monday 12–2pm
A hearty restaurant cum bar in Aÿ, with warm and friendly staff serving generous courses (skip entrée!) from a rotisserie. This is a casual and relaxed place to fill up over lunch between tastings. Book in advance as it's popular.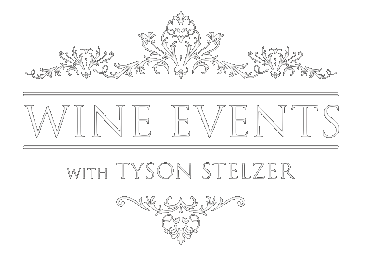 We'd love to add you to our list of friends so you're first to receive updates on all our upcoming dinners, tastings, tours, articles and books.