Champagne's Top Ten Rock Solid Performers and Movers & Shakers
Which are the estates to watch in Champagne this year? Who are the rock solid performers and who have tracked the most spectacular trajectory into the stratosphere in the seven years since I released the first edition of The Champagne Guide?
At the start of a new year and the occasion of the release of my fifth edition, I've trolled more than 2,600 tastings spanning seven years and more than 200 houses to single out the five champagne estates that have most dramatically marked a changing of the guard for Champagne.
But first, the five estates that have held their lofty orbit in the champagne ubersphere, with top scores in the very first edition of my Guide and holding their cruising altitude every year since.
Champagne's Top Five Rock Solid Performers
1. Bollinger
Taste Bollinger Special Cuvée NV and marvel at just what this estate has achieved. On perpetual discount, no other outfit in the world creates fizz of such class at a festive price, to the tune of more than 2.5 million bottles annually. Bollinger's distinguished fruit resources, powerful pinot noir lead, deep reserves and substantial oak fermentation are unparalleled at this production scale. And yet what really sets Bollinger apart is that it achieves all this with freshness and vitality.
2. Krug
Long live the king of Champagne! Krug is aged longer, released later and blended with more reserves and deeper reserves than ever before, and yet the grand paradox is that it's never tasted more poised, more detailed nor more exact. Krug is singly the greatest sparkling house in this corner of the galaxy and Clos du Mesnil 2002 is the radiant star of 2017.
3. Billecart-Salmon
The theatrics of Billecart's flamboyant quartet of Blanc de Blancs Vintage, Elisabeth Salmon Rosé, Clos Saint-Hilaire and, most of all, Nicolas François Billecart are nothing short of mesmerising, but the real game for Billecart is its affordable Brut Réserve NV. The enchanting freshness and elegance that this cuvée projects in the midst of generous reserves and a substantial meunier lead is a contradiction of the most breathtaking order.
4. Pol Roger
Pol Roger is a grand exception to the world of Champagne on so many levels, not least that its glorious suite of vintage cuvées comprises a whopping 25% of production. 'White Foil' Brut Réserve NV is always a refreshing go-to, if never quite attaining a place in the top ten entry NVs. Brut Vintage, Blanc de Blancs Vintage and the ever handsome Sir Winston himself are perpetual forces to be reckoned with.
5. Salon
The price has almost doubled in seven years, allocations have dwindled to obscurity, and I detect a little more phenolic presence than in the past, but these details aside, every Salon release has upheld the place of this fabled house in my top ten every year. Buy it duty free off shore, where you'll pay half the price.
Champagne's Top Five Movers & Shakers
1. Charles Heidsieck
The rise and rise of Charles Heidsieck over the past seven years is unparalleled in the sparkling world. Brut Réserve NV has no rival besides Krug itself (at three times the price), currently reverberating with 40% reserves (of average age 19 years), contrasting the radiant freshness of the epic 2008 base vintage. For the price, it's the best bubbles on the planet right now. The team of rockstars in the winemaking and management teams of this tiny house of little more than half a million bottles have worked magic in recent years, and look out for more tricks to come, thanks to a talented new chef de cave since 2015.
2. Deutz
To more than triple production in a decade is a daunting feat in itself, and to increase finesse and precision at the same time is nothing short of preposterous. Deutz has set an astonishing mandate, from 1.8 million bottles of its crystal clear Brut Classic NV through a suite of beach-fresh vintage cuvées and the epitome of prestige in Amour de Deutz and William Deutz, not to mention what could be the finest trilogy of rosés ever bottled.
3. Jacquesson
It's been 40 years since Jean-Hervé and Laurent Chiquet's family purchased Jacquesson, 30 years since the brothers took control, 20 years since they turned champagne's non-vintage concept on it head with their controversial '700 series' cuvée, and ten years since they pulled their most cunning stunt of all by slashing production to ramp up quality. And ramp up it has. My tip is to buy now, because you can't slash volume without ultimately increasing the price.
4. Louis Roederer
Jean-Baptiste Lécaillon is the sharpest intellect in Champagne today, with an acute attention to every element of detail of champagne growing and production, and a strength of nerve like no other. I spend hours with him many times every year and I learn new secrets every time. He is perpetually learning and adapting and his cuvées are clocking every detail of this evolution. All 2.4 million bottles of Brut Premier represent a remarkable achievement.
5. Egly-Ouriet
Francis Egly is the finest sparkling grower on earth right now, painstakingly drawing the full grandeur from remarkable sites on the Montagne's finest terroirs, while upholding ravishing precision. The magic starts with his glorious Brut Tradition NV, and even lesser base vintages do not disrupt its determined gaze. A tiny production of 100,000 bottles is snapped up by collectors as soon as it lands, so be quick.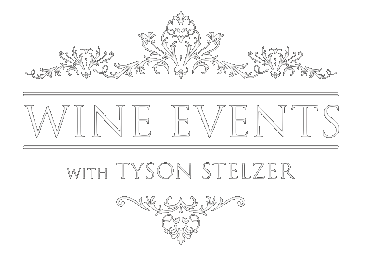 We'd love to add you to our list of friends so you're first to receive updates on all our upcoming dinners, tastings, tours, articles and books.