This article first appeared in Style Magazine, September 2010
Tyson Stelzer
The most exciting white wine on the shelves this year is not what you might expect, reports Tyson Stelzer.
There's a new, lithe supermodel gracing the catwalks of the Australian wine scene. Sauvignon blanc, stand back. Pinot gris, step aside. Chardonnay is strutting her stuff with a vengeance.
If you fell out of sorts with chardonnay years ago, join the crowd. Australia's favourite white wine of the 80s lost her way in the 90s. Bulking up with broad hips of thick, ripe fruit and wide ankles of heavy oak, there was little left to flatter. No wonder perky sauvignon blanc pranced in and stole the show.
Now Chardonnay is back, fitter than ever, after a performance in the gym that makes Biggest Looser look like a casual warm up. Goodbye Kath and Kim's derided Kardonnay. Hello slender hottie!
Fashionistas take note, twilight has set in on sauvignon's day in the sun. It's the dawning of a new era of Chardonnay.
Never before have I seen a wine style pull such a complete turnaround as emphatically as Australian chardonnay in the past three years. In the hands of its most sensitive makers, you'll discover delicate aromas of lemon blossom, subtle flavours of white peach and a clean, crisp finish accented with lemon zest.
This might sound a lot like a certain other white variety, but there's more to the new age of chardonnay than simple flowers and fruits. At its finest, chardonnay offers an experience of texture, a very fine sensation in your mouth that winemakers call 'minerality.' This comes from the cool air and the mineral soils of chardonnay's best vineyards, and from careful handling and a few tricks in the winery.
Chardonnay's minerality gives it a dimension and a complexity greater than any other white variety. Its spiritual home is in Burgundy in France, where tiny vineyards produce the most revered white wines in the world. The greatest Grand Crus of white Burgundy are wines of seemingly limitless complexity and longevity but, sadly, they are so rare and so prized that few of us will ever afford them. Chablis, the northern outpost of Burgundy, is the home of much more affordable Chardonnays, blessed with deep wells of minerality.
The good news is that you needn't shell out a fortune to partake in chardonnay's splendour. Never before have the finest sub-$20 Chardonnays shone in my tastings as brightly as they have this year.
Spring is here, it's the season of fashion. When it comes to the chardonnay trend, thank goodness fashion and good taste come together.
www.clearaboutwine.com.au
Tyson's Picks
Oxford Landing Chardonnay 2010, $9
The best Oxford Landing yet, this is a cheap as decent chardonnay gets anywhere in the world. Think citrus blossom, nectarines and peaches with just enough citrus zest to keep it fresh. (Widely available)
Penfolds Thomas Hyland Chardonnay 2009, $22
Australia's finest bargain white just got even better. Rippling with minerality, it's a confluence of stonefruits and citrus with roast nut complexity. (Widely available)
Chapel Hill McLaren Vale Gorge Block Chardonnay 2009, $22
You won't believe that McLaren Vale chardonnay could be so gorgeously perfumed and delicate, with fine minerality and texture taking it to another level. (www.chapelhillwine.com.au)
Domaine William Fèvre Chablis Premier Cru Montmains 2007, $88
The greatest modern vintage in one of Chablis' finest Premier Crus has produced a wine of coiled restraint and chalky minerality. (Wine Emporium)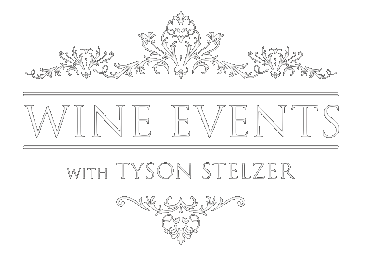 We'd love to add you to our list of friends so you're first to receive updates on all our upcoming dinners, tastings, tours, articles and books.