This article first appeared in Style Magazine, October 2010
Tyson Stelzer
The resurgence of rosé has made pink the new white, says Tyson Stelzer.
Ever seen that expression of terror on someone's face when they're offered a glass of rosé?  The fear of being caught with a glass of something that looks like it belongs in the Barbie aisle at Toyworld. Or, worse still, drinking something that resembles alcoholic raspberry cordial. Perhaps the phobia is justified? But it needn't be.
The answer to our rosé predicament comes from half a world away. Along the Mediterranean coastline of the far south-east of France lies a region famous the world over for its produce. Provence is the summer playground of the French, brimming with Mediterranean cuisine, seafood of all descriptions and bountiful fresh fruits and vegetables. Such fare deserves delicate wines, and Provence delivers.
This is the spiritual home of rosé, but not as we know it. In Provence, rosé is never Barbie pink. Its pale salmon or copper hue betrays an elegant style before you even pick up your glass. This is perfumed rosé, subtle, textured and, most important of all, it's not sweet. Think pomegranate, guava, pink grapefruit and savoury herbs rather than raspberries and strawberries.
When I took the supertrain from Paris to Provence in June, I set my coordinates for summer in the coastal town of Bandol. Provence is a large region and Bandol is its wine epicentre. Here, names like Tempier, Terrebrune and La Suffrene make some of the world's finest rosé. Even the most expensive of these will leave you change from a 20€ note. It's just a shame it's costly to get these wines over here.
What surprised me most in Provence was not the finesse of its best rosés but that its average offerings played to the same drum. You can rely on a 'pichet' of house rosé in any out-of-the-way Provencal café to deliver the same dry, perfumed joy. And that joy will set you back little more than the price of a bottle of water.
In Australia, such a pink punt will all too often end in sweet disappointment, but it is refreshing to see a few of our most talented rosé makers prizing subtlety over sweetness. When De Bortoli winemaker Steve Webber returned from Bandol last month, he announced, "If we give Australians a predictable flavour experience of pale, dry, textural rosé it could be the next sauvignon blanc." Bring it on, I say!
Rosé ranks among the most versatile wines. Chill it to fridge temperature and it will behave like a dry white or let it warm up and masquerade as a light red. It's the quintessential picnic wine, the best thing to wash down anything spicy and it even goes with bacon and eggs. There you have it, the perfect breakfast wine!
www.clearaboutwine.com.au
Tyson's Picks
Oxford Landing Rosé of Cabernet 2010, $9
Proof that decent rosé can be found on a shoestring, this is proper, dry rosé with subtle strawberry flavours.
De Bortoli Estate Yarra Valley Pinot Noir Rosé 2010, $20
Light on for colour and sweetness (hoorah!) but never for complexity or finesse, this is beautifully textured, with flavours of watermelon, pomegranate and cumquat.
Scorpo Mornington Peninsula Rosé 2009, $30
If you're too sophisticated for rosé, here is your wine. A fine, mineral backbone supports rose petal perfume and flavours of savoury herbs and tomatoes.
Domaine Tempier Rosé 2009, $54
Go on, you'd pay this for a red wine, so why not for one of the world's best rosés? Perfectly dry and elegantly refined. Gorgeous floral bouquet, pretty pink grapefruit and pink pepper.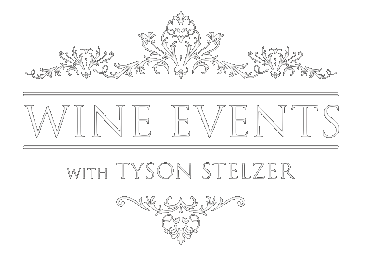 We'd love to add you to our list of friends so you're first to receive updates on all our upcoming dinners, tastings, tours, articles and books.