Yarra Valley – The New Age of Australian Wine
This article first appeared in Decanter, November 2010
Tyson Stelzer
In the greater wine world, the position occupied by the Yarra Valley is a privileged one. While other regions stand proudly behind a handful of varieties, the diverse microclimates, soils, aspects and altitudes of the Yarra lend it to an arsenal of diversity that spans everything from delicate bubbles to deeply concentrated Shiraz. Others winegrowing regions fear extinction in the wake of global warming, while the Yarra simply looks further up its cool slopes. Many winemakers elsewhere "tread water" but the Yarra boasts the most dynamic band of young innovators in the country. While others bemoan a lack of restaurants, accommodation and other services, the Yarra is brimming with some of Victoria's best. And to top it all off, this place is drop-dead gorgeous, a valley of sweeping expanses of grazing land and quaint villages, set to a picture-perfect backdrop of blue-tinted mountains. On the doorstep of Melbourne, it's no surprise that the line of visitors is long and wide. If there's one wine region in Australia that's got it all, it has to be the Yarra Valley.
But you can't have everything, and there are seasons when the sky frowns on paradise. In 2007 there was frost, in 2008, drought, in 2009, heatwave and bushfires and 2010 was the hottest year of them all. In the wake of climactic Armageddon, a new day has come to the Yarra Valley. But doom and gloom have found no place here, and I've never seen a more positive outlook in the region.
"When there is a crisis or a celebration, Italians eat their way out of it!" jokes De Bortoli Chief Winemaker Steve Webber, referring to the strong Italian community in the region. "It's a sign of the Yarra's coming of age that it bands together more than ever." And he would know, having actively mentored and supported a good proportion of the region's talent through one of the largest and most progressive facilities in the region. De Bortoli has for a long time been a hotbed for the breeding of some of the Yarra's finest winemakers.
The Yarra boasts a winemaking culture of experimentation and innovation like none other in Australia. When the tide turned on rich, broad, oaky Aussie chardonnay, the Yarra led the charge toward fine, mineral, elegant styles. It is the Yarra Valley, ahead of others, that has looked to the Old World for techniques of maceration and whole bunch fermentation in pinot noir and shiraz. Small batch fermentations have become commonplace, ever-larger and ever-older barrels are emerging, more varieties are taking hold and new single vineyard wines are appearing. There's an experimental barrel or two hidden in the back corner of many wineries. Few will see the light of day until the vintage comes when they get it right. For many, that vintage is not far away.
In such a culture of evolution, few makers appear daunted by the prospect of a changing climate. "Is it global warming or is it that we all missed the point in the first place?" asks Tony Jordan, who selected the Yarra Valley as the base of Domain Chandon, Moët et Chandon's Australian facility, in 1985. "I suspect the latter, but global warming has just given us an extra kick in the pants!" As more makers source fruit from the cooler reaches of the Upper Yarra, Jordan predicts that a warmer climate will mean increased plantings of shiraz and cabernet on the warmer, lower sites in the region, while pinot noir and chardonnay will head higher up the hills.
The Yarra Valley is essentially a cool region, but its considerable variation in altitude and aspect produces a diversity of mesoclimates suited to an exciting array of wine styles. High in the hills of the Upper Yarra, in the region's most southerly extreme, Gembrook Hill crafts a barrel-fermented sauvignon blanc of great elegance, spice and structure, capable of ageing gracefully for a decade and beyond. Such altitudes are also responsible for exceedingly fine chardonnay, blessed with refined subtlety and flinty minerality.
In the recent era, it been pinot noir that has led the way in the Yarra Valley, both in volume and in refinement. It would not be unreasonable to suggest that no other region has achieved more with this variety in Australia.
Shiraz has traditionally been at home on the warmer, north-facing slopes of the valley, where it makes a spicy, peppery style with silky tannins. Higher sites are now showing increasing promise. Young innovator Luke Lambert (Luke Lambert Wines) sources shiraz from an elevated block at St Andrews. "This is shiraz built around acid and skin tannin, unlike big South Australian reds with oak tannin and sweetness," he explains.
According to Australian wine industry veteran Brian Croser, it's cabernet sauvignon that's most suited to the Yarra Valley. Well-known Yarra Valley winemaker and writer, James Halliday, comments that "there's no question that if you had a good north-facing slope, you could make a good cabernet in the lower Yarra. I say 'had' because this may all be past tense in today's climate!"
A new age is dawning in the Yarra and the coming decade will reveal a diverse range of wines like we have never before seen unleashed. As Yarra Burn Winemaker Mark O'Callaghan suggests, the best wines of the Yarra Valley are yet to be made.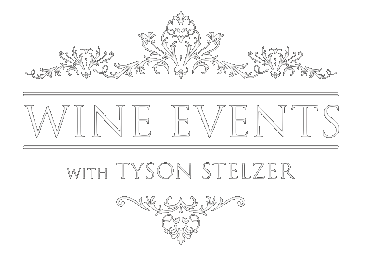 We'd love to add you to our list of friends so you're first to receive updates on all our upcoming dinners, tastings, tours, articles and books.