This article first appeared in Style Magazine, November 2010
Tyson Stelzer
In the wake of climate change, beware of wines that have suffered in the heat, warns Tyson Stelzer.
I've never seen a vintage quite like 2008 in the Barossa. There have been plenty of dismal vintages and the occasional triumph, but never one that has shown both extremes in the same season quite like this.
It's only now that the 2008 reds are hitting the shelves that the full picture is becoming apparent. Nowhere was this better on display than during the recent judging of the 2008 shiraz class at the Barossa Wine Show. When we lined up all 113 entries a very interesting phenomenon emerged. Half the wines were turning brown and falling flat prematurely. They tasted overripe, porty and stewed. The rest showed a more graceful poise, some even displaying the kind of bright fruit definition that defines the very finest Barossa vintages.
The reason for this strange diversity becomes apparent if you glance back over the 2008 weather records. Smack-bang in the middle of vintage came that record-smashing heatwave of fifteen consecutive days over thirty-five degrees. Any fruit left on the vines was fried.
Penfolds Chief Winemaker Peter Gago told me that 2008 should be considered as two completely different vintages, labelled 2008a and 2008b. The defining difference is whether the fruit was picked before or after the heatwave.  Those wines picked after the heatwave are already past their prime, having fallen in a blubbering, seething heap on the floor.
Critics were quick to label this vintage as a "bastard," but such generalisations will soon be shown to be premature. Prior to the heat, the season was idyllic. The best wines that the 2008 vintage has to offer are currently buried in the depths of South Australia's cellars and won't see the light of day for some years yet. But when they emerge, look out, because among them will be some of the finest reds this decade.
I have seen sneak previews of Peter Lehmann's flagship Stonewell Shiraz and some very Special Bin Penfolds wines that have not yet even been named. When these wines are finally unleashed you will want to be first in line. And after all the premature tales of doom and gloom, with any luck it may be a short queue!
In the meantime, you'll be pleased to know that some of the 2008 highlights from the Barossa Wine Show are already at hand. Wayne Dutschke's 2008 range is the finest set of wines ever to emerge from his infamous shed at Lyndoch in the Barossa. Tash Mooney harvests her fruit for her Fox Gordon label before it gets too ripe, so her 2008s are right on form. And Yalumba's Cabernet Shiraz blends have hit new levels of refinement this vintage.
For my full list of Barossa Wine Show highlights, visit www.clearaboutwine.com.au.
Tyson's Picks
Fox Gordon Eight Uncles Shiraz 2008, $19
Lift, spice and perfume are Tash Mooney's aspirations for Barossa Shiraz. Here she's achieved all three, with remarkable density of black fruits. Super serious wine at a silly price. (Vintage Cellars)
Yalumba The Scribbler Cabernet Shiraz 2008, $20
Australia's best bargain red melds spicy shiraz with the texture and structure of cabernet to produce a seamless wine that proves just how party friendly this blend can be. (1st Choice, Dan Murphys, Vintage Cellars)
Yalumba FDR1A Cabernet Sauvignon Shiraz 2008, $37
Juicy plum and berry compote flavours are the theme of this Great Australian Red, and it has structure and restraint thanks to its cool, Eden Valley cabernet component. (1st Choice, Dan Murphys, Vintage Cellars)
Dutschke St Jakobi Shiraz 2008, $38
Perfumed violets, supple tannins and vibrant acidity give life to preserved plum and stewed rhubarb flavours, keeping rich alcohol in check. (Festival Cellars)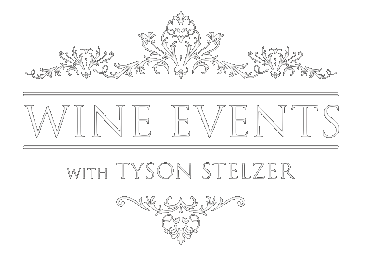 We'd love to add you to our list of friends so you're first to receive updates on all our upcoming dinners, tastings, tours, articles and books.