Sparkle! The Champagne Guide 2011
This article first appeared in Style Magazine, December 2010
Tyson Stelzer
The world of bubbles is on the move. I won't be buying sparkling wine in quite the same way again. I've always said there's a very simple rule for choosing a bottle of bubbles in Australia. If you're spending under $50, buy Australian fizz every time. If you're shelling out more, always splurge on Champagne. Not any more. You can now find stunning Champagne for $40. Happy days!
There are more good bottles of Champagne on the shelves this Christmas than ever. Last year, Australia moved up to ninth place in the world in Champagne consumption. That's more per head than any country outside Europe (and I'm certainly doing my bit to keep the average up! ). This appetite makes for a tantalising diversity of imports.
There's more good news ahead, too. Champagne lovers recently raised their glasses in celebration when the Australian dollar reached parity with the US. Expect bargain bubbles this Christmas, and not only from the household names.
A new era has arrived in Champagne. Most Champagne is made by cooperatives and large merchant houses under big brands, but the vast majority of Champagne's vineyards are owned by more than 19 000 growers. Increasingly, these growers are making and selling their own wines and these are making their way to Australia.
This has prompted a Champagne "grower producer" revolution down under, and in top sommelier and retail circles you'll hear names like Pierre Gimonnet, Larmandier-Bernier and Chartogne-Taillet more often than Moët,  Veuve Clicquot and Pommery. Meanwhile, some of Champagne's medium-sized houses like Billecart-Salmon, Pol Roger and Bollinger are popping out some of the best fizz in the world.
With so many options, how do you line up the best bubbles for your buck this Christmas?
I started my hunt in the cellars of Champagne in June this year, and I haven't stopped tasting since I returned to Brisbane. The result is the most up-to-date Champagne buying guide in Australia, featuring hundreds of wines from $40 to $679. After printing eleven wine books, The Champagne Guide 2011 is my first foray into the world of ebooks. It was paramount that this guide was up-to-date with fresh wines from the latest pre-Christmas shipments which have only just landed, so there was no time for printing.
The Champagne Guide 2011 features scintillating vintage wines from one of Champagne's finest grower producers that you can snaffle for as little as $42. It tastes off all the legendary prestige cuvées of every worthy house, and it highlights the best of everything in between. Is the finest Champagne this year Krug, Salon, Pol, Bollinger or Billecart? You'll see some of the highlights among my picks this month and you can find the rest at www.champagneguide.com.au.
Tyson's Picks
Billecart-Salmon Cuvée Nicholas Francois 2000, $165 (Widely available)
The Champagne Guide 2011 Wine of the Year is one of the most spellbinding bottles of fizz you'll ever buy for this price.
Billecart-Salmon Grande Cuvée 1998, $475 (Widely available)
The Champagne Guide 2011 Prestige Wine of the Year is an experience of a lifetime. It will leave you mesmerised.
Pierre Gimonnet Fleuron Blanc de Blancs 2004, $60 (Vintage Cellars, 1st Choice)
The Champagne Guide 2011 Bargain Wine of the Year is $42 by the dozen. You'd swear there should be a "1" in front of the price.
Champagne Chartogne-Taillet Brut Millesime 2002, $100 (Champagne Gallery, Taphouse Cellars)
The Champagne Guide 2011 Best wine of the Year under $100 romps all over most large house prestige cuvées.
Billecart-Salmon Brut Rosé NV, $120 (Widely available)
The Champagne Guide 2011 Best Rosé of the Year is so sublime that everything will move in slow motion as soon as it reaches your lips.
Krug Rosé NV, $679 (Widely available)
The Champagne Guide 2011 Best Prestige Rosé of the Year is a once in a lifetime indulgence. One day…
Chartogne-Taillet Anne Le Rosé Brut NV, $90 (Champagne Gallery, Wine Emporium)
The Champagne Guide 2011 Best Rosé of the Year under $100 is gorgeously graceful, elegantly charming and ever so slightly naughty.
Pol Roger Cuvée Sir Winston Churchill 1999, $265 (Widely available)
Winston is as genteel and dignified as ever, but he could use another decade to mellow.
Taittinger Comtes de Champagne 1999, $320 (Widely available)
Transcendentally sublime blanc de blancs (Chardonnay) of utter mineral finesse.
Duval-Leroy Femme de Champagne 1996, $265 (Champagne Gallery, McGuires, The Wine Emporium)
The most powerful and profound vintage of my lifetime is almost completely sold out. Almost.
Krug Vintage 1998, $500 (Widely available)
If you're going to bang five hundred bucks on a bottle of booze, you'd better make sure it's this one
Pierre Gimonnet & Fils Brut Premier Cru Gastronome 2005, $65 (Vintage Cellars, 1st Choice)
Buy a bottle of this bargain and I guarantee you'll be back for a dozen ($45.50 at Vintage Cellars).
Larmandier-Bernier Blanc de Blancs Premier Cru Extra Brut NV, $85
Articulate and incisive, here's proof that grower-producers can take on the big boys at a fraction of the price.
Lanson Gold Label Brut Vintage 1998, $85 (Dan Murphy's, BWS)
An underrated bargain that will effortlessly age for as long again.
Billecart-Salmon Brut Reserve NV, $86 (Widely available)
The finest big name non-vintage bubbles on the shelves. I just ordered a three litre for a party. Cheers everybody!
Bollinger Rosé NV, $164 (Widely available)
Bollinger is bubbles with brawn and flesh, but this release is as fit and energetic as ever.
Laurent-Perrier Rosé NV, $140 (Widely available, including The Wine Emporium)
A distinguished celebration starter, the perfect palate cleanser to finish… and I'll happily keep slotting it right through the night!
Pol Roger Brut Rosé 2002, $130 (Widely available)                          
Vintage rosé Champagne says "decadence" and "elegance" but only one house prices it the same as its vintage white.
Bollinger La Grande Année Rosé 2002, $331 (Widely available)
When it's time to make a monumental statement while maintaining the utmost class, there is only one wine that will stand the challenge.
Billecart-Salmon Cuvée Elizabeth Salmon 2000, $250 (Widely available)
No party popper, allow this seductive rosé to work its magic with your love at your most intimate moment.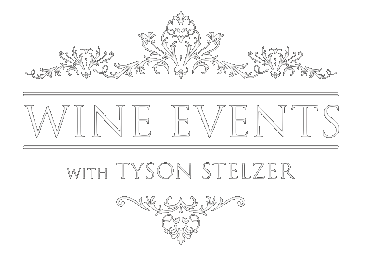 We'd love to add you to our list of friends so you're first to receive updates on all our upcoming dinners, tastings, tours, articles and books.