Clare Valley and Eden Valley: The Gardens of Riesling
This article first appeared in Decanter, February 2010
Tyson Stelzer
Australia's finest expressions of Riesling are to be found in South Australia's Clare and Eden Valleys. Ironically, neither is a valley at all; the Clare is an elevated plateau with a web of sub-valleys running in all directions, carved into the hills by a multitude of meandering creeks. The Eden is windswept high country with exposed hills and moderately steep gradients. The link between the two is the Mount Lofty Ranges, the backbone of Adelaide's wine regions, stretching from the southernmost point of the Fleurieu Peninsula up to Clare and beyond in the north. It is this Range that elevates both regions to the cool altitudes that define their wine styles.
On the eastern edge of the Barossa Valley the Ranges stretch heavenward, rising from 380 to 550m above sea level. This is the Eden Valley, a picturesque landscape of undulating hills, rocky outcrops and ancient gum trees. With its varied topography and balanced climate, this has been the home of a wide range of wine varieties for more than a century-and-a-half.
The most famous of these is Riesling, which thrives in the Eden Valley's warm, sunny days, all the while maintaining its zesty acidity and fragrant aromatics thanks to cool nights. It enjoys the higher reaches toward the southern end of Eden Valley, with many of its most famous sites around 500m in altitude, and some reaching 550m in the subregion aptly named "High Eden". Characterised by flavours of lime, lemon and sometimes grapefruit, Eden Valley Rieslings are wines of delicate floral aromas and signature minerality, verging on chalky or talc-like in texture. Restrained and nervy, these are structured wines that age reliably to develop notes of toast, honey and butter.
It takes just three-quarters of an hour to drive to the Clare Valley from the northern end of the Eden Valley, and here the days are slightly warmer. With vineyards between 320 and 570m in altitude, the Clare enjoys cool evenings, although not as cool as those of the Eden Valley, which is a little further from the moderating influence of the ocean.
This explains the slightly more extroverted personality of Clare Valley Riesling. Classic floral aromas are the fingerprint here, while flavours of lemon and lime can develop into notes of tropical fruits in warmer seasons. These can be exuberant wines, more generous and weighty, with softer, more rounded acidity than the Eden's more restrained temperament and more defined, linear acidity. The best of the Clare are still tight and austere in structure and are long-lived, developing waxy, toasty, honeyed flavours with maturity.
The Clare Valley's warmer climate explains why it is that Cabernet is able to ripen reliably here, even at an altitude of 570m, the highest vineyard location in the region. Here, Jeffrey Grosset's "Gaia" vineyard produces distinctive, varietal Cabernet Sauvignon, Cabernet Franc and Merlot which blend to produce a distinguished, long-ageing style.
Despite Cabernet's success, it is Shiraz that claims the crown for the Clare Valley's most distinctive reds. Cool nights create slow, even ripening conditions, nurturing full-bodied wines deep in colour and concentration, with more definition, backbone and natural acidity than South Australia's warmer regions. This also explains the attractive, floral aromatics that these wines tend to carry. There is an interplay between eucalypts and vineyards in the Clare valley, and vines located in close proximity to gum trees often produce fruit with characters of eucalypt and menthol.
Shiraz thrives in the cooler reaches of the Eden Valley, too. In the south, where the Eden Valley is higher and cooler, it develops great concentration of flavour, taking on classic spicy/peppery characters, sometimes herbal and floral, with defined acidity, fine tannins and tight structure. More often, however, Eden Valley Shiraz expresses itself in riper black cherry, plum, liquorice and gamey flavours. In the north, around the little village of Keyneton, the altitude drops to below 400m and the temperature rises appreciably. Here, Shiraz builds richer flavours of mulberry and blueberries and even exotic five spice nuances. This is the location of Australia's most famous Shiraz vineyard, Henschke's 160-year-old "Hill of Grace." In keeping with the theme of the Eden Valley as more of a hill than the valley, the Hill of Grace is more a valley than a hill!
Perhaps a more pertinent contradiction to the European mind lies in the question of how restrained Riesling and concentrated Shiraz can be grown consistently in neighbouring vineyards in the Clare and Eden Valleys? The answer is in warm days which ripen Shiraz and cool nights which maintain acidity and aromatics in both varieties. Both regions enjoy relatively dry autumns, affording extended ripening seasons for red wines.
It is for these reasons, too, that Merlot has enjoyed success in the Eden Valley, particularly in the hands of Australia's most celebrated champion of the variety, Jim Irvine. Sourced from a single vineyard not far from the township of Eden Valley, his Irvine Grand Merlot is a powerful expression of the style, with lifted violet aromas and rich, dark berry fruits.
The region is also the home of Australia's flagship range of Viogniers. Yalumba has managed to tame this temperamental variety in a number of vineyards across the region. Under the direction of Louisa Rose, Australia's leading authority on the variety, the company now produces five different styles of Viognier.
Despite this experimentation, both the Clare and Eden Valleys remain loyal to the varieties that have sustained their industries for more than a century-and-a-half. There is a resolute independence among the winegrowers of these regions, who refuse to sell out to the cycles of popular trends and new varieties. It is for this reason that they continue to passionately pursue a variety that seems perpetually out of fashion, all the while crafting some of the finest, most age-worthy and best value white wines in Australia – something for which those of us in the fortunate minority who adore the noble Riesling grape remain most grateful.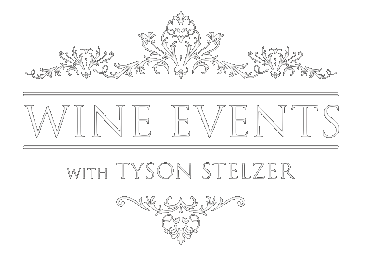 We'd love to add you to our list of friends so you're first to receive updates on all our upcoming dinners, tastings, tours, articles and books.