This article first appeared in Style Magazine, June 2010.
Tyson Stelzer
There's a world of wine to be discovered online, if you know where to look, explains Tyson Stelzer.
We live in an age of information overload. Status updates and tweets fly past faster than we can read them. Type "wine review" into Google and sixty-seven million pages will be thrown up in 0.17 seconds. Hang on, make that sixty-eight million.
The explosion of cyberwine in recent years was driven first by the discussion forums and then by the bloggers. I must admit I don't spend much time reading wine forums and blogs because I don't have much time. There are worthy things to be discovered there, certainly, but how much waffle must you wade through to find them? And how do you tell the difference?
Wine shouldn't be complicated. It should be about enjoyment, about kicking back with friends and discovering great flavours that bring food to life. Wine should be simple and it should be easy. But too often it isn't.
Every Friday and Saturday night my phone vibrates with calls and texts from mates. They're in bottle shops or pouring over wine lists. They haven't got time to read books or blogs. They just want to find a decent bottle of wine – fast – and get on with the night.
That's why I've launched my new web site, www.clearaboutwine.com.au with fellow Brisbane lad Mark Folker. It's for my mates and for everyone who wants to drink better wine. No blog, no discussion forum, no podcasts, no advertising, no subscriptions and no "buy" button. Only the best wines in your world and the most important stories behind them.
I taste 15 000 wines every year and this site will only ever feature a small number of the very best. To kick things off at a cracking pace, I've gone through every wine I've tasted in recent months and uploaded a list of the best-of-the-best. This is a roll call of heroes for those special moments when it's time to take things up a level.
Pinot Noir leads the charge as the most thrilling red wine category in Australia and New Zealand at the moment. If you haven't discovered the charms of this beguiling grape, there's no better time to begin your journey and no better place to embark than this list of twenty-five hauntingly enchanting wines. Riesling fronts the white charge because it is, categorically, Australia's best value wine. The 2009 vintage was the strongest in years and you'll still find the best of them kicking around the shelves because the rest of the world is yet to wake up (shhh!).
Add this site to your favourites, download it to your iphone or scratch it on your arm. And I look forward to peaceful Friday and Saturday nights.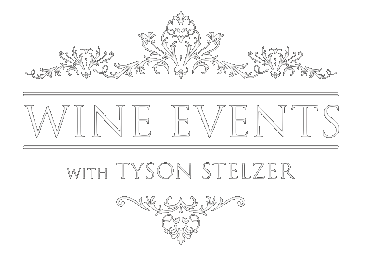 We'd love to add you to our list of friends so you're first to receive updates on all our upcoming dinners, tastings, tours, articles and books.