This article first appeared in Style Magazine, August 1010
Tyson Stelzer
Tasmania is famous for sparkling wines and pinot noir, but there are sweet surprises of another kind to be discovered on the Apple Isle, reports Tyson Stelzer.
I feel sorry for sweet wines. It seems they've never fully recovered from their image crisis of the dark days of the seventies. Not to mention the Passion Pop stigma of the eighties. Since then, it's been the done thing to "talk dry" even if you "drink sweet."
It's about time that sweet wines emerged from the (wine) closet. If you've been avoiding these sweeties you've missed out on a very exciting part of the wine world.
Australian has for a long time been the exception to the Riesling style around the planet. The benchmark Rieslings of Germany, France, Austria and even New Zealand all tend to have some sweetness. And for good reason. These are cool places which produce tart grapes; this acidity is softened by some grape sugar in the wines.
Herein lies the secret to truly great sweet wine – it must have the tart acid backbone to ensure that it doesn't taste like the syrupy cordial monstrosities that triggered the whole problem in the first place. This is why the best sweet wines always come from cool places, where icy autumn nights infuse grapes with fresh acidity.
No surprise that Tassie is fast emerging as Australia's home of sweet Riesling. Five years ago there were only a handful of these wines to be discovered, now there are dozens of sweeties to be found, spanning the full scale from off-dry through medium-dry, medium-sweet and fully sweet.
This is one wine style that you can confidently chill right down to fridge temperature. If you're pairing a wine with dessert, the rule is simple: make sure the wine is at least as sweet as the dessert or it will taste dry. Better to err on the side of too sweet here, and if you're concerned it will be a bit much, serve it ice cold.
Off-dry and medium-sweet Rieslings are multi-talented food partners and make the perfect aperitif with soft white cheeses. They're a refreshing accompaniment with summer fruits but they really come into their own with spicy cuisine. Authentic Thai and Indian dishes are the call of the day here.
At the end of a big night, you'll find me reclining at the bar with a glass of medium-sweet Riesling. Refreshing and low in alcohol, it's the perfect pick-me-up. The arch antithesis to Passion Pop.
Tyson's Picks
Devil's Corner 9 Degrees Riesling 2009, $18
This bargain little sweetie is quite the party starter with its zesty fresh palate and subtle lick of fruit sweetness. Devil, indeed. (Widely available)
Frogmore Creek FGR Riesling 2009, $24
One of Tassie's longest standing sweet Rieslings remains one of its best. Production doubled this year to meet demand – largely from Queensland. Giddy up! (Vintage Cellars)
Josef Chromy Botrytis Riesling 2009, $24/375mL
At the zesty, fresh end of the Botrytis Riesling style, this is a cleanly structured wine with fresh apple and citrus notes. Perfect with fruit-based desserts. (www.josefchromy.com.au)
Tamar Ridge Kayena Vineyard Botrytis Riesling 2007, $27/375mL
Unctuous and rich, oozing with honey, quince, stone fruits and mandarin, this is a sweet Riesling with a clean, fresh finish. It's ready to tackle a sweet dessert. (www.tamarridge.com.au)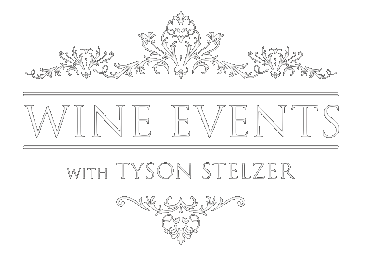 We'd love to add you to our list of friends so you're first to receive updates on all our upcoming dinners, tastings, tours, articles and books.