This article first appeared in Vintage Cellars Cellar Press 125
Tyson Stelzer
Pinot Noir
Why is it that many wine lovers and winemakers settle on pinot noir as their favourite wine of all? This fickle grape has a lot going against it that should qualify it in the lesser ranks of the wine grape kingdom.
Pinot noir is demanding in the vineyard and winery. It doesn't respond at all well to broadacre viticulture or overcropping, it's fussy about where it's grown, shuts down the moment the weather even hints at turning bad, and reflects with glaring accuracy any nuance of heavy-handedness in the winery. The thin skins of pinot noir grapes offer very little protection against drought, humidity or disease. Pinot noir is the nightmare of any winegrower or maker.
And herein lies its allure. The challenge of great pinot noir is the holy grail of the wine world and those same skins that make it the most temperamental grape on the planet are the very reason for its beguiling allure. Thin skins mean soft, silky tannins, delicate flavours and perfumed aromas.
Australia and New Zealand are still new kids on the global pinot block, but they're growing up fast, and the pinots we're privileged to enjoy today are light years ahead of where they were even just a decade ago. Give them a try and discover what all the hype is about.
Did you know?
Pinot noir relies on vine age more than any other variety to express its alluring character with seamlessness and persistence. In the creation of some of Burgundy's greatest grand crus, fruit from vines of less than twenty-five years of age is declassified. While Australia and New Zealand boast very few pinot noir vineyards of this age, there's no doubt quality is increasing as vines continue to mature.
Cabernet Sauvignon and Cabernet blends
Cabernet sauvignon is the best red wine buy in Australia this year. A big claim, and there are at least three reasons why.
First, cabernet remains inexplicably out of fashion in the market, resulting in an oversupply of high quality grapes. The spinoff is that even in the important sub-$15 stakes, cabernet is king. If you're after a cheap quaffer, cabernet and its blends are your safest bet right now.
Second, cabernet's most prized turf has been blessed in recent seasons. In the west, since 2008, Margaret River has been privileged to the finest run of five consecutive vintages in its history. And in South Australia, Coonawarra has been largely moderated from the climactic extremes that have afflicted other regions. Cabernet's finest expressions are ascending to unprecedented heights. In the past twelve months I've rated nine Australian cabernets at 97 or more points. In this time, I haven't scored a single shiraz more than 96. This has never before happened in my tastings.
The third reason is the most important. Cabernet sauvignon is the aristocrat of the wine world. It is the backbone of some of the most age-worthy and revered wines on the planet. Cabernet is the most prized red grape in the world today. It's time it came back into fashion in Australia.
Did you know?
Cabernet's global reputation has gone ballistic in the past five years, with strong vintages in Bordeaux escalating prices by orders of magnitude. Many of its most famous labels will now set you back an ear-splitting $2,000 or more per bottle. In this world, Australia's benchmark cabernets, once one-tenth the price of First Growth Bordeaux, now one-twentieth, are grossly undervalued gems.
Shiraz
Australia grows almost as much shiraz as every other red wine variety put together. Far from a monotonous monoculture, Australian shiraz is as diverse as the places its grown and the hands that tend it.
There's no other variety that feels at home from Margaret River to the Hunter Valley. It seems even the final frontier of Tasmania has come of age, shocking the world by winning the coveted Jimmy Watson Trophy last year, not with a pinot noir but a shiraz.
The regional diversity of Australian shiraz has long been celebrated but a new age has dawned in which greater stylistic variety is emerging within regions. 'Sub-regionality' is the new buzzword in McLaren Vale. In the Barossa, the age-old stereotype of shiraz as big, rich and American oaked is no longer so simple, as more creative makers play with the perfumed fragrance of earlier-harvested fruit and the gentle support of French oak.
In the Yarra Valley, whole bunch fermentation is the new fashion, with many of the regions' most progressive thinkers leaving some stems in the vats to inject exotic spice and structure.
There's never been a better time to explore the ever more diverse variety of Australia's most famous grape.
Did you know?
Western Australia has long produced impressive shiraz, but it has forever been derided as the poor cousin to cabernet. No longer. With the favour of the elements in recent vintages, shiraz from the west is frequently trumping its east coast rivals on the hotly-contested wine show circuit.
Rhone Blends
Why is it that we have a blend stigma in Australia? Blends seems to be perpetually out of favour alongside straight varietal wines. And yet the French have accepted for millennia that cabernet is often lifted by merlot, and grenache is at its best in partnership with shiraz and mataro.
This is the traditional blend of the southern Rhône Valley in the south of France, the spiritual home of shiraz. If shiraz performs so well everywhere in Australia, why don't we see more blends with grenache and mataro?
It's a question the good folk of the Barossa and McLaren Vale have been asking themselves of late, and old vine grenache and mataro have been returned to their rightfully revered reputations.
The perfumed fragrance, supple raspberry and strawberry flavours and herbal complexity of grenache appreciate the depth of colour and dark fruit fullness of shiraz and the structured tannins and savoury, earthy muscle of mataro in a seamless blend. Flying solo, grenache and mataro rarely show the same confidence.
Australia's GSM blends are typically fruit-focused and spice-laden wines of friendly and enticing allure, making for multi-talented performers with a wide variety of cuisines.
Did you know?
Spicy cuisine, be it Mexican chilli-infused, Indian curry-accented or supercharged Thai, calls for generously fruity wines low in alcohol, tannin and oak. In this challenging environment, GSM blends step into their own. The cool 2011 vintage has toned down alcohol and ramped up perfume and spicy complexity, making for a perfect match.
Whites (SS, SBS & Riesling)
I can't recall any year when I've been more impressed with not only the finest riesling releases, but the best semillons and sauvignon blancs, too.
No one expected 2011 to deliver such blessings. Who will forget the vintage it wouldn't stop raining, with widespread reports of rotten grapes plaguing south-eastern Australia? There are certainly rotten wines out there to be dodged, but makers who were diligent in managing their vines and sorting their fruit produced some of the finest whites in years, not in spite of the tough season but, incredibly, because of it.
The silver lining to those dark rain clouds was that 2011 was the coolest vintage across south-eastern Australia in a long time, and cool weather produces white wines of zesty citrus flavours and razor-edged acidity. These are pure and refreshing whites, devoid of the fat stone fruit and sweet tropical flavours of warm seasons, instead alive with crunchy apple and pear and precise lemon and lime flavours.
Bypass the champagne aperitif, these wines have the whip-crack of acidity that will kick off any proceedings. And if more mellow tones are your vibe, 2011 is certainly a season to age riesling and semillon long indeed.
Did you know?
Barrel fermentation is a rising phenomenon of some of the most versatile sauvignon blanc and sauvignon semillon blends of Australia and New Zealand. There's nothing new about this style, but it's certainly encouraging to see many more of these wines rising to new levels of complexity, texture and longevity.
Whites (Chardonnay & Pinot Gris)
The biggest loser-like transformation from buttery, oaky richness to lithe atheletic finesse has defined Australian chardonnay over the past decade, but the discussion has now moved on to a much more fascinating place.
It's fair to say that Australia's most deft chardonnay wizards have mastered the world's most revered white grape, but far from sitting still on their big barrels, the challenge now lies in refining a thousand tiny intricacies.
Fanatical chardonnay minds are honing in on the detail of their finest single vineyards, refining viticulture to draw out ever more subtle nuances of distinction. Others are polishing their blending, drawing on the finest cool climate pockets spanning New South Wales, Victoria, Tasmania, South Australia and Western Australia.
Gentle fruit handling and whole bunch pressing are given the utmost attention and oak influence is ever more restrained, not only in lower amounts of new oak, but in larger barrels and more careful sourcing of forests and coopers better suited to the personality of a particular batch of fruit.
The natural progression of this focus is not only more accurate expression of fruit but a more articulate reflection of the place in which it is grown. Can a chardonnay portray anything more profound than this?
Did you know?
Texture is more important even than flavour in great chardonnay, and the defining feature of the new age of Australian chardonnay is the mineral mouthfeel derived in part from barrels and extended ageing on lees but most importantly from the very soil of the vineyard itself. Like the fabled grand cru white Burdundies, it is this ability to portray its place that sets chardonnay apart as the greatest of all white wines.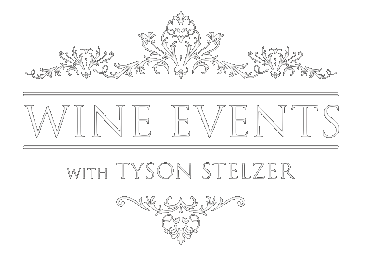 We'd love to add you to our list of friends so you're first to receive updates on all our upcoming dinners, tastings, tours, articles and books.