This article first appeared in Style Magazine, August 2009
Tyson Stelzer
Do you look for the biggest, boldest wine in the shop when you're hunting for a red? Tyson Stelzer explains that bigger doesn't necessarily mean better in the wine world.
It wasn't a comment you'd expect from a bloke in the middle of a wine seminar. "Please don't make your red wines too big and alcoholic – I don't want to be sozzled after two glasses!"
The comment came from the floor during a tasting that I was hosting with a group of Langhorne Creek winemakers at The Hilton last month. It brought some chuckles at the time, but it's a call that more and more guys are making these days.
Ten years ago, the catchcry of the wine world was "bigger is better" and the pied piper was an American critic named Robert Parker, who gave his blessing to gutsy, monolithic Aussie Shiraz, pumped up with masses of alcohol and lashings of new oak. This style was elevated to cult status in the US, and prices quickly went through the roof.
Those drinkers who followed his lead are now pulling these wines out of their cellars and finding that they haven't lasted the distance. Australian winemakers are getting the message, too. "I am warning you winemakers, we are going to get attacked by world health authorities if we maintain this style," Wolf Blass told a gathering of Barossa winemakers late last year. "Those wines which are over fifteen percent [alcohol] should not get awarded at any wine show anywhere!"
This message is great news for drinkers. There is an encouraging trend emerging in Australian red winemaking toward balanced wines and away from high-alcohol monsters. The result is wines that are more expressive of their variety and region and much more versatile when it comes to matching with a range of cuisines.
It seems that over-the-top reds are about as politically correct as supped-up V8s these days! Perhaps we blokes are coming to appreciate that size isn't all that matters after all?
Tyson Stelzer was the winner of the Award for Best Food and Wine Writing in the Australian Food Media Awards 2008.
Tyson's Picks   
First Creek Hunter Valley Shiraz 2005, $18
The Hunter Valley makes Australia's most restrained, savoury Shiraz, and First Creek is a great value entry point. (Widely available)
Fraser Gallop Estate Margaret River Cabernet Merlot 2007, $20
The inaugural release of this bargain Margaret River Cabernet is packed with vibrant blackcurrant fruit, leaf and tobacco flavours. (Widely available)
Fox Gordon Hannah's Swing Shiraz 2006, $45
Flagship Barossa Shiraz at just a touch over 13% alcohol is almost unheard of these days. Tash Mooney crafts this wine with complexity, restraint and poise. (www.foxgordon.com.au)
Moss Wood Margaret River Cabernet Sauvignon 2006, $105
This is a cooler, finer, more leafy and herbal wine than the epic 2005 and, while it's already delightfully drinkable, it will improve over two decades. (Widely available)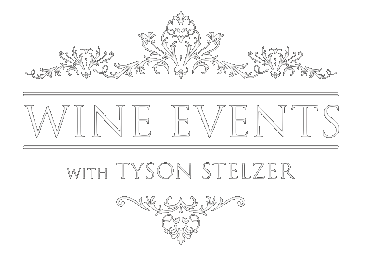 We'd love to add you to our list of friends so you're first to receive updates on all our upcoming dinners, tastings, tours, articles and books.