This article first appeared in Style Magazine, December 2009
Tyson Stelzer
Tyson Stelzer shares a few truths about the wine variety that has eclipsed all others in Australia this year.
If you haven't seen the label, would you know what you're drinking? It seems the answer is 'no' for most people, according to a recent study. A large group of Sauvignon Blanc drinkers were served a range of Chardonnays and Sauvignon Blancs and asked to identify the variety of each wine. One third thought the Chardonnays were Sauvignon Blancs and the majority thought they were Rieslings, Semillons or Pinot Gris. Fewer than one in seven correctly identified them as Chardonnays. And when it came to identifying the variety of Australia's top selling Sauvignon Blanc, only one-third were able to do it correctly.
The results led the researchers to wonder why it is that Sauvignon Blanc has exploded in popularity, growing from the least favoured of the mainstream varieties to the most favoured in just six years. This year, for the first time, there is more Sauvignon Blanc sold in Australia than there is Chardonnay, sparkling white, Shiraz or Cabernet. But if two-thirds of drinkers don't know what they're drinking, are they simply buying it because it's the popular thing to do?
I've spent the past week judging the Melbourne Wine Show and the poorest class I judged all week was the 2009 Sauvignon Blancs. It's not that there aren't good examples out there, it's just that too many makers are exploiting the popularity of the variety and making substandard wines at overinflated prices.
New Zealand's Marlborough region is the Sauvignon capital of the world and it's now producing more wine than it can sell. This explains the towers of bargain basement Marlborough Sauvignon Blanc at the front of your local wine store. This is a mixed blessing for the Sauvignon lover. The low prices and two-for-one offers may be attractive, but with increased production comes decreased quality. Stick with the brands that you know and love and don't shy away from spending a few more dollars to drink better wine.
If Sauvignon Blanc is your bag, don't buy Kiwi all the time but look toward the Adelaide Hills, Yarra Valley, Western Australian, Tasmania and Sancerre (France). And while you're branching out, have a go at the Riesling, Semillon and Chardonnay that I've lined up for you this month. You might just discover something you like more than your beloved 'Sauvy'. Or perhaps you won't even notice the difference.
Tyson Stelzer was the winner of the Award for Best Food & Wine Writing in the Australian Food Media Awards 2008.
Tyson's Picks
Taltarni Three Monks Fumé Blanc 2008, $21
This fine, zesty and spicy Sauvignon Blanc is for sophisticated drinkers looking for a little bit of Euro charm at a bargain price. (Boundary Hotel, McGuires, Dan Murphys)
Penfolds Thomas Hyland Cool Climate Chardonnay 2008, $21
If you've ever wondered what those ear-splittingly expensive Chardonnays have that the cheapies don't, this is your chance to taste a sneak preview at a quaffing price. (Widely available)
Grosset Polish Hill Clare Valley Riesling 2009, $45
Australia's most famous Riesling hit new levels of finesse in the spectacular 2009 vintage, making it one of the most sublime, ageworthy whites that you will find this year. (Stockists TBC)
Tyrrells Wines Vat 1 Hunter Semillon 2005, $55
This is the ultimate Semillon as it has all the lime and cut grass flavour of youth as well as hints of lemon meringue beginning to develop. 2005 will be a very long-lived vintage (Widely available)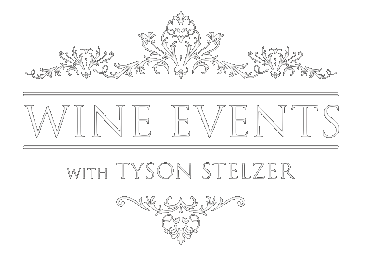 We'd love to add you to our list of friends so you're first to receive updates on all our upcoming dinners, tastings, tours, articles and books.